#PHXFashionWeek2015
Excited to see what the buzz was about for the menswear designers at Phoenix Fashion Week 2015, I could always count on Eleveé to hit the runway and deliver a well put together collection, but this year I wanted more. More style and more wearability. And after what I saw this years show, I can tell they're heading in the right direction.Still shying away from the avant-garde and the artistic side of menswear fashion, the delivery of the collections were still crisp and seamlessly polished over. And even as I looked through the crowd to gauges Peoples reactions, the consensus was solid; They all did a good job and had pieces I can work with. From Medium Apparel's street wear line setting it off on Thursday to Glenn Plaid's tailored suits closing it down on Saturday, the style was there and they held their own.
So let's go through the line and see how everyone stacked up…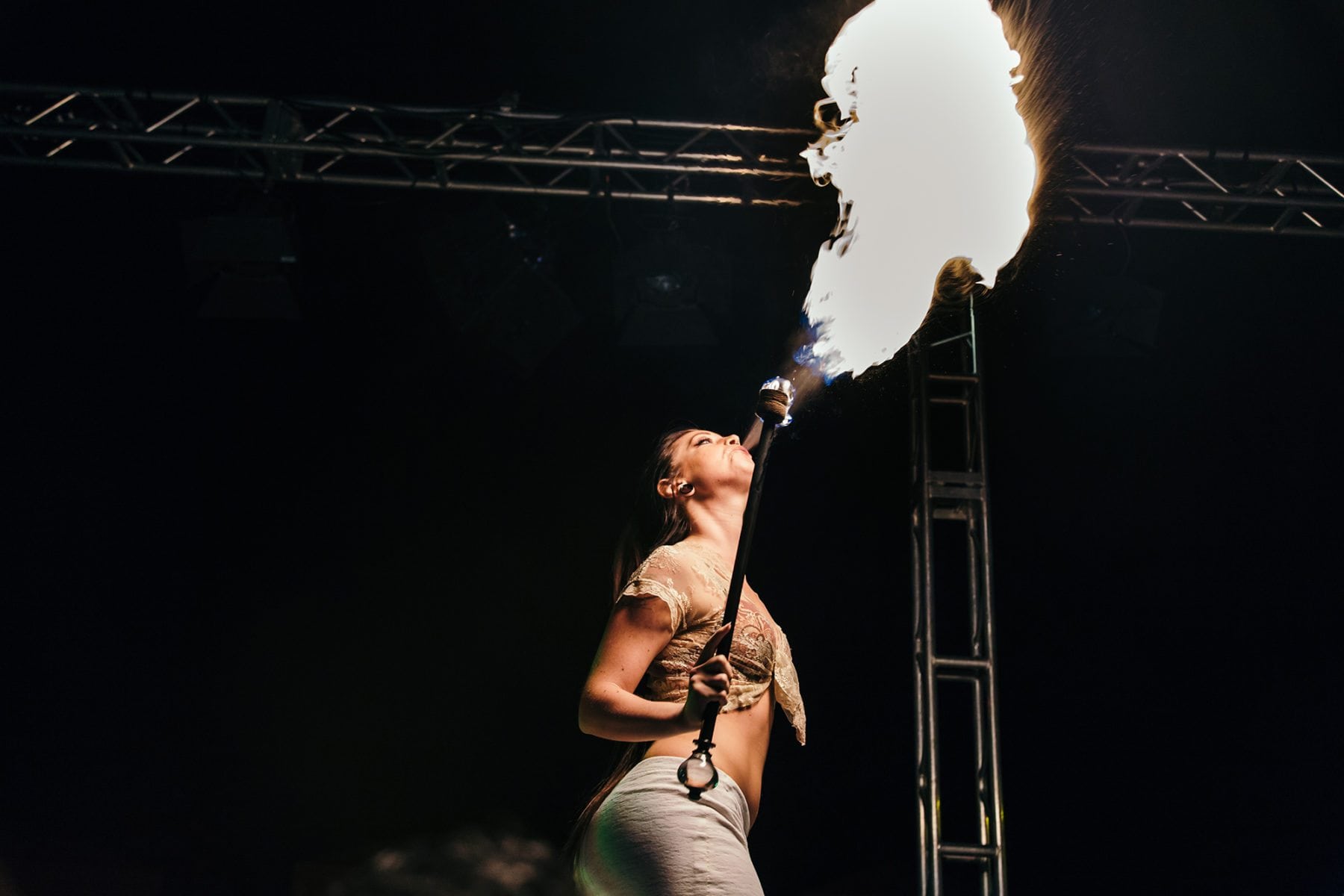 Photo captured by Ernie Oliva (@ernno_)
---
Emerging Designer / Medium Apparel
Now, I could say a lot about Medium Apparel and how they've grown since their last trip to the PHXFW runway, but I am truly glad they decided to branch into their own original cut and sewn pieces instead of just leaving it to a new graphic design on a blank t-shirt. To expand as a designer line, at a certain point you have to leap out from the basic t-shirts and put a stamp on the whole industry to set yourself apart; And to do that, a little trial and error might be called for. Impressed with the camouflage jacket and floral print motif of the button-downs, I'm glad I had a chance to see their pieces hit the runway… But if I can mention one thing before I move on, the top to bottom complete outfits were a total miss for me. Even though the Medium Apparel stood out and I would wear several of their pieces, the combination of shoes, jeans, and tops were all over the place. So I recommend picking up the Medium Apparel, but leaving the unfitted Rocawear Jeans at home.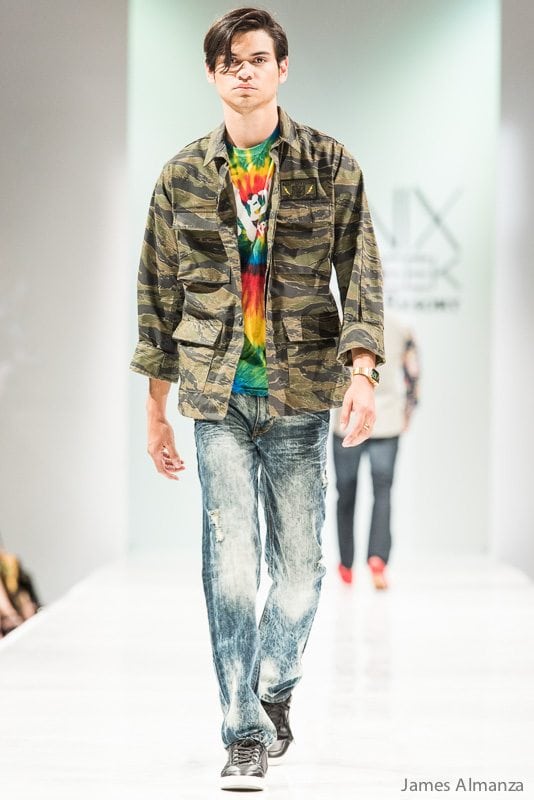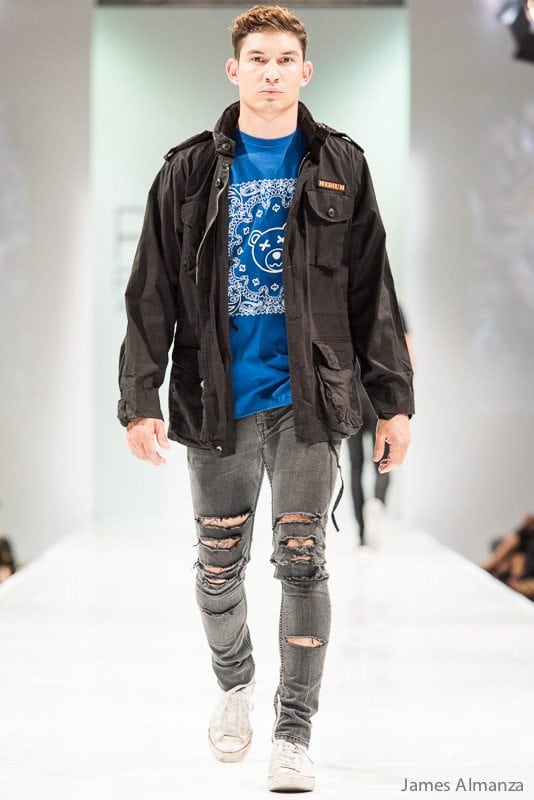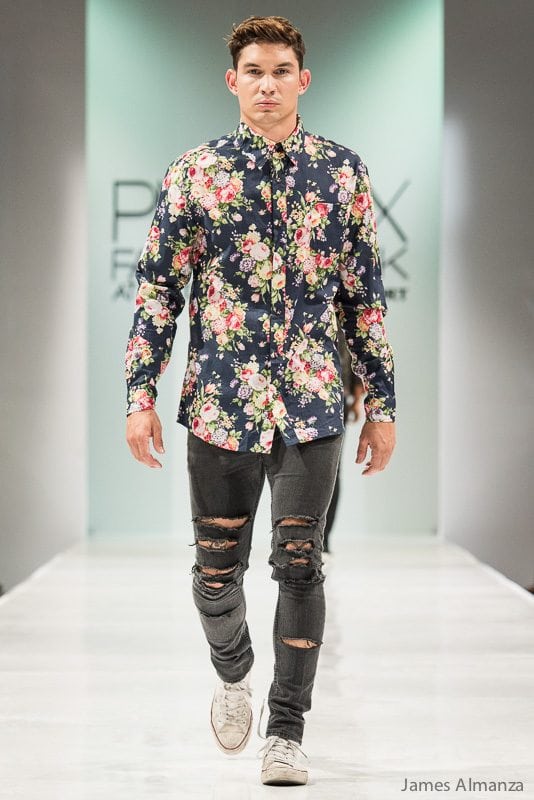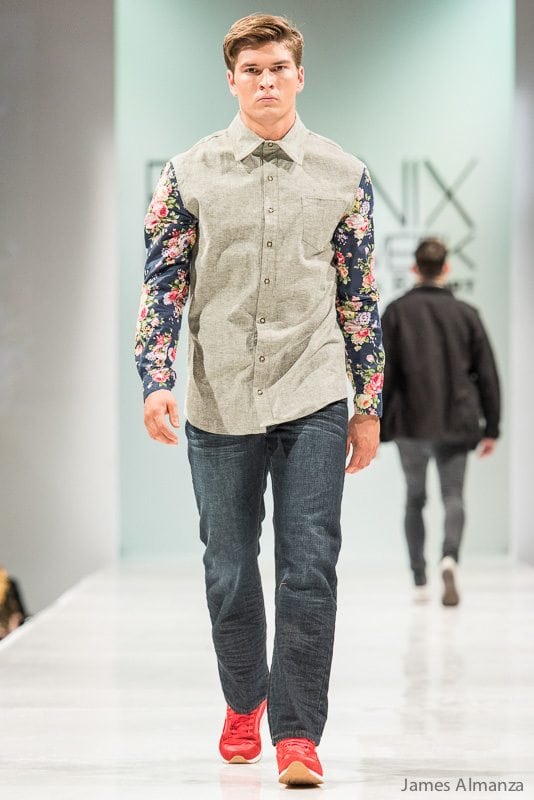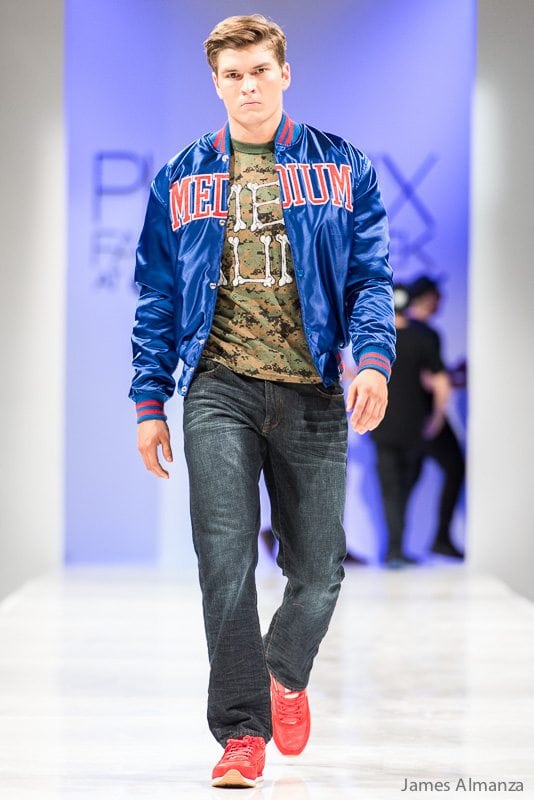 Photo captured by Ernie Oliva (@ernno_)
Established Designer / Devereux Golf
A contemporary mens line looking to bridge the gap between modern men's fashion and progressive golf styles, Devereux executed the delivery of their brand "to a T" (no pun intended). An everyday collection that blends from the workplace to the fairway and inspired to be a top mens line in the world of golf, I'm sure they'll be in the mix very soon. More of a basketball player than a golf player myself, the overall fit and style of their clothes has these me thinking about adding a couple more polo's to my closet.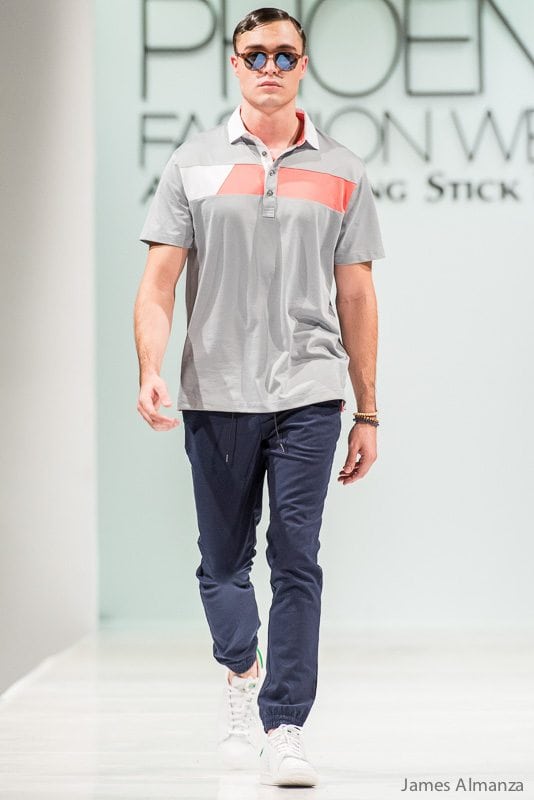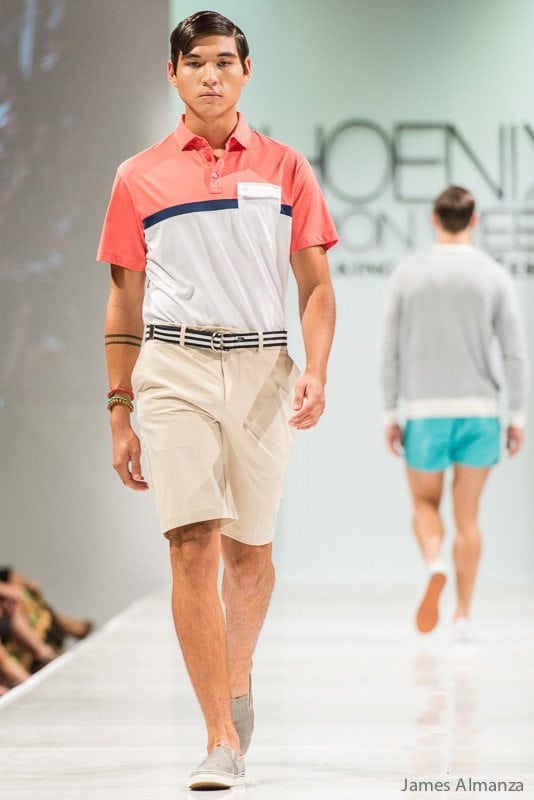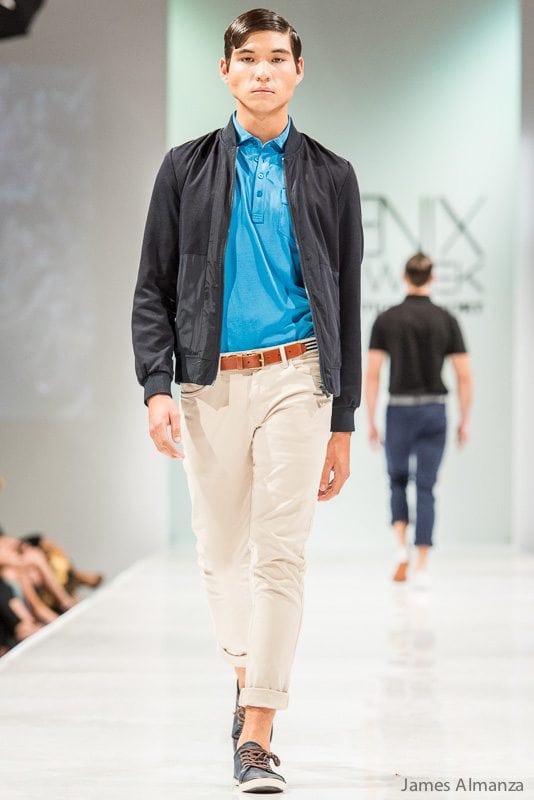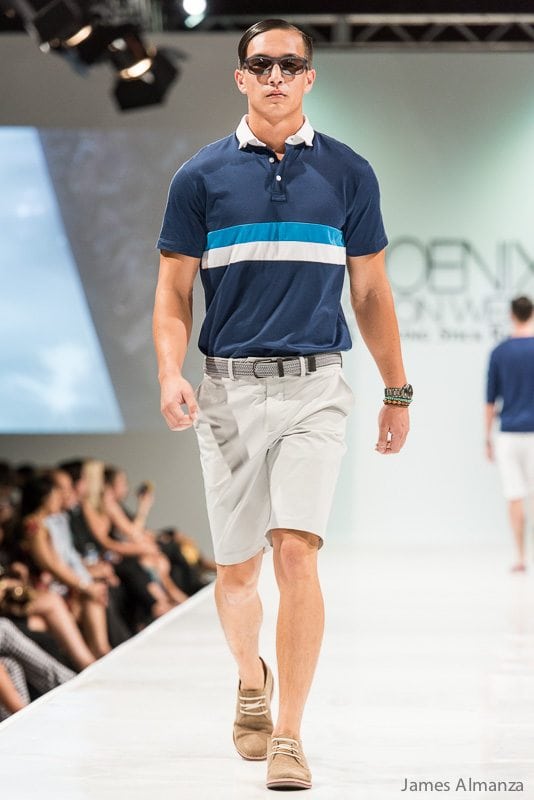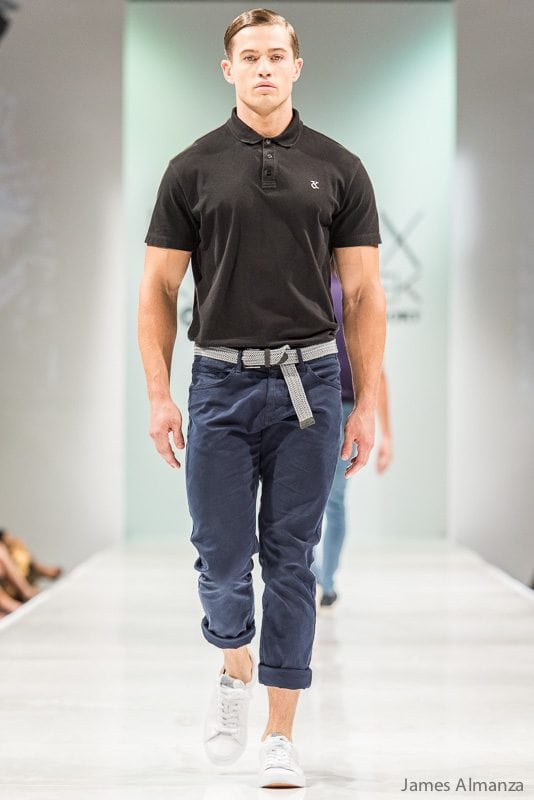 Established Designer / Eleveé
Always ready to bring class and sophistication to the Phoenix Fashion Week runway, it's no surprise Eleveé gets the notoriety that it does. Dressing athletes all over the world and special rookies on their draft day, I always look to see what Mr. Percy Knox puts together for the audience. Reaching into the direction of female attire this time around, it was an awesome surprise to see how they were inspired to bring out special couples in matching outfits. Coinciding and working together as a palette and a motif, the collection definitely showcased very nicely.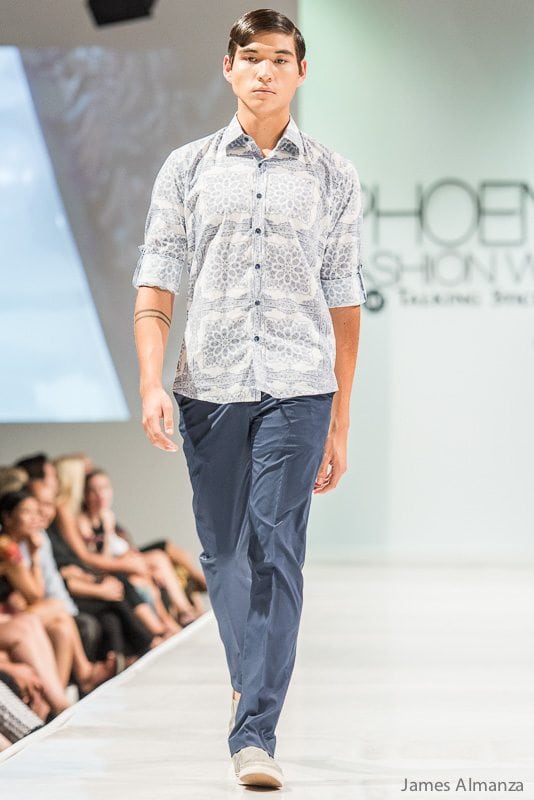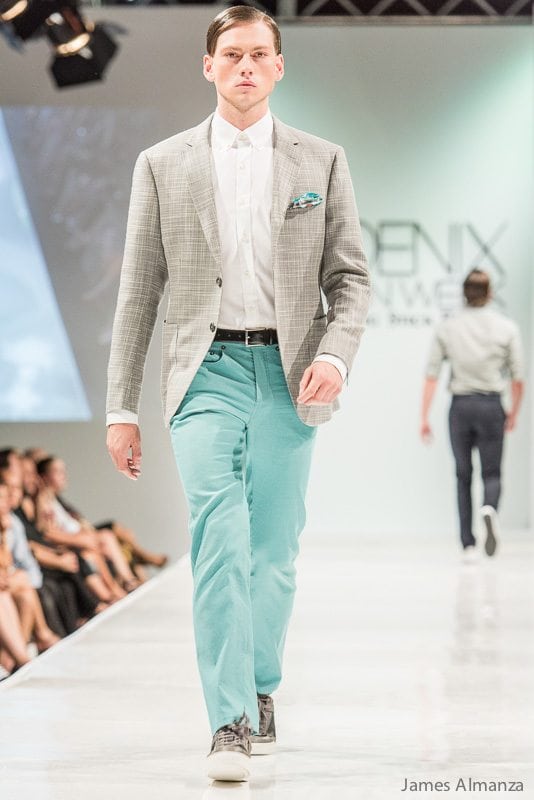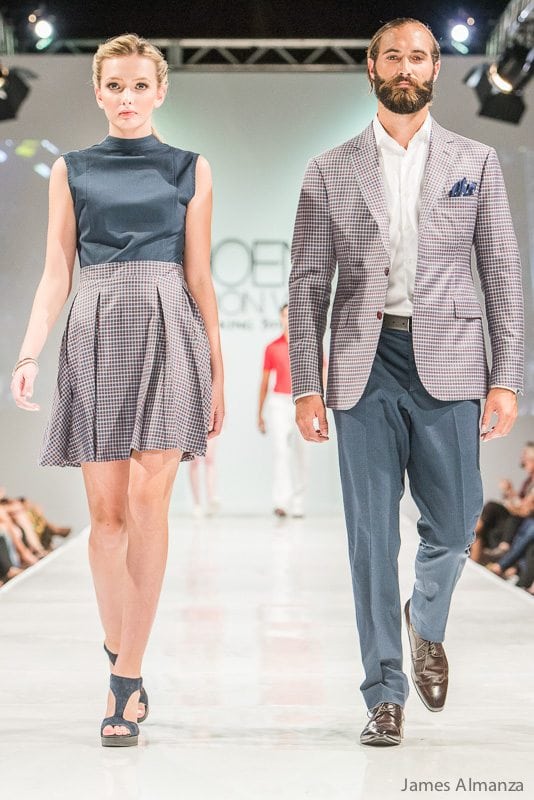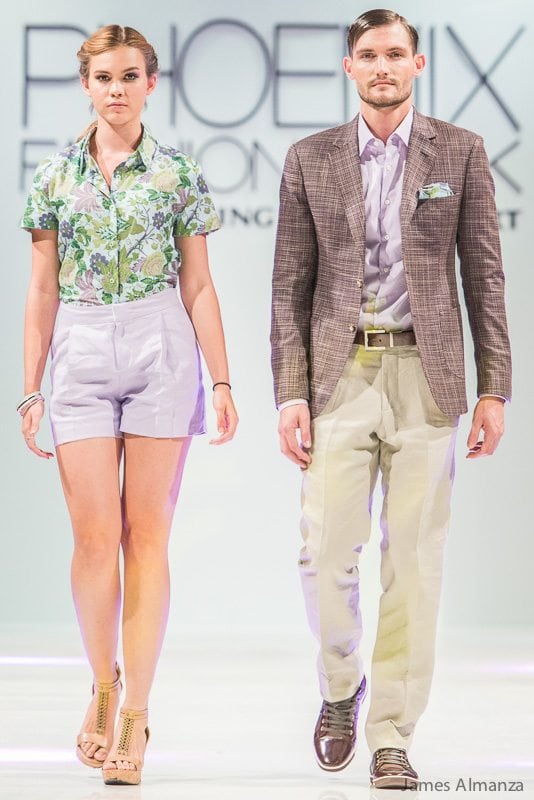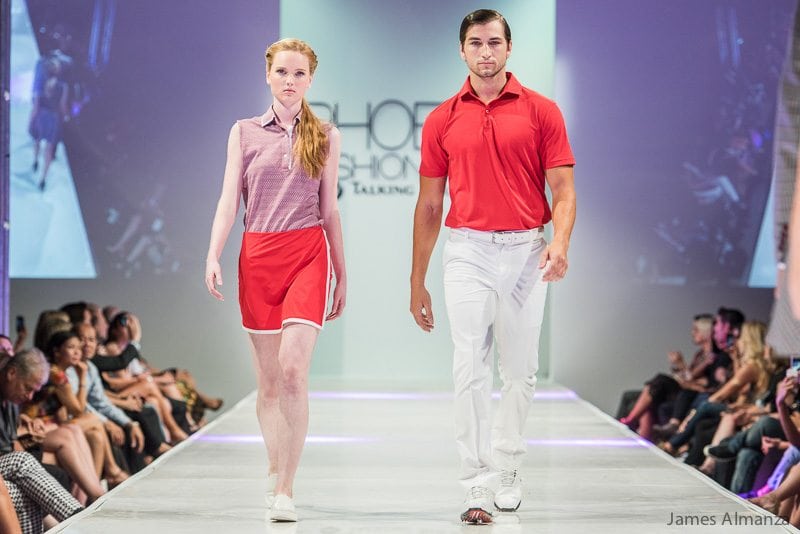 Established Designer / Glenn Plaid
Launching on to the scene underneath the  guidance of Eleveé, stylist Tim Boado is in the business of delivering a brand that is as established and highly regarded as Eleveé, but a bit more affordable and approachable for the everyday man. Blending the two brands in an extremely sharp runway show, I think their mission was accomplished. Unraveling from full 3 piece suits to untucked shirts and rolled up pant legs, I would've easily picked up anything they had to offer.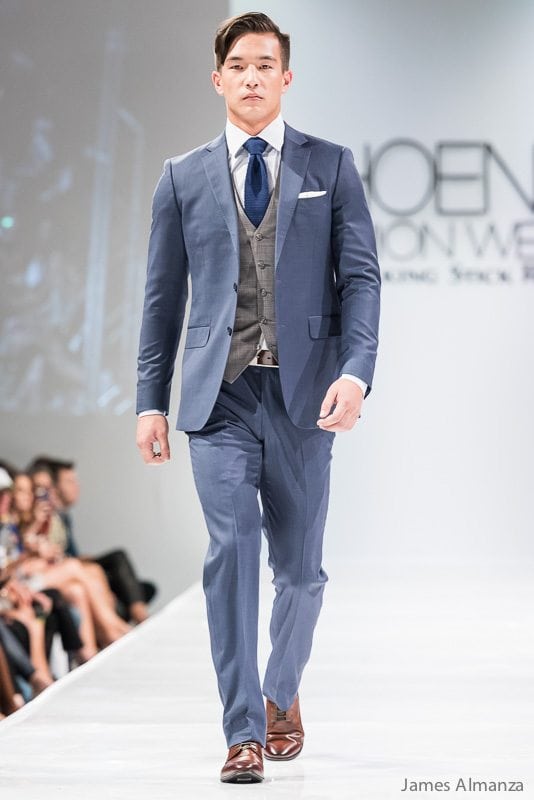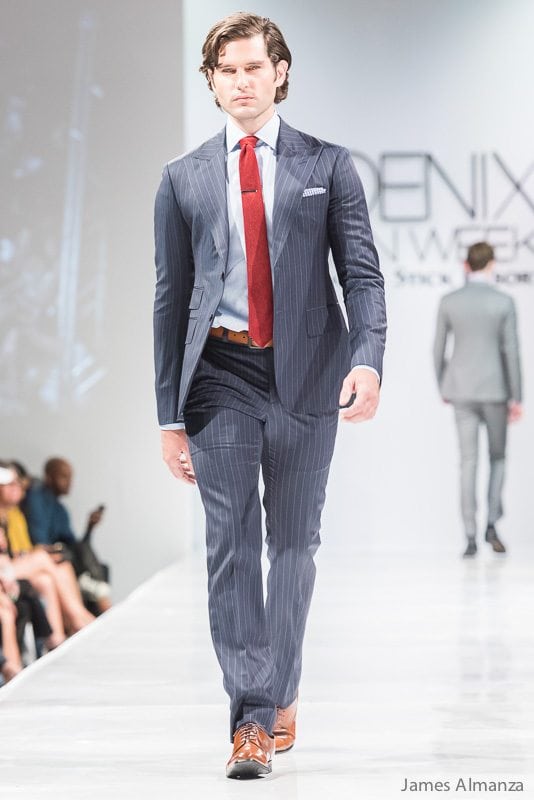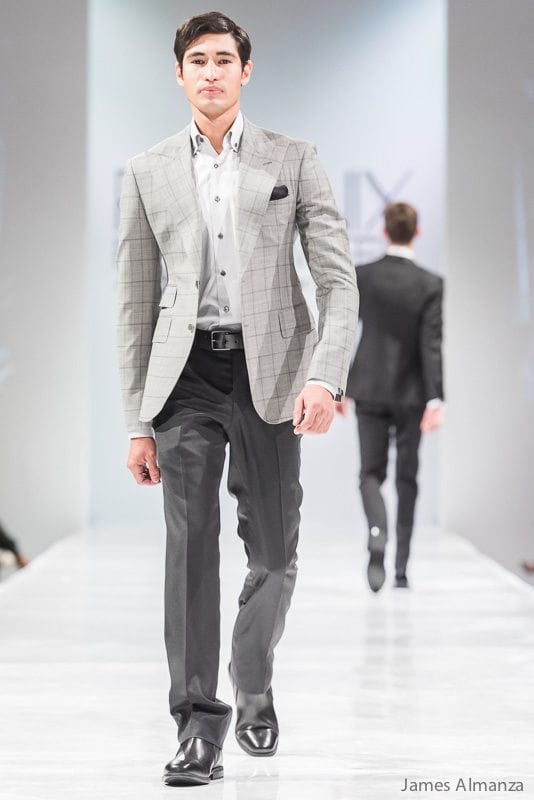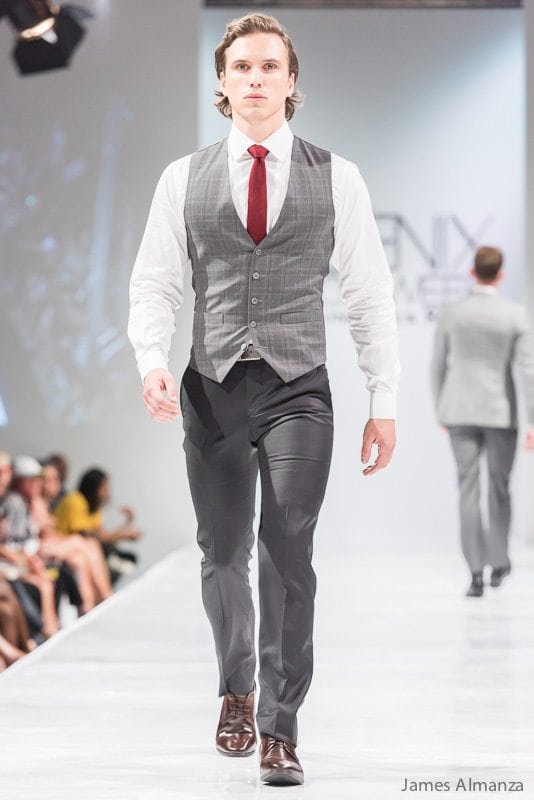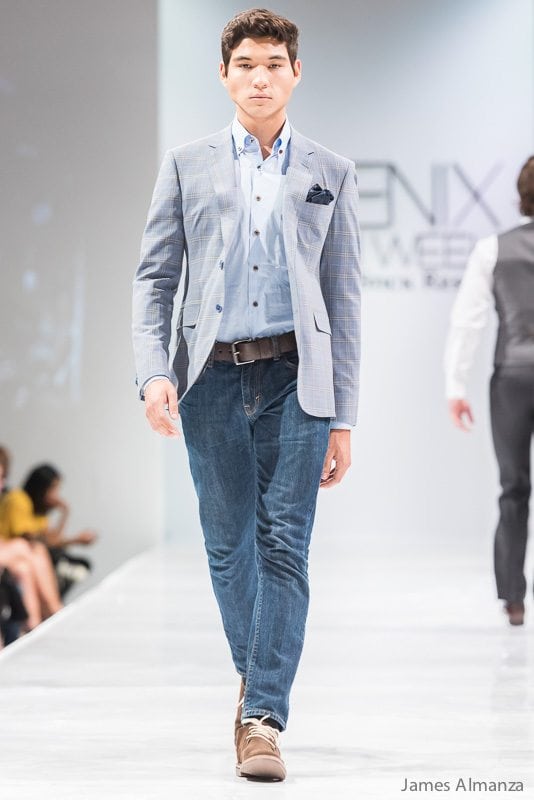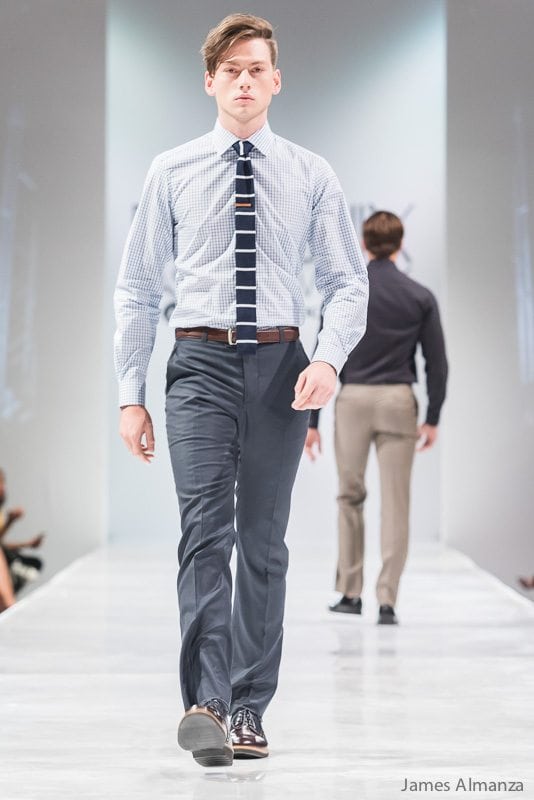 All in all, I really think the Menswear at Phoenix Fashion Week took a very solid step forward this year. Adding a bit of entertainment flair and solid collections to the showcase, I truly hope they keep on this path and bring out the brands that represent the men well.
"Just because it's not your style, it doesn't mean it's not great style. Pick what you like and work with it."
B.
Runway Photos Courtesy of James Almanza Photography