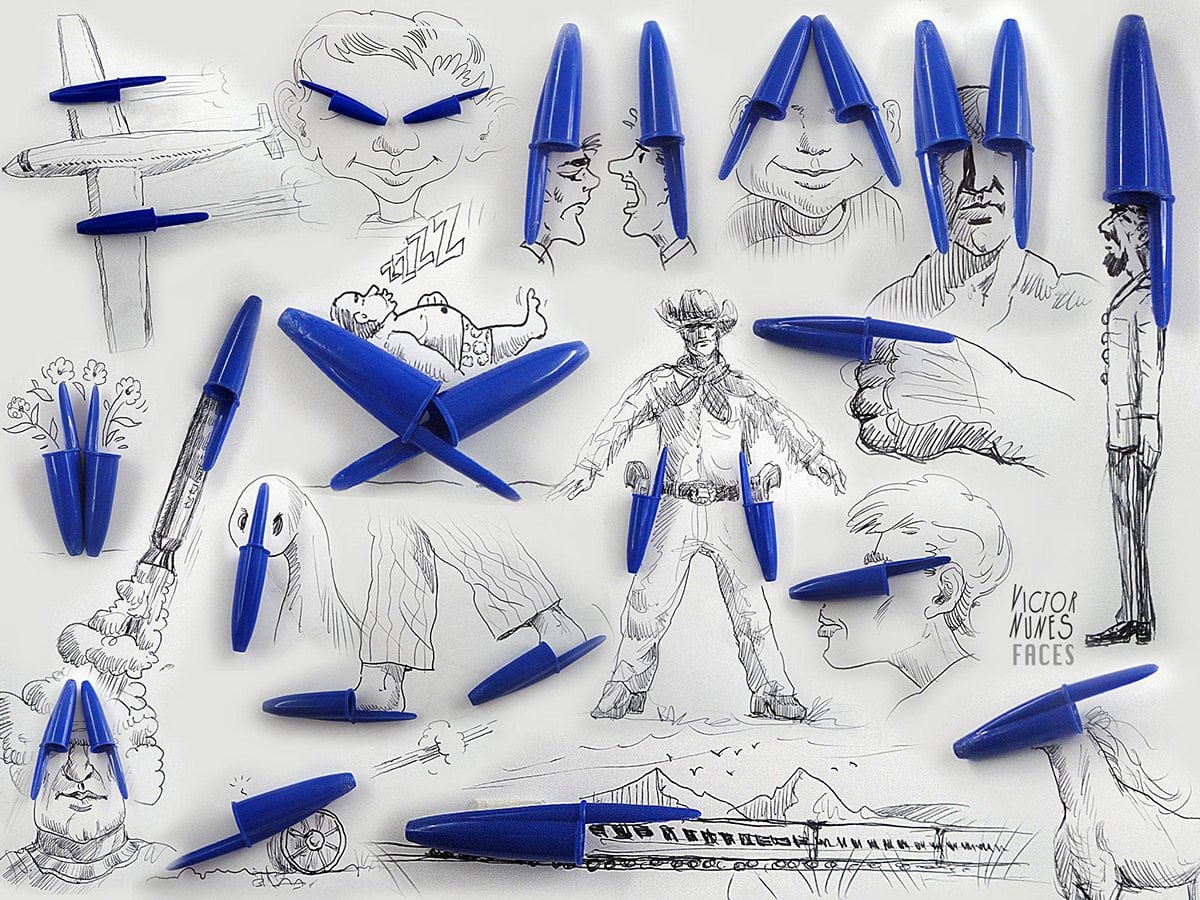 Featured Artist Friday: Illustrator Victor Nunes
Stumbled upon through the power of the internet, I came across a fun and extremely creative illustrator in Victor Nunes with his cheerfully simple and detailed drawings. Utilizing household items to feature and toy with, not only is every drawing unique in itself in the scene they create, but each of the rubber bands, the pen caps, and even the whistles were used differently every time.
Of course these can be somewhat done by anyone who draw a character or two, but to take the shape of each item and make a totally different idea out of them is incredible. Check out more at his Facebook.
Enjoy!
B.