Turning paper pieces into masterpieces, artist Calvin Nicholls "straddles the line between 2D and 3D" with his amazing collection of paper sculptures.
Literally jumping of the page, its odd to think those same pages are the ones Nicholls is using to create his work with. Sculpting animals and using a personal technique to achieve that haut-relief effect, his ability to create so much depth within each piece is amazing. With only an X-ACTO knife, a scalpel, a pair of scissors, and a couple touches of glue to keep everything in place, the strength comes from his vision. Hardly using color and still having pieces stand out, the detail and the precision make them feel simple, but thats obviously not the case. Ranging from a few weeks to two years to create, I won't be disappointed if he takes his time.  But by judging from what it might take to make feathers, landscapes, and fur, he's got it down.
Make sure to check out is other artwork too at his website and Facebook.
B.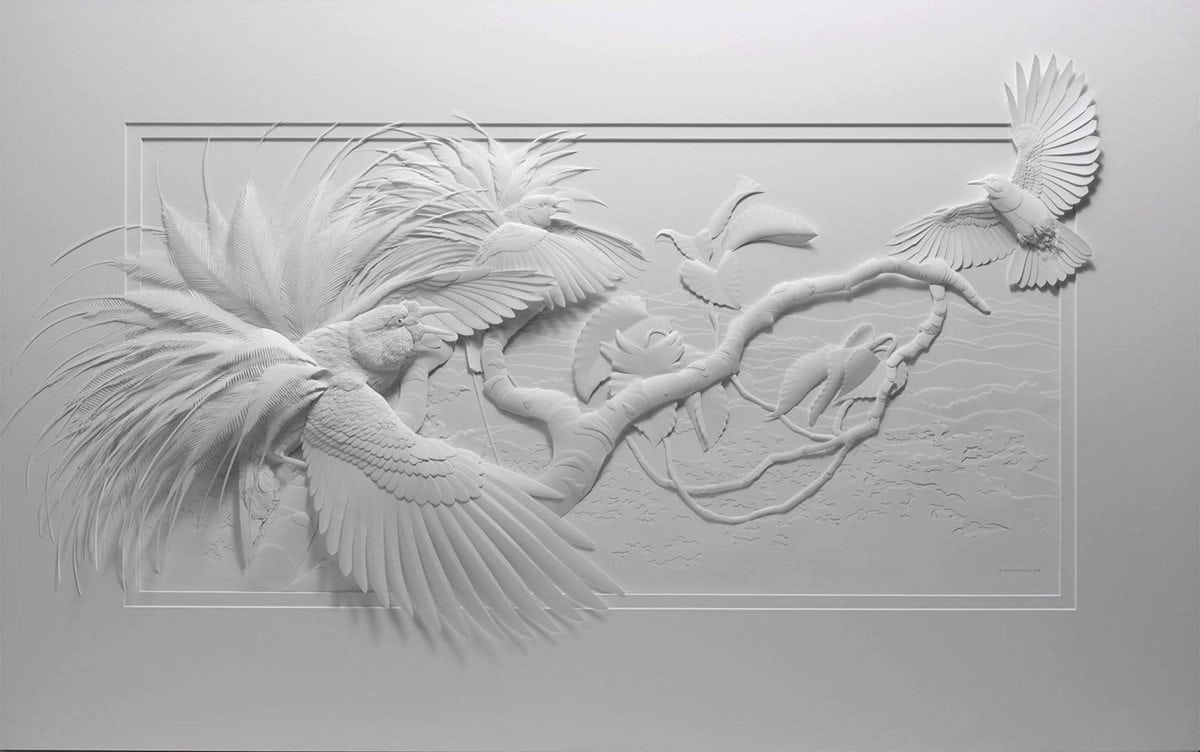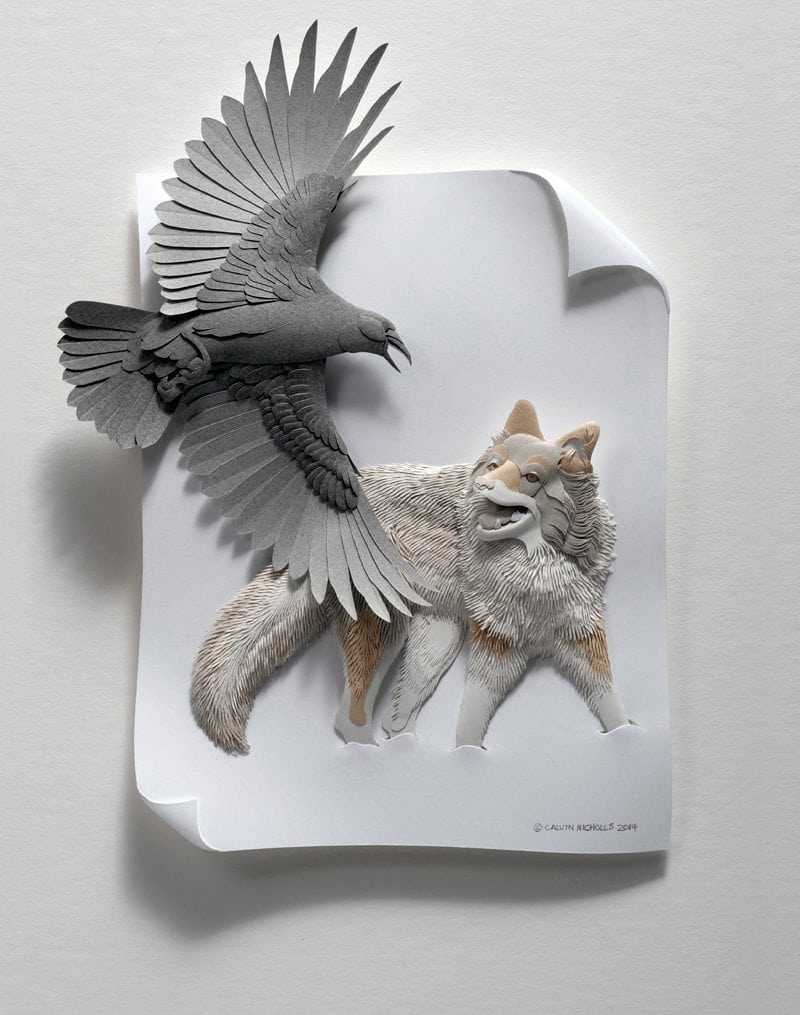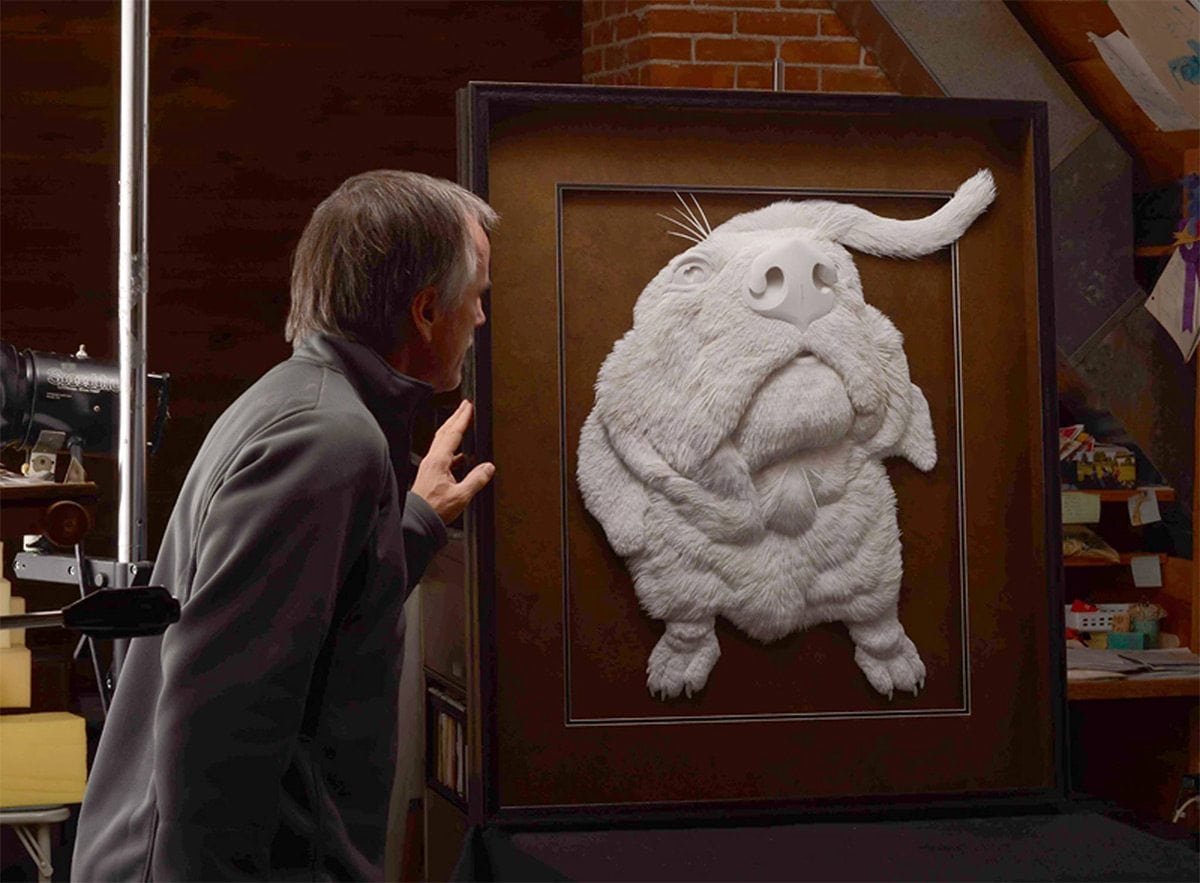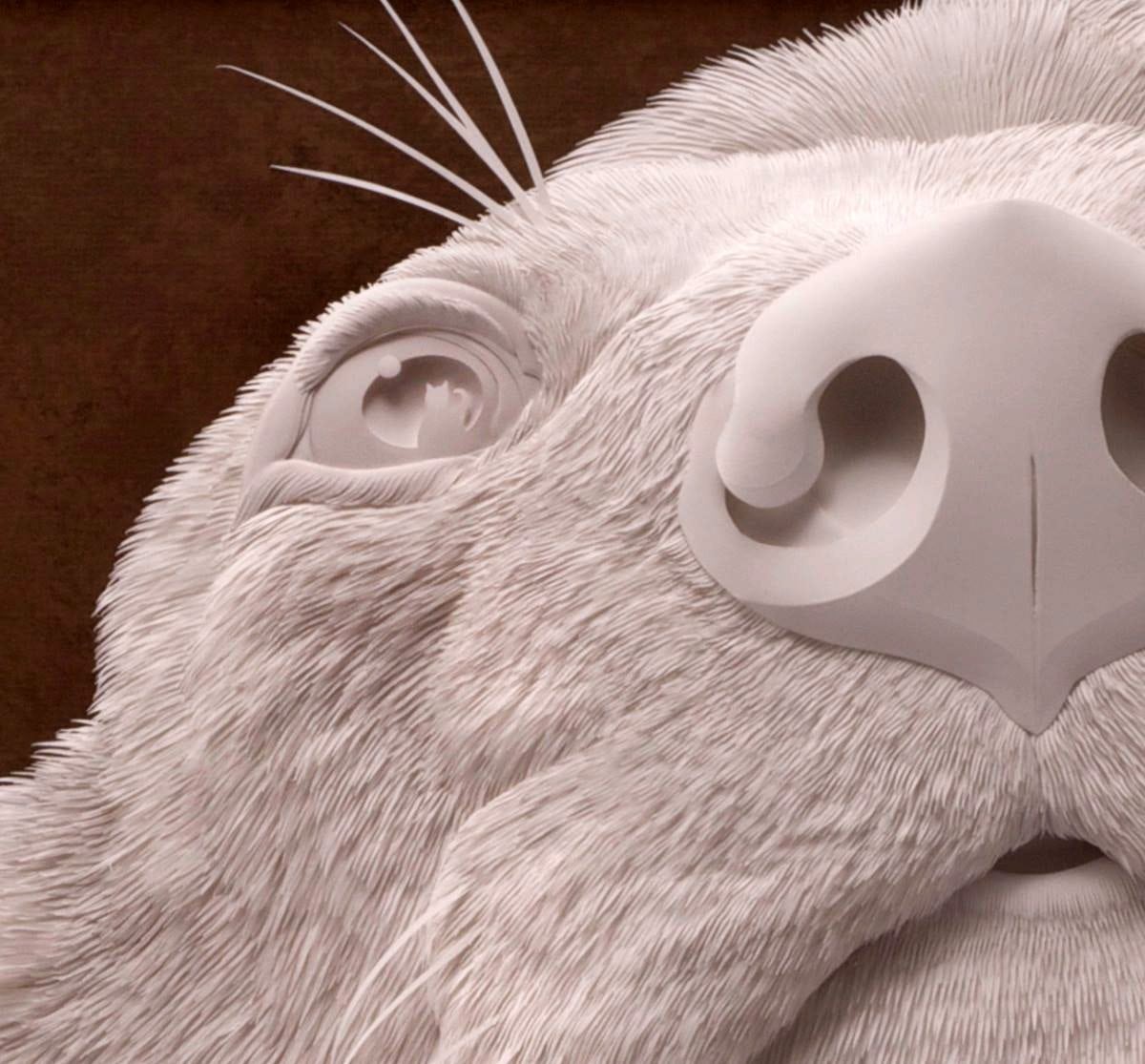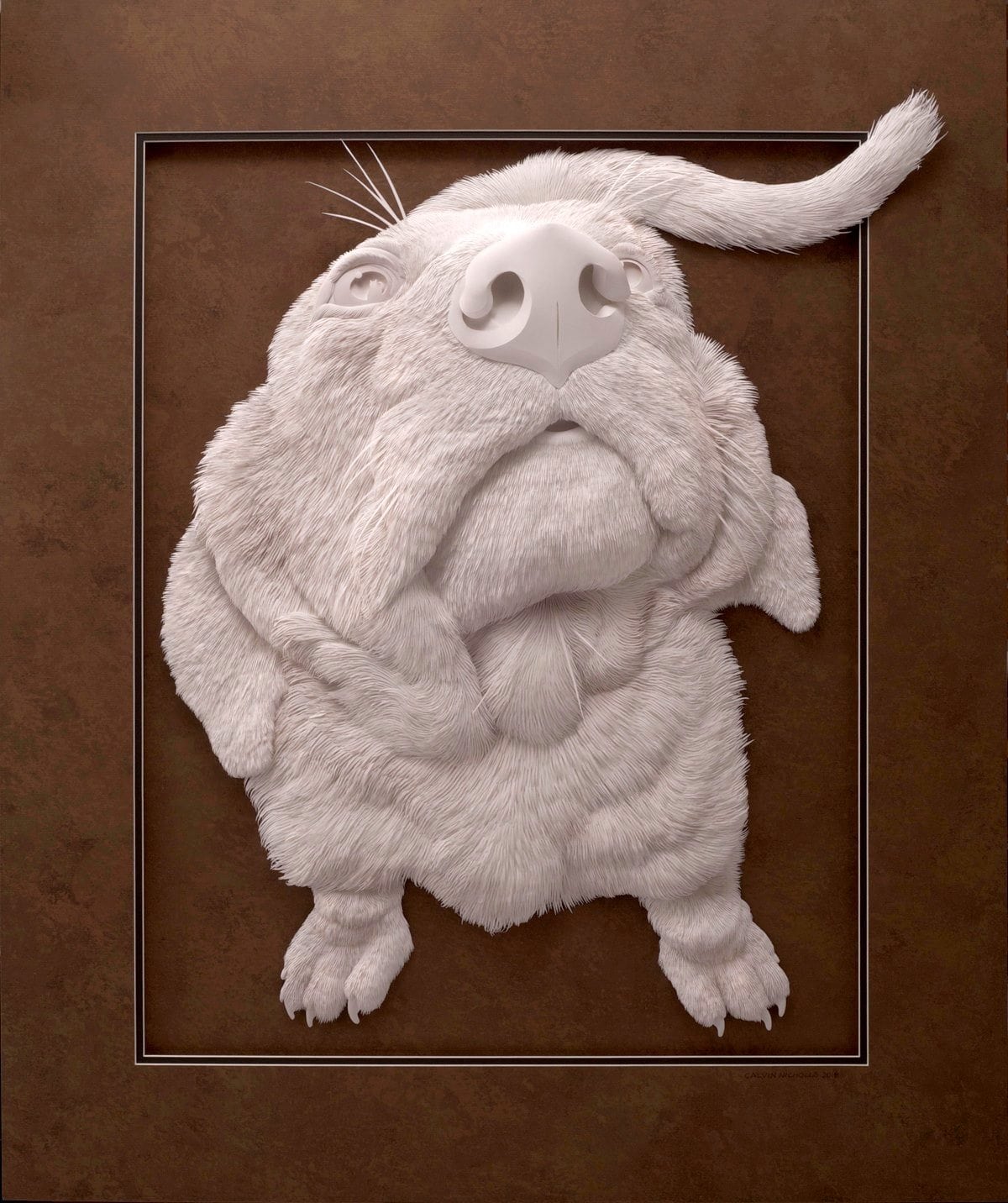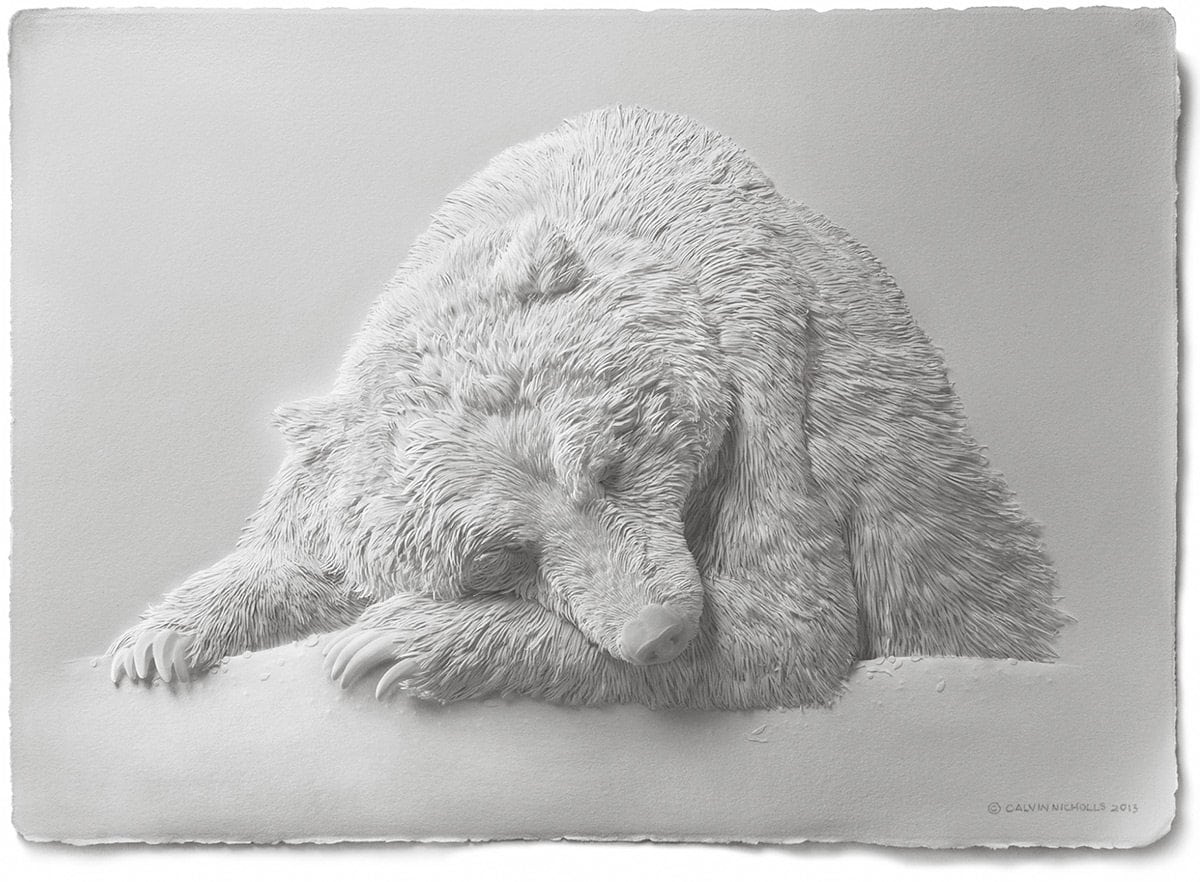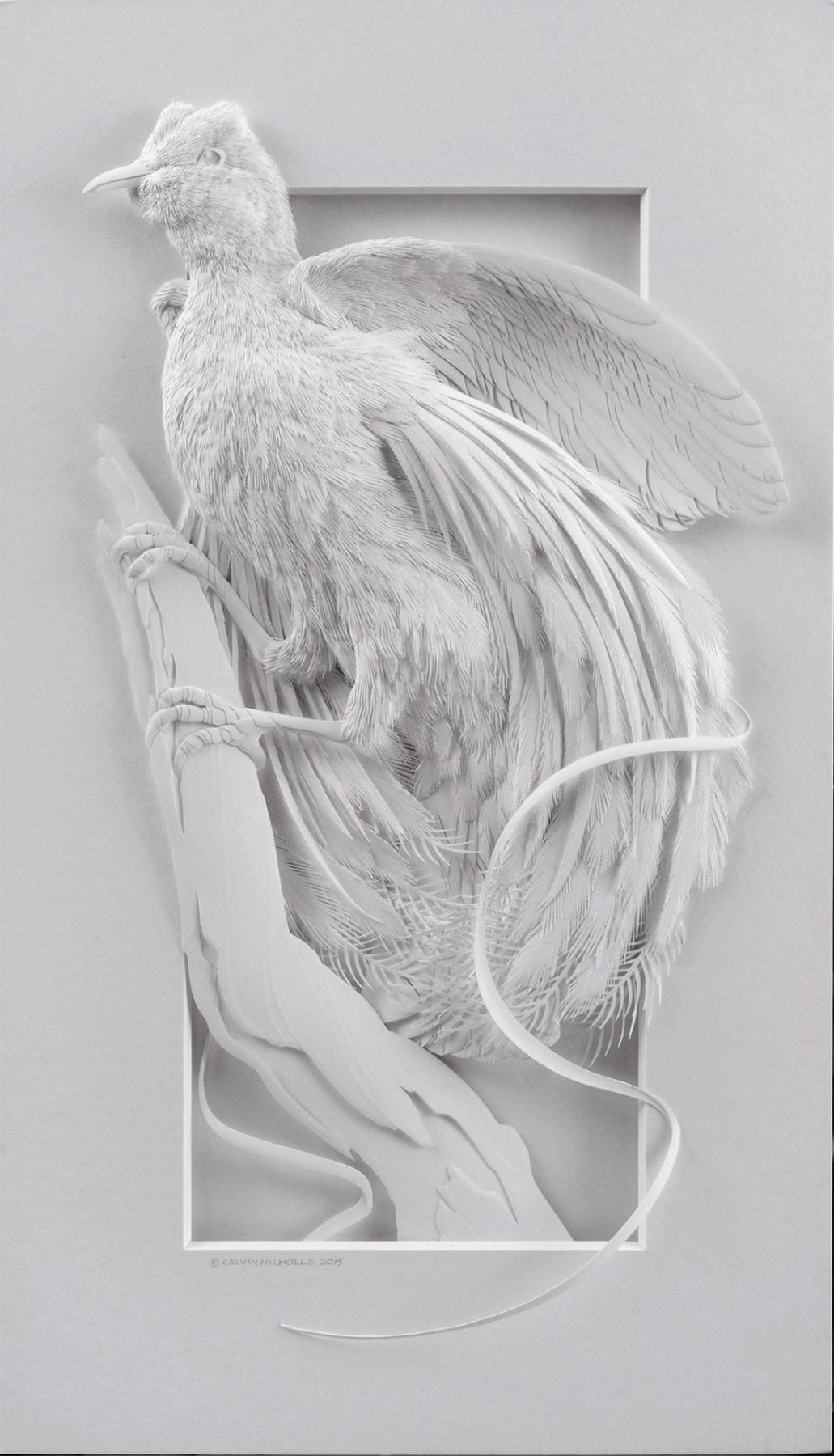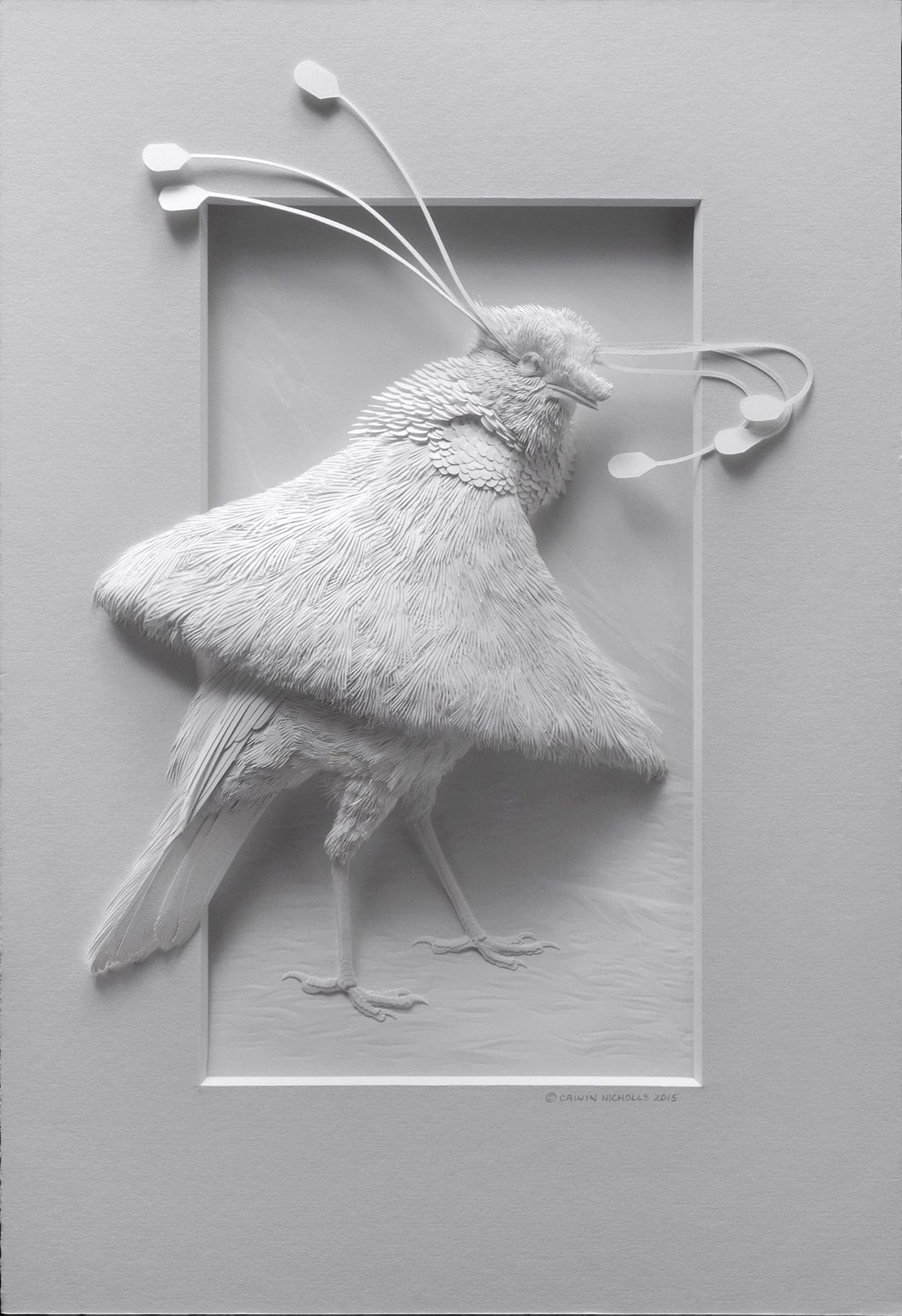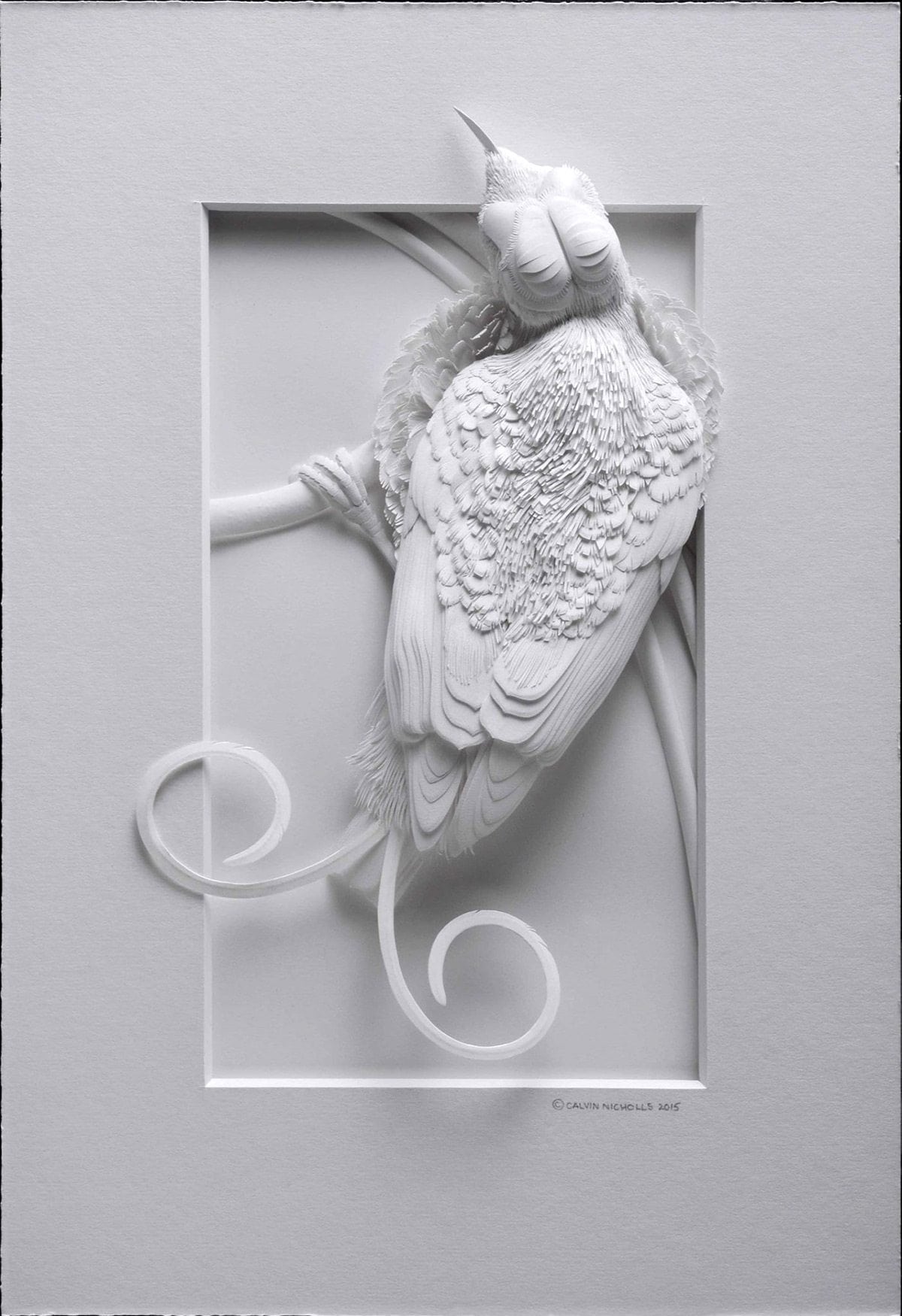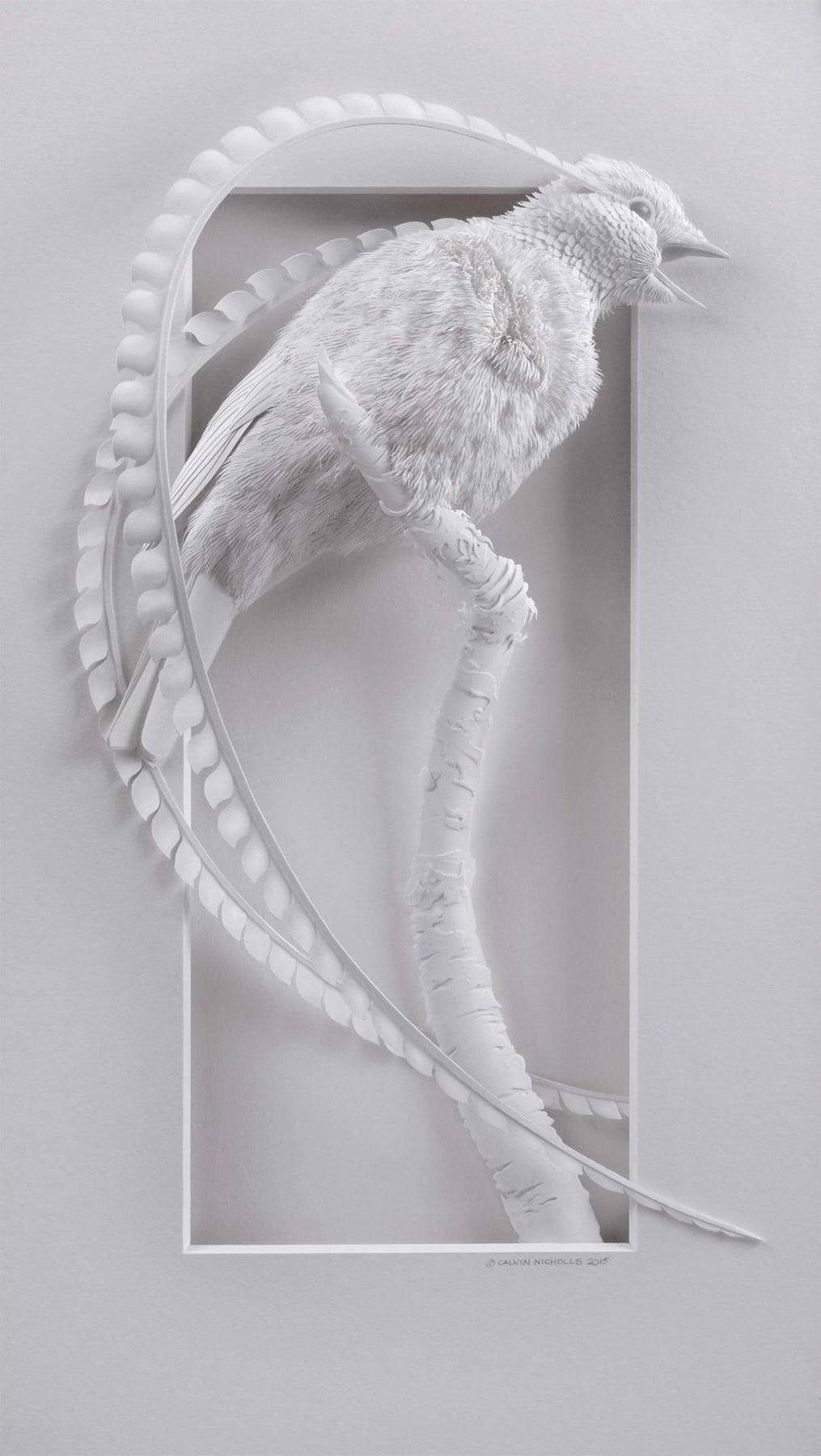 Photos Courtesy of Colossal Art