Easily one the best showings at Phoenix Fashion Weeks annual Spring into Style Show, this year I was glad to see the stylists accept their challenge and even travel passed it. Cutting new shapes and putting together collections that expanded the idea of their assigned challenge, every show has something special to takeaway from it. Whether it be tones of color or the confidence to experiment with patterns, the essentials of good ideas were laid out for us to enjoy.
Representing the men amongst the crowd, I was excited to see what the small group had put together. Tim Boado, Brandon Hunt, and Shimeon Mattox had our backs out there and they did us justice!
4 Takeaways from how the Men did at PHXFW's Spring into Style Show 2016
Bring the green.
Challenged with the trend of mixing green into his collection and wanting to get outside his comfort zone this time around, stylist Tim Borda had a good aesthetic to probe around with and do just that. Mentioning that he wanted to cover his grounds from the streets to the suits, on that aspect I think his mission was accomplished. But after recognizing that, it also seemed that his showing could've used some more character and charisma in it. Sometimes bouncing from outfit to outfit, I could see myself wearing numerous pieces I saw, but a little extra spice would've been perfect. A fan of the tone of green and the palette of greens used throughout the show, the "earthier "look to it is exactly what I need.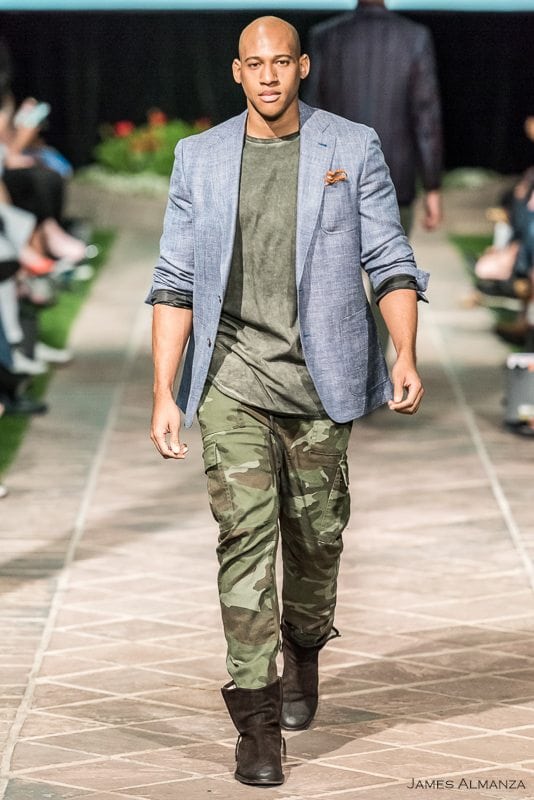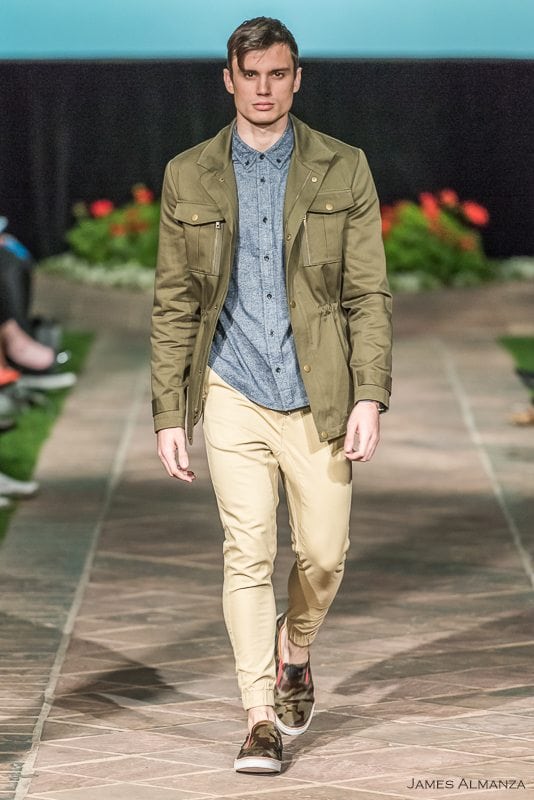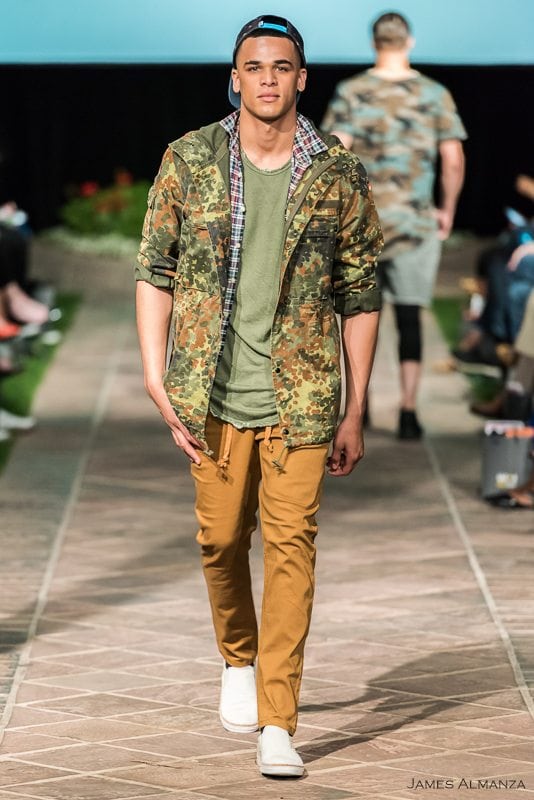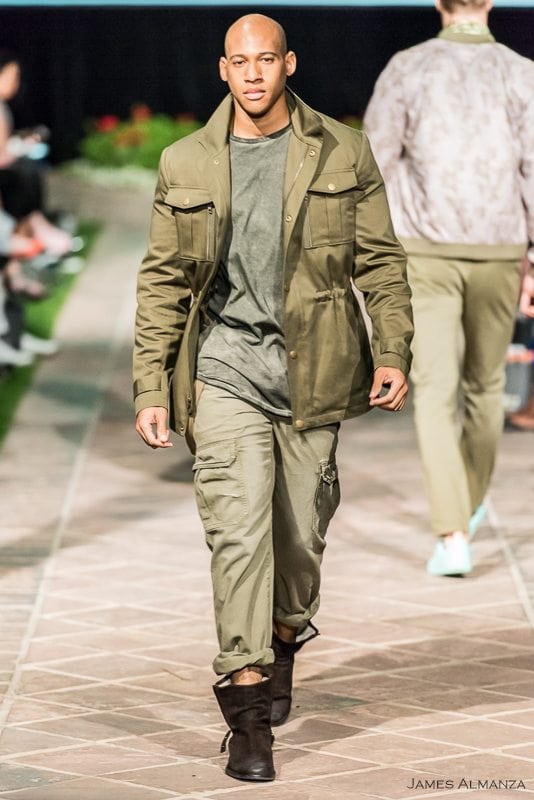 Patterns are your friends.
Personally, I love adding a touch of loud pattern to a simple outfit that could use a little extra. That's also easy though. Incorporating an entirely covered t-shirt or a top to bottom plaid suit with no tie and pair of matching Stacy Adams on the other hand, that doesn't sound like a bad idea either. Stretching across everybody's show, the uprising of pattern on pattern outfits still has its appeal as everyone naturally swings to the side of minimalism and solid colors when piecing together their outfits. Even though that the plaid game wasn't too strong and not too far from something I'd see walking into the office for a day, I can still appreciate the concept of the styling of it all and how they'd be some good-looking men walking into that office.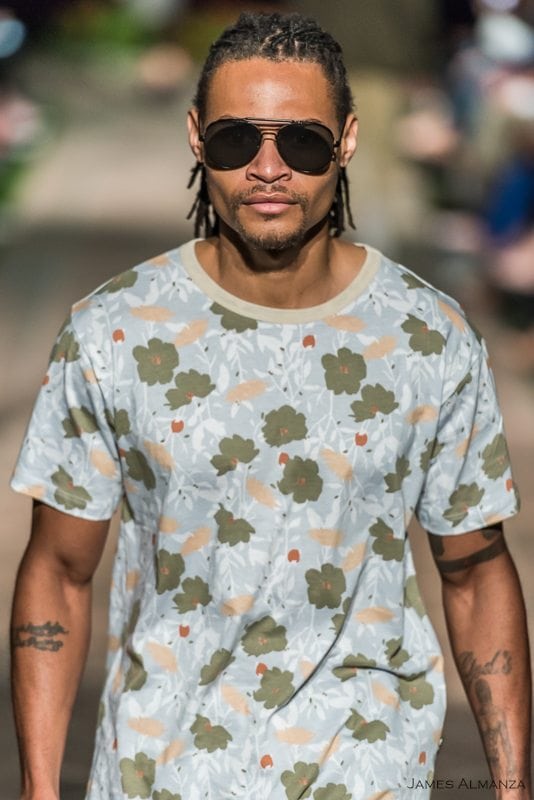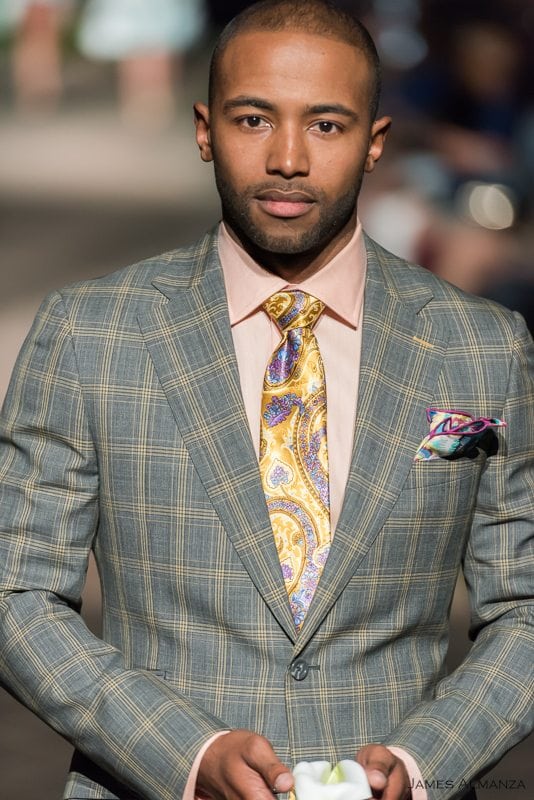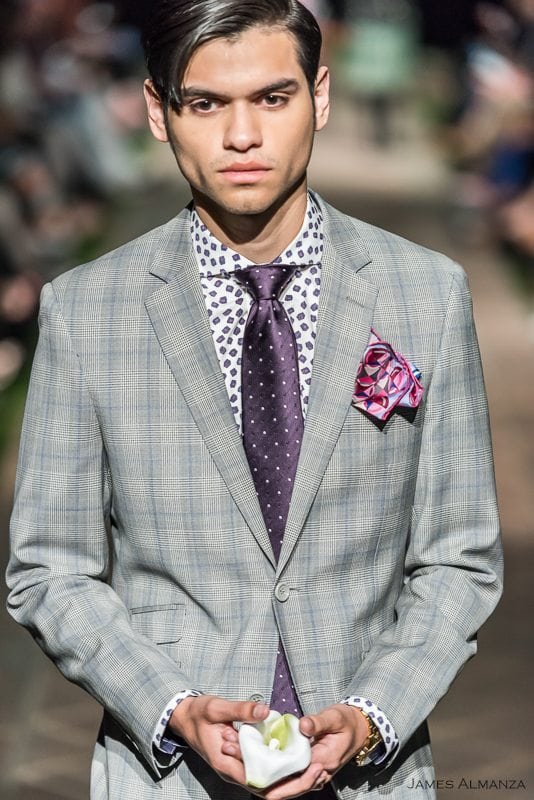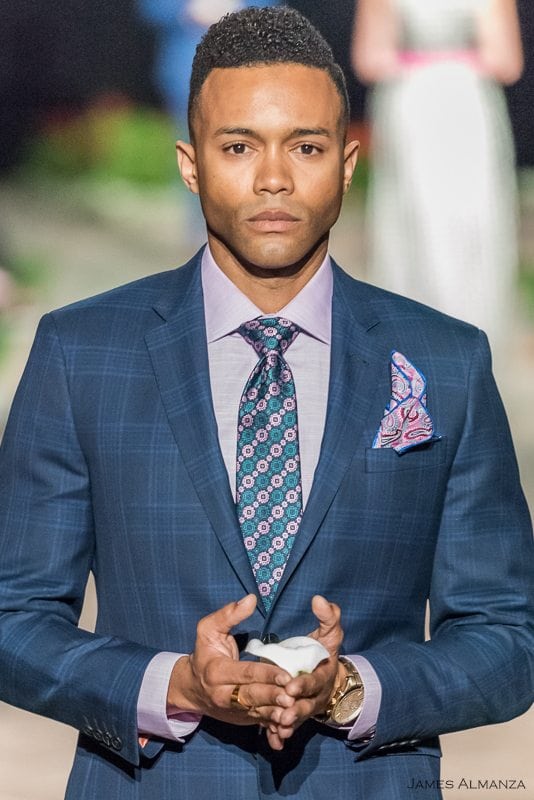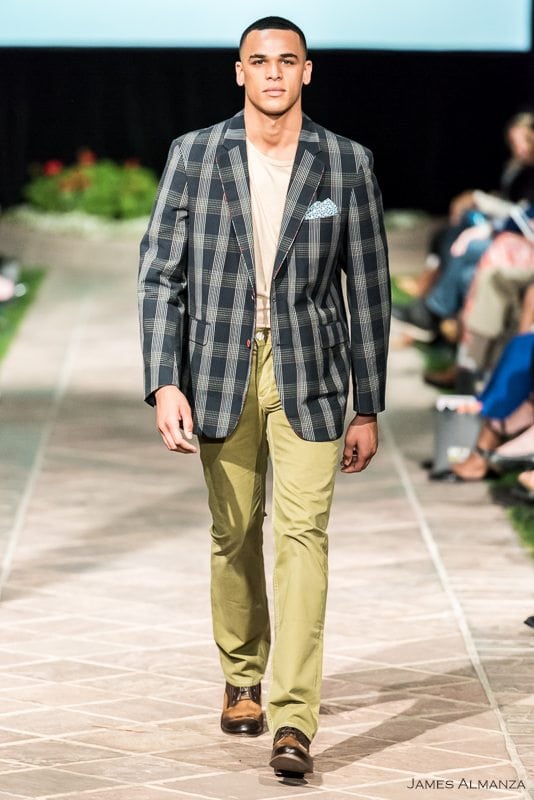 Experiment a little.
One thing I can say stood out not only with the mens show, but the overall show in general, was the confidence to reach out a little and experiment with a couple of pieces within each performance. Grabbing a good mixture of outfits ranging from the runway to the day job, I'm glad I got the chance to enjoy that aspect for once. The kilt might not have been what you're after, but maybe it's the louder pattern or pop of color that needs to be explored. The pattern of the jacket might not have been a good match for you, but maybe the color of the button-down underneath was spot on. Either way, take the chance to shake things up a little, you might make something you like.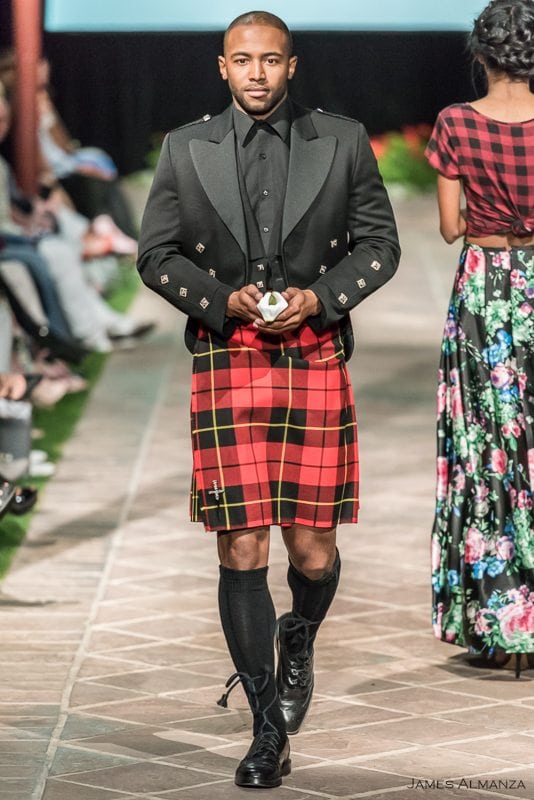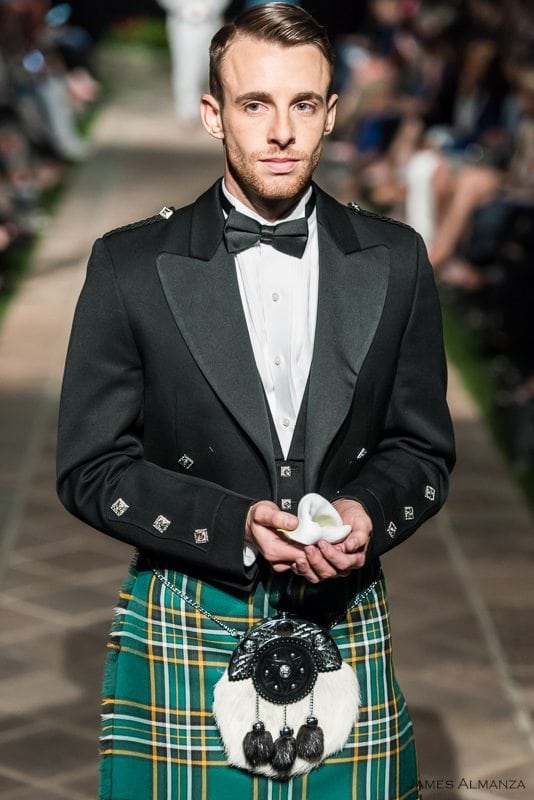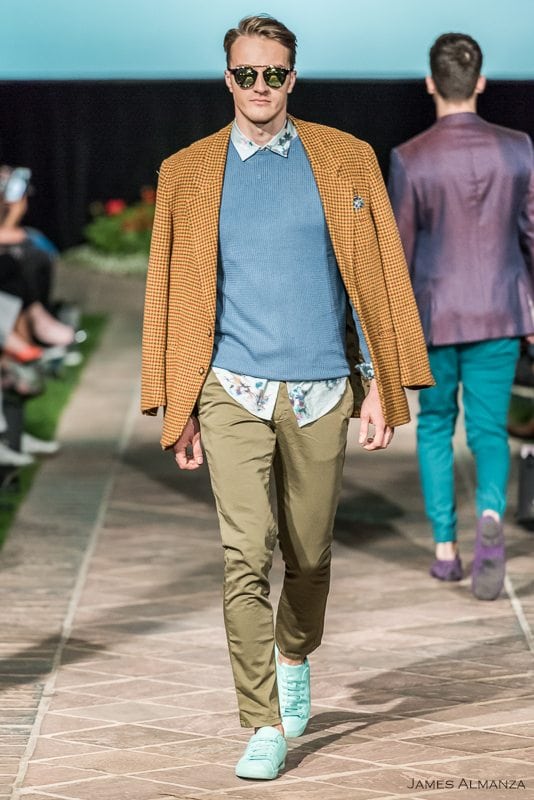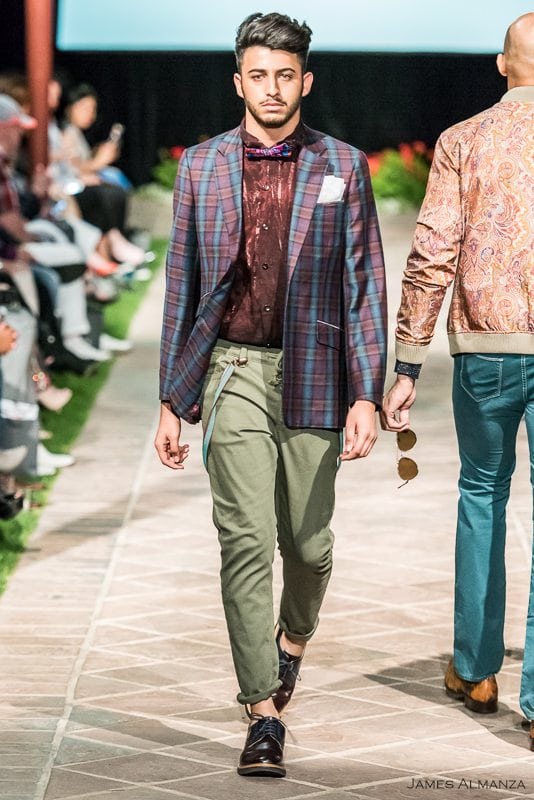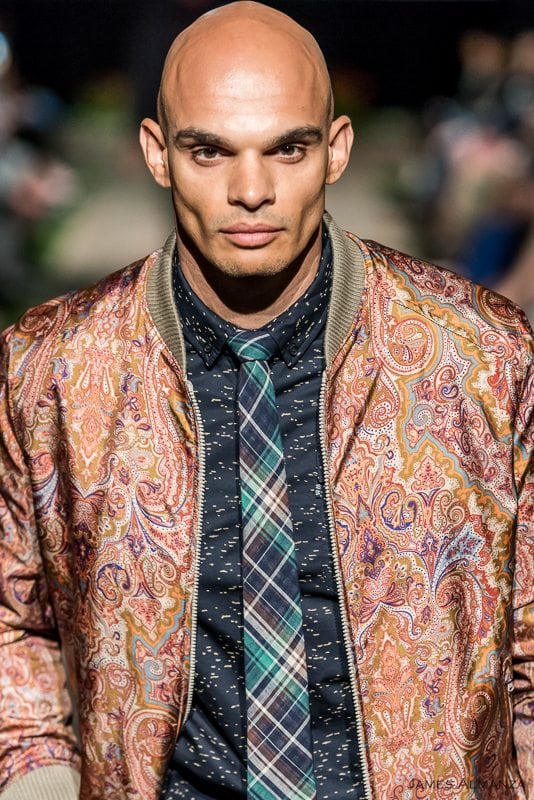 Men can dress women too.
Straight out of Janet Jackson's closet from back in 1989, I can't help but be impressed by how Brandon Hunts show unfolded in a classy and sensual way. Challenged with putting together a show featured around lingerie, things could've gone one of two ways; Give us exactly what we think we're going to get, or give us something completely different from what we'd expect. And what we got was a chic look to what the women of Rhythm Nation dress like now-a-days. The overall winner and the nights favorite act, I'm glad Brandon showed the crowd a different idea of something that's fashionably intimate and something that's sexually forward. (Yeah, we keep that stuff in mind too ladies.)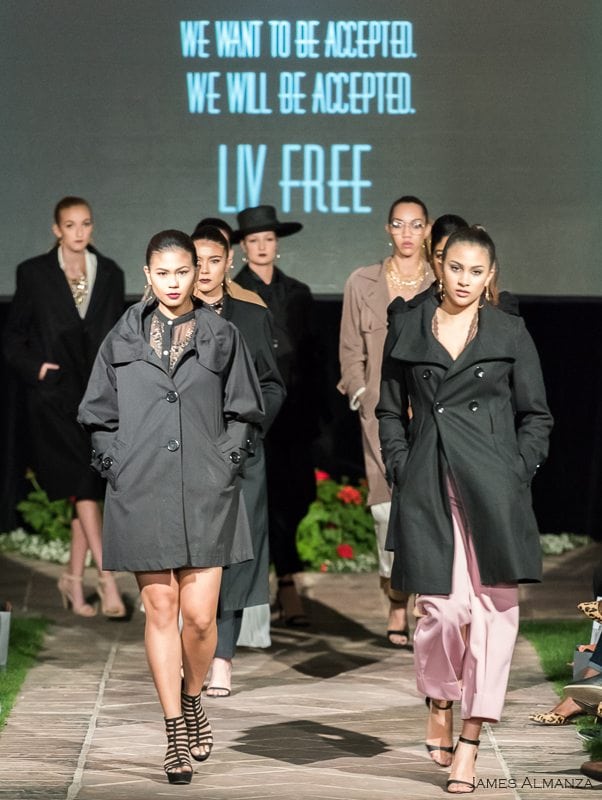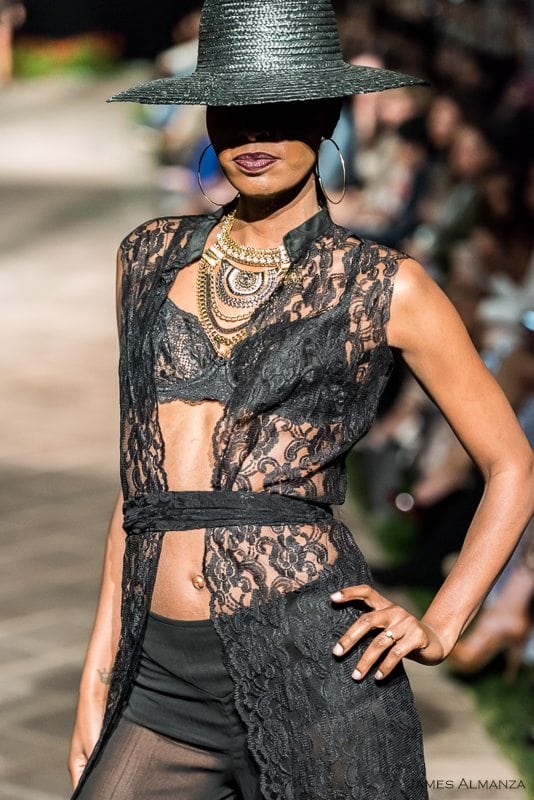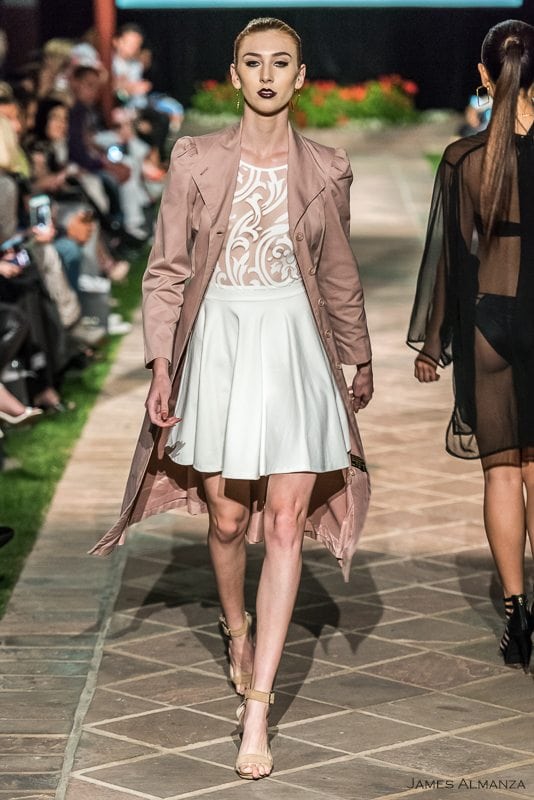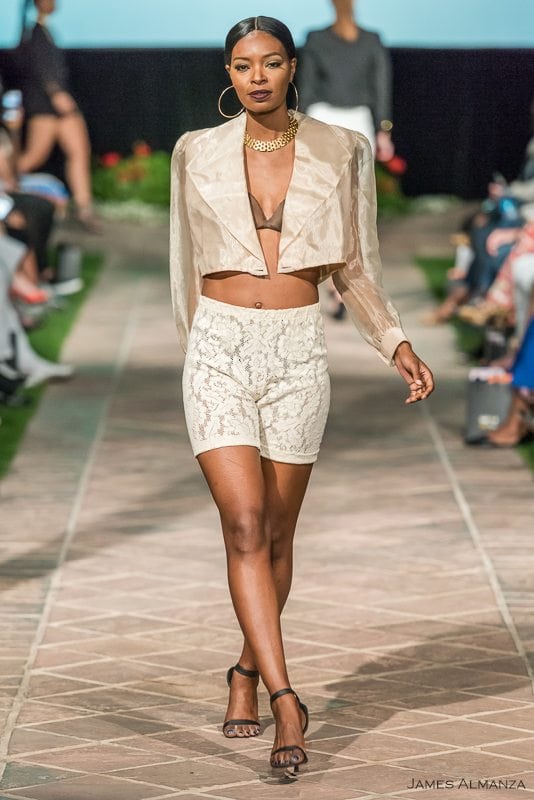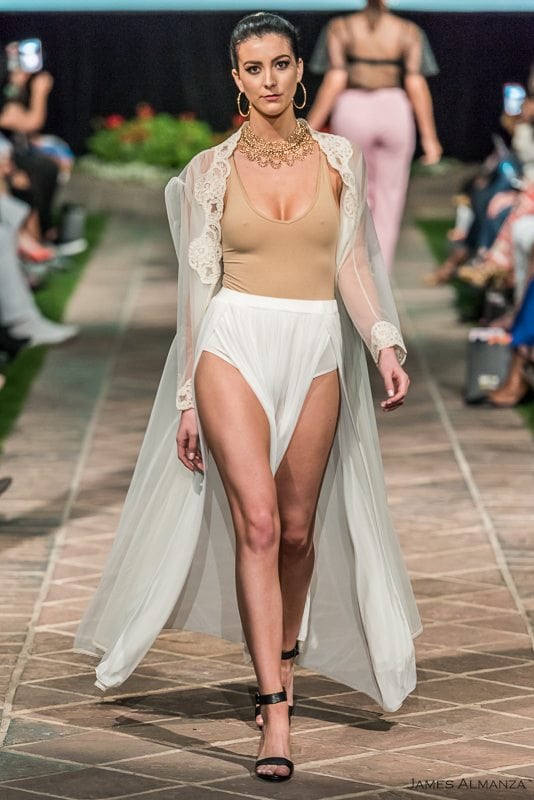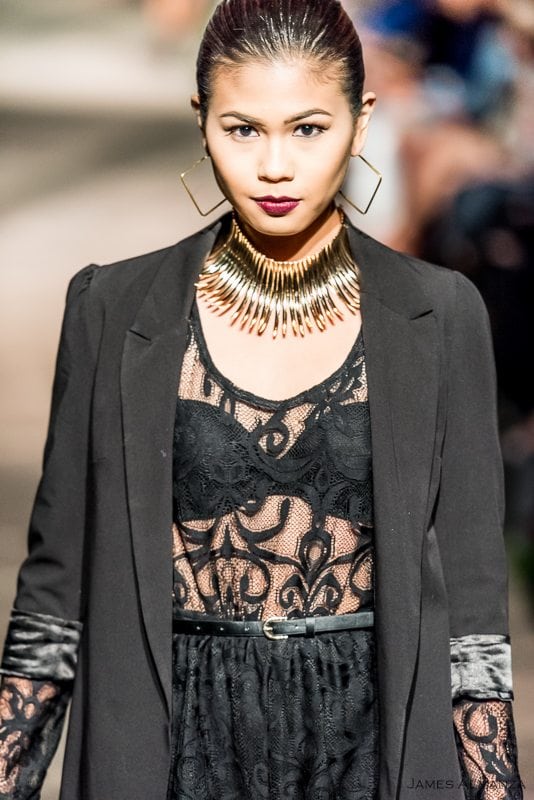 Photography Courtesy of James Almanza Photography 
You ready for spring?