Completely hooked on what people are able to do with cuts of paper and an X_ACTO knife, Morgana Wallace and her version of mythical characters are only adding to the obsession.
Paper cutting since an apparent printmaking class caught her attention, Morgana Wallace has honed in on the ability to create some awesome imaginary characters. Attracted to the visible texture and the shapes she could create with bits of paper and card stock, her specific sense of detail has a particular style all on her own. Adding details like hair threads and colored clothes styled with matching scarves and poncho's, the way she switches between Canson thin card and Japanese linen paper, its amazing how she makes it all work.
Mainly using knifes, water colors, and pencil crayons to create her mythical beasts and fairy-tale heroines, the simple addition of using foam board to create depth and shadows between the layers, truly give her overall scenes a real dimension.
Wallace is represented by Madrona Gallery in Victoria, British Columbia. You can see more cut paper collages on the gallery's artist page here.
Enjoy!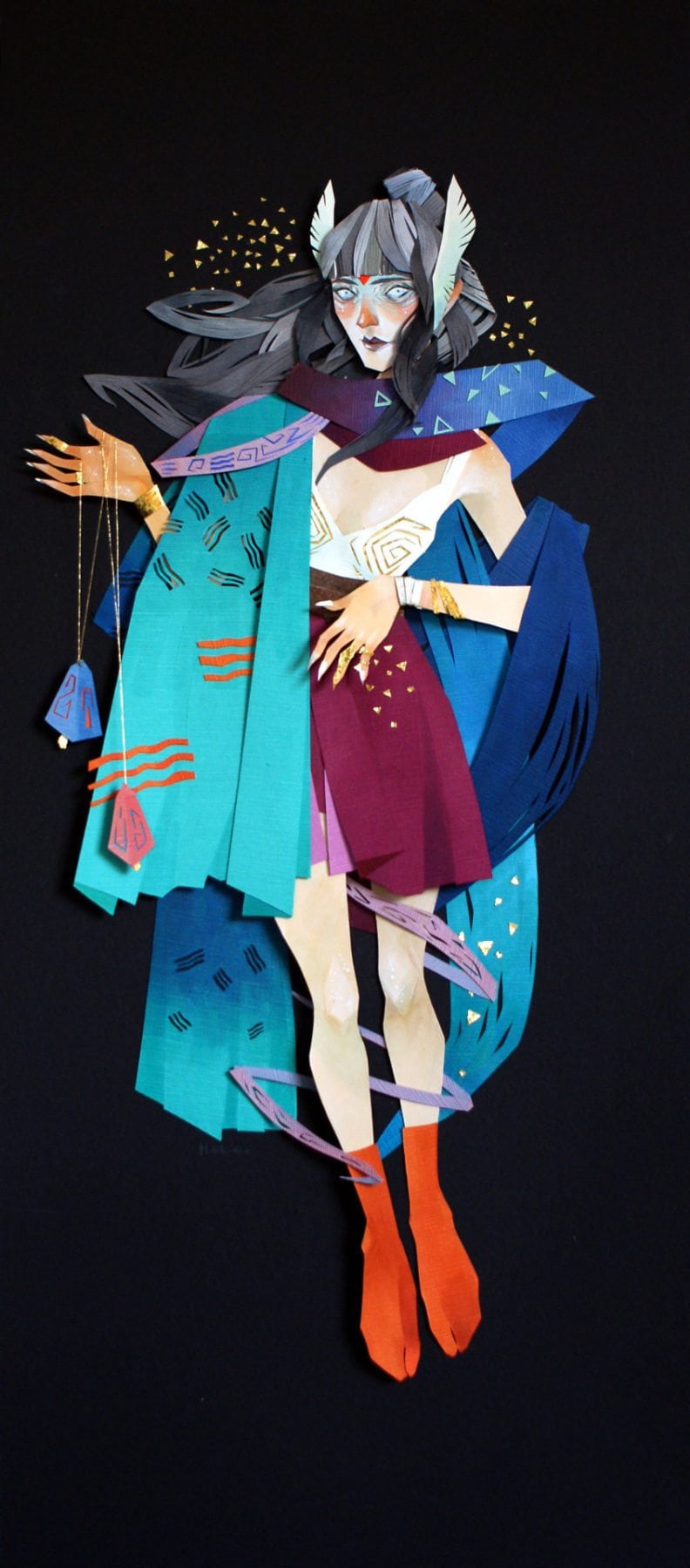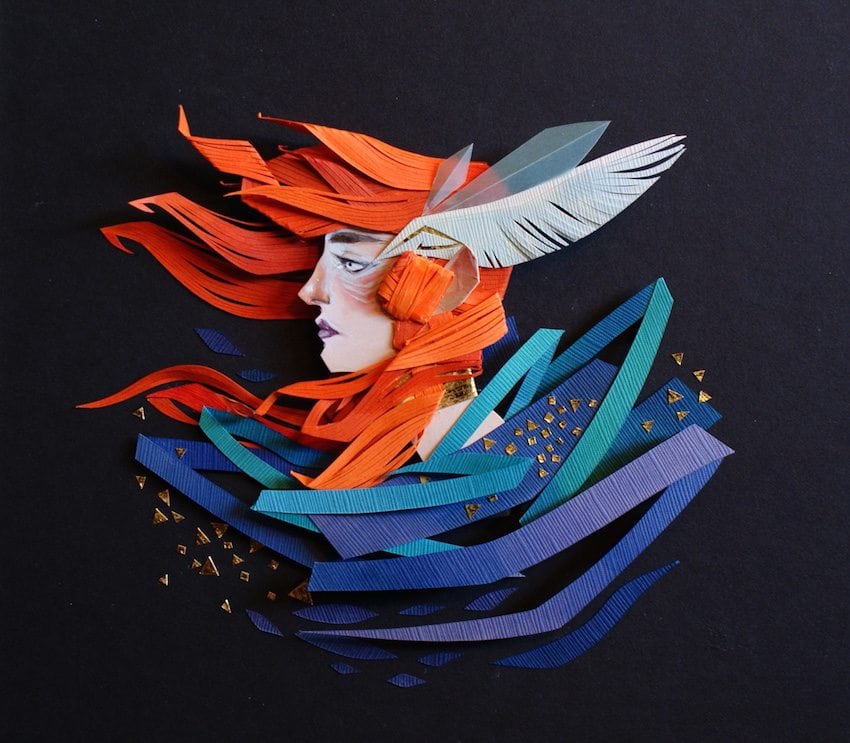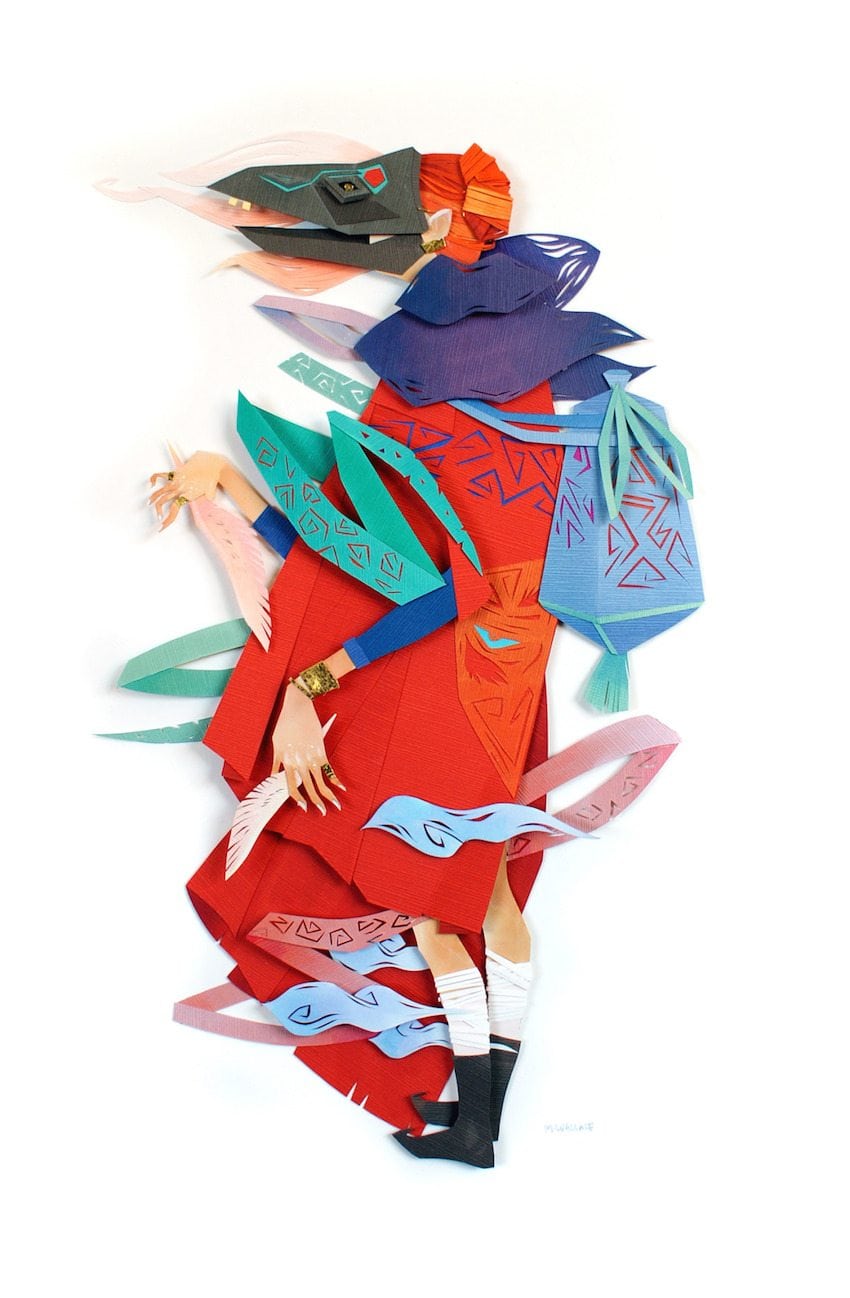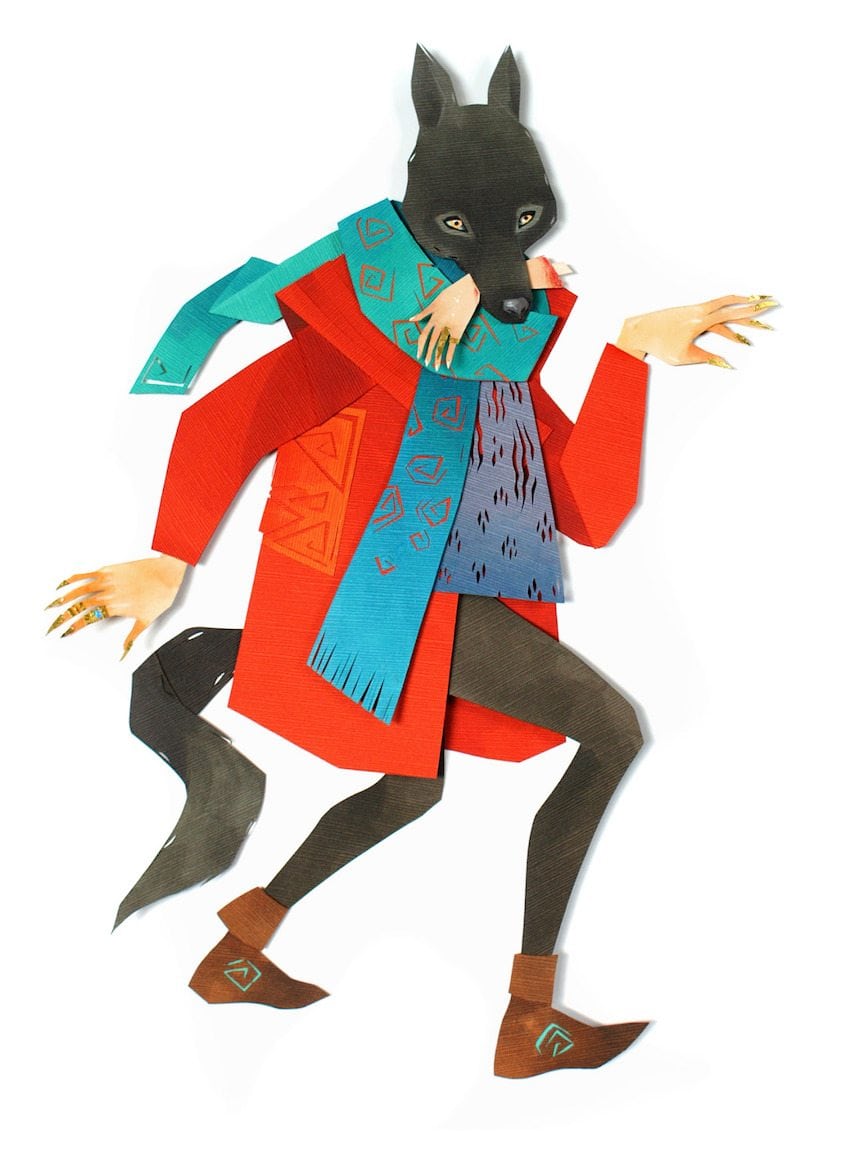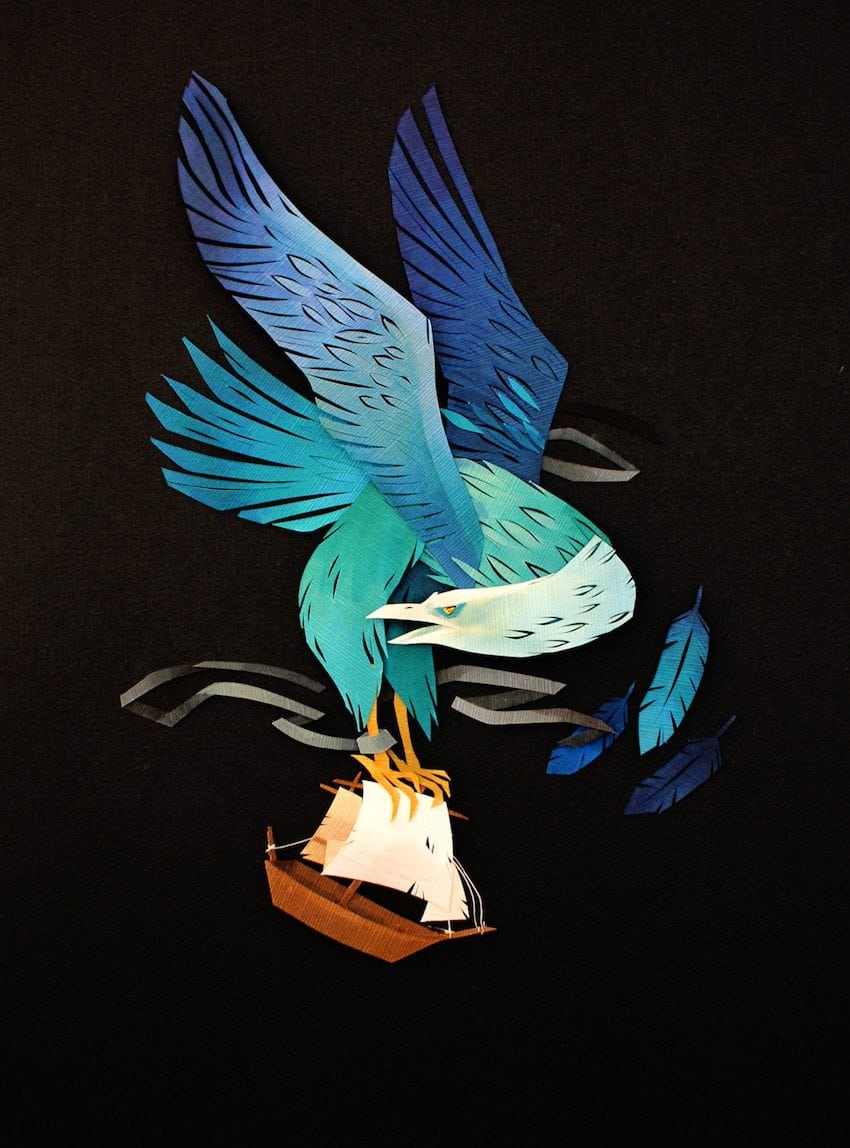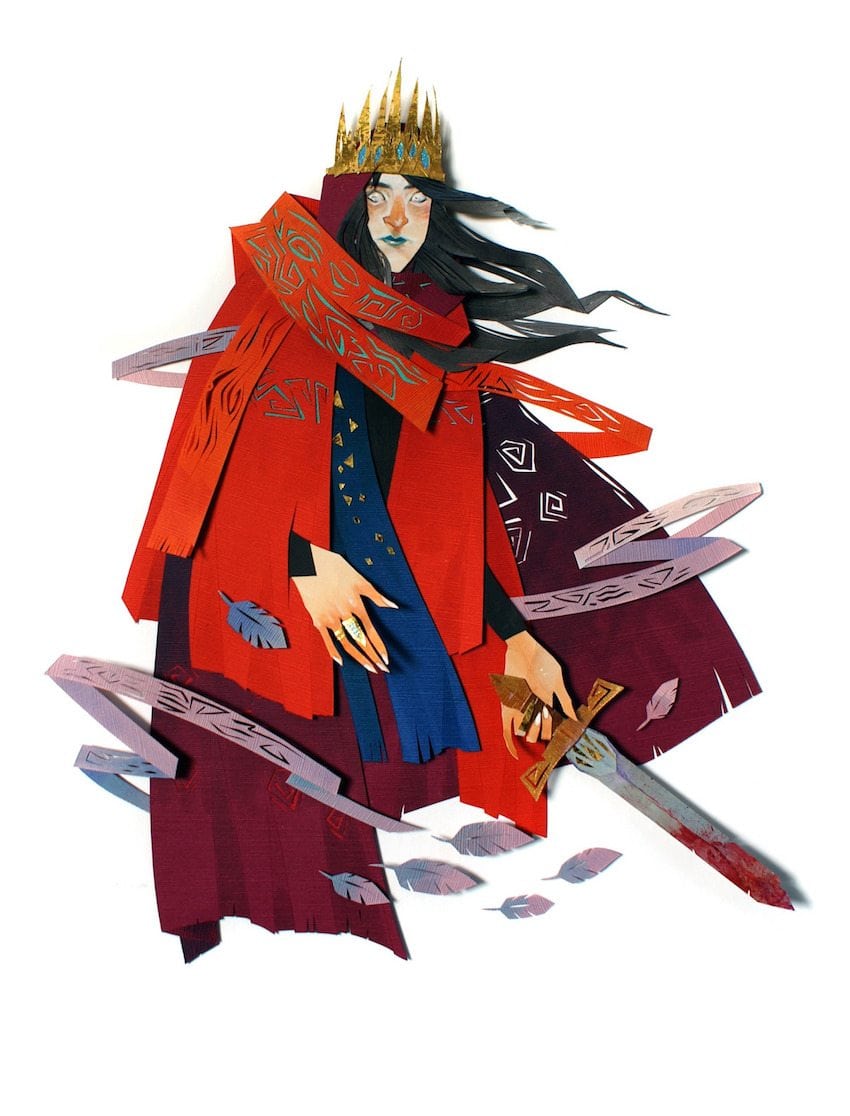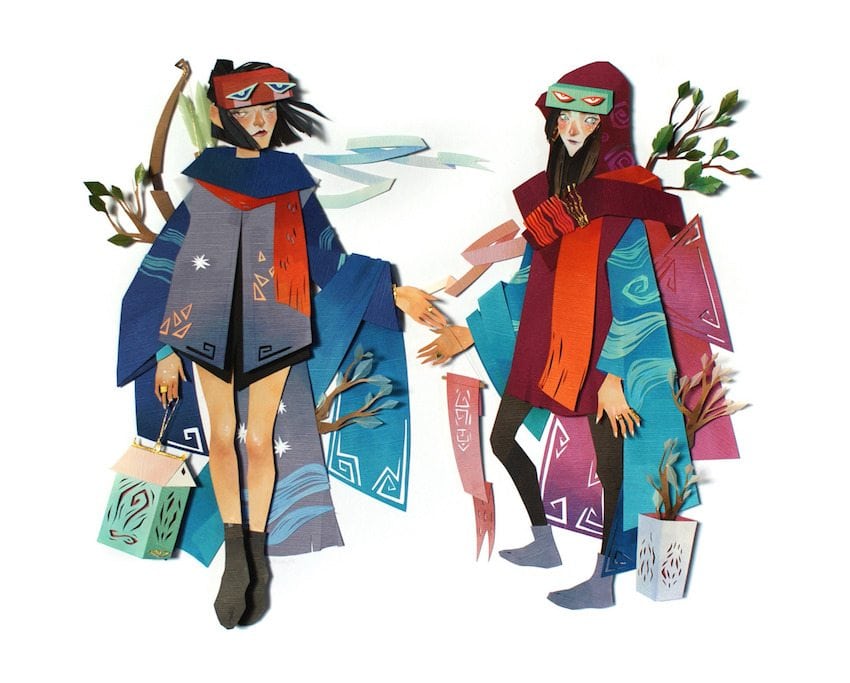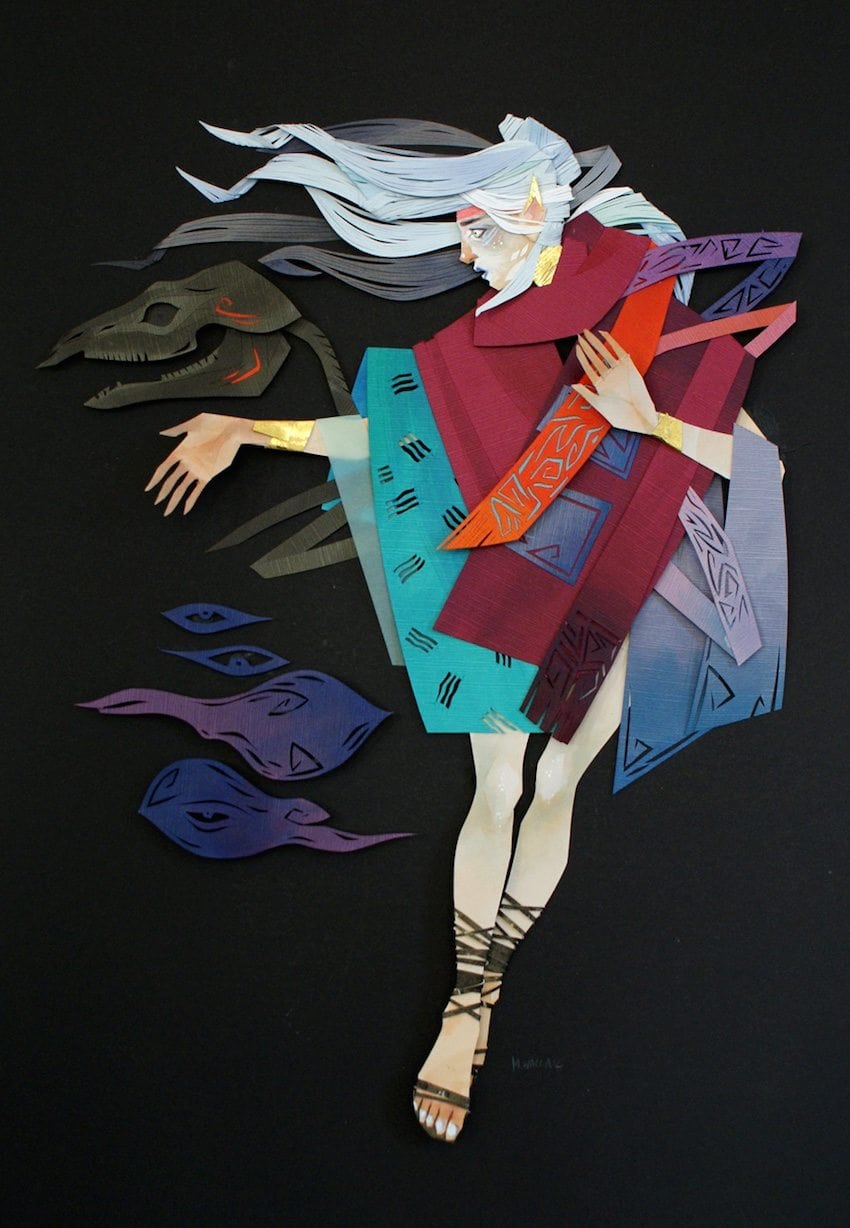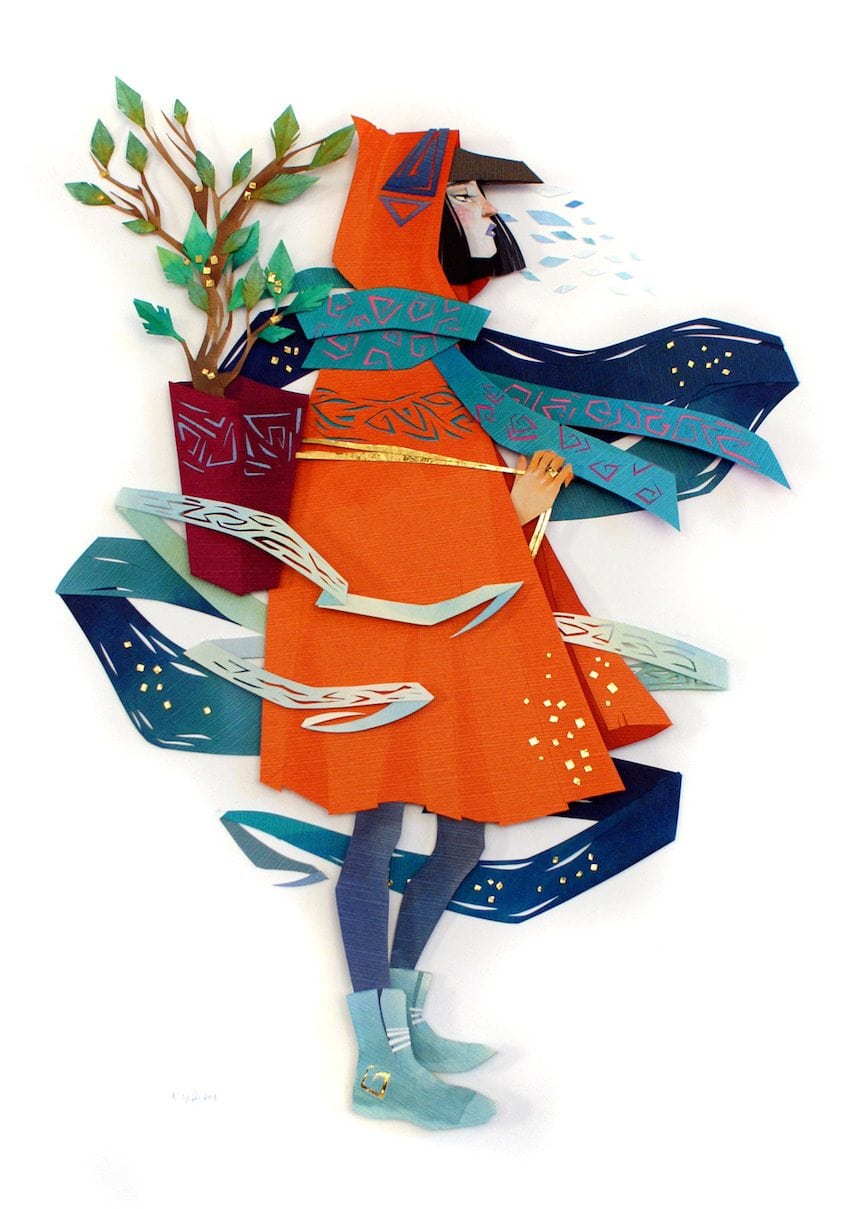 Photos Courtesy of Colossal Art