Paris-based street artist Ludo has apparently been pretty active as of late with new work floating around the streets of France.
Recognized for his blended visuals of nature and technology to what he calls a "new order of hybrid organisms", his style definitely presents an eye-catching art piece. With the goal of connecting the world of plants and animals with our technological universe, Ludo's depicting of that is his main focus. With examples of skulls hanging from leaves like grapes, butterflies and their wings replaced with metal gears, and sunflowers with spy cams as its pedals, the message is clear. And if that didn't already make you understand the concept, the dripping effect of the only color he ever uses (a bright and foliage tint of green) is another example of what he is trying to get across; "despite repeated natural disasters, we refuse to acknowledge our own fragile state. Humanity's reign on this planet is a dangerous and fleeting illusion."… Deep right?…
Sophisticated and inventive, Ludo has the style to make an amazing piece one day. With the intention of protecting nature and creating art to promote it, I imagine Ludo's work getting very popular very soon.
Enjoy!
B.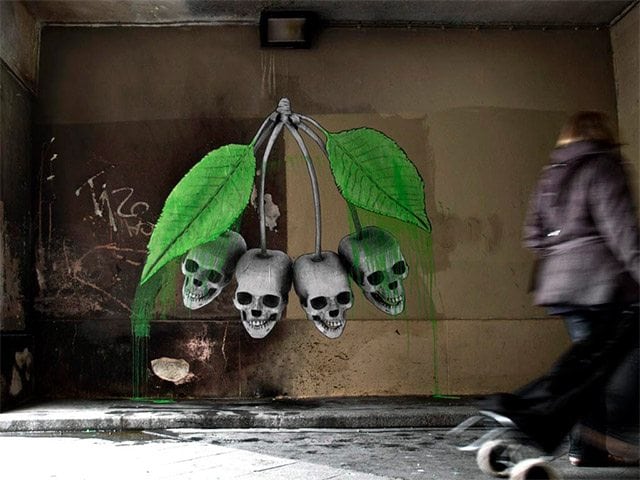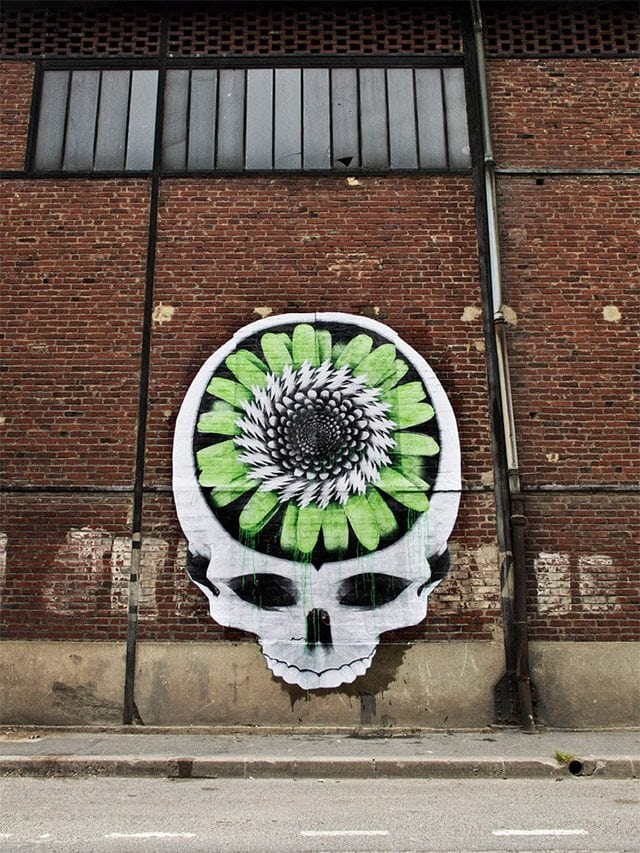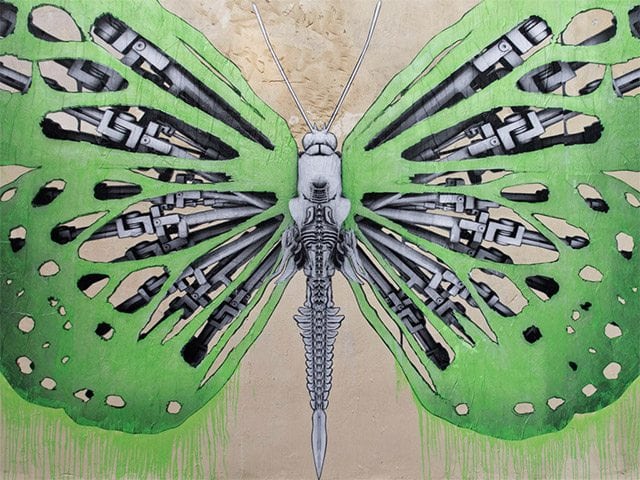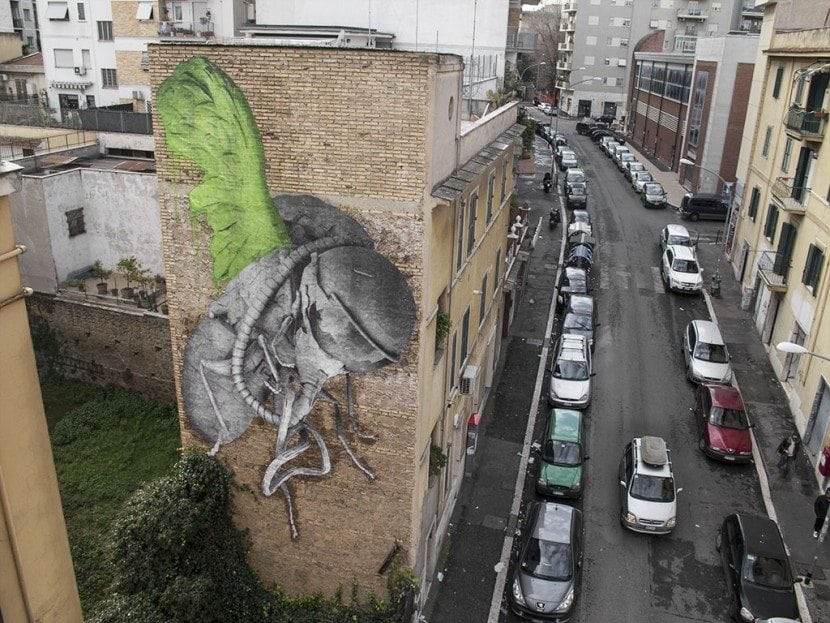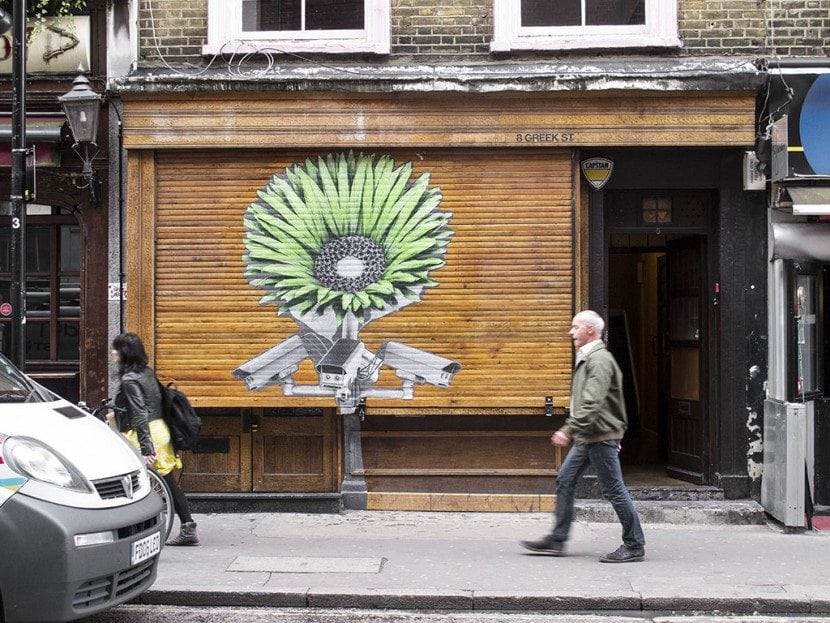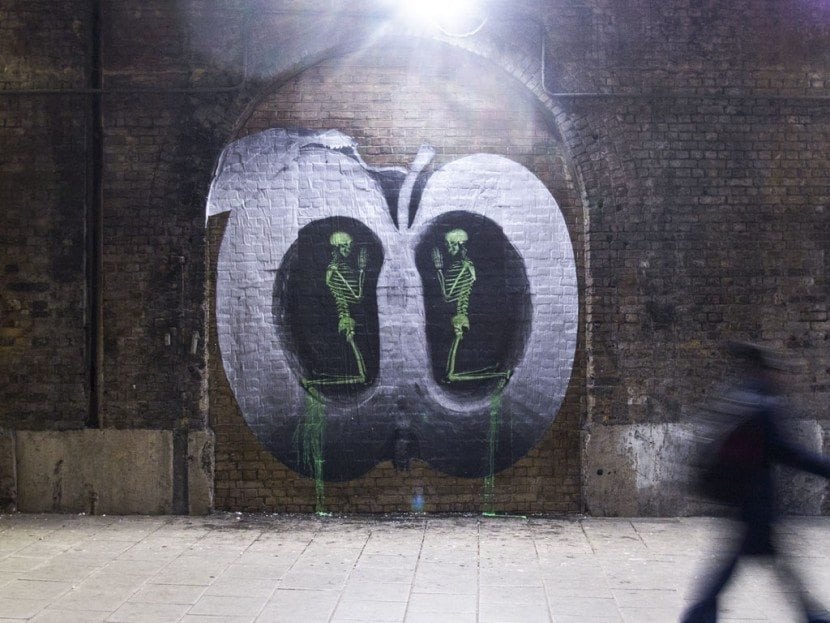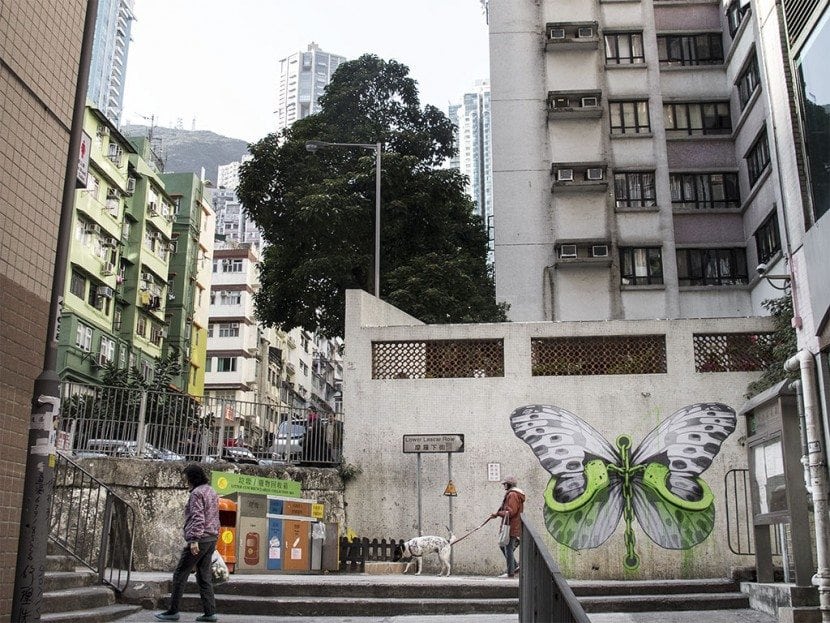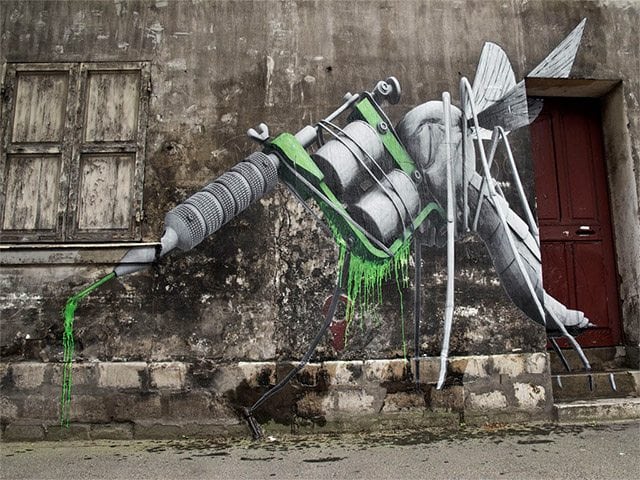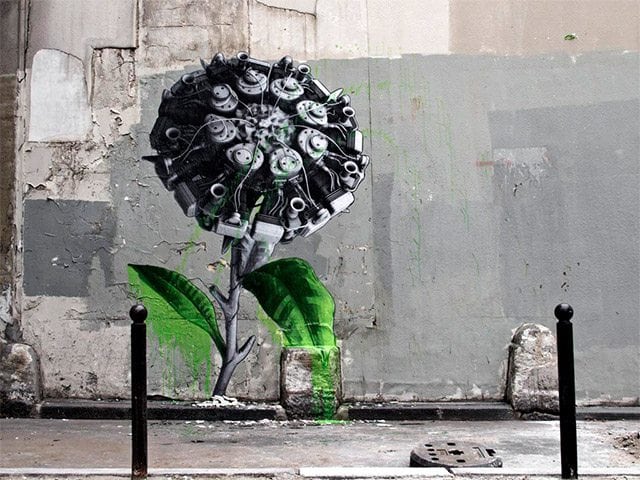 Photos courtesy of Colossal Art and Ludo's Official Portfolio