To you it may seem like a spontaneous mess of portraits, body parts, and spray paint, but to Oakland based painter and street artist Allison Torneros, also known as Hueman, there's a scientific method to her madness.
A symmetrical combination of elements working with and against each other, looking at her work is like looking through a prism. Creating shapes and cutting colors in half, dissecting moments is the motivation behind Hueman's work.
Ready for her latest exhibit "Just One Moment", which debuted over the weekend at Mirus Gallery in San Francisco, it turned out to be a series to look out for. Spliced, dissected, and manipulated to develop an abstract style, you can easily see the scientific influences pouring through her artwork. Exploring the theory of "time" as a fundamental structure of the universe, Hueman confronts this theory by blending the images of the same subjects, but from different angles and at different "times".  Very cool and very well put together, visually her style is gravitating and easily enjoyable.
Check out more of her portfolio and enjoy the artistry.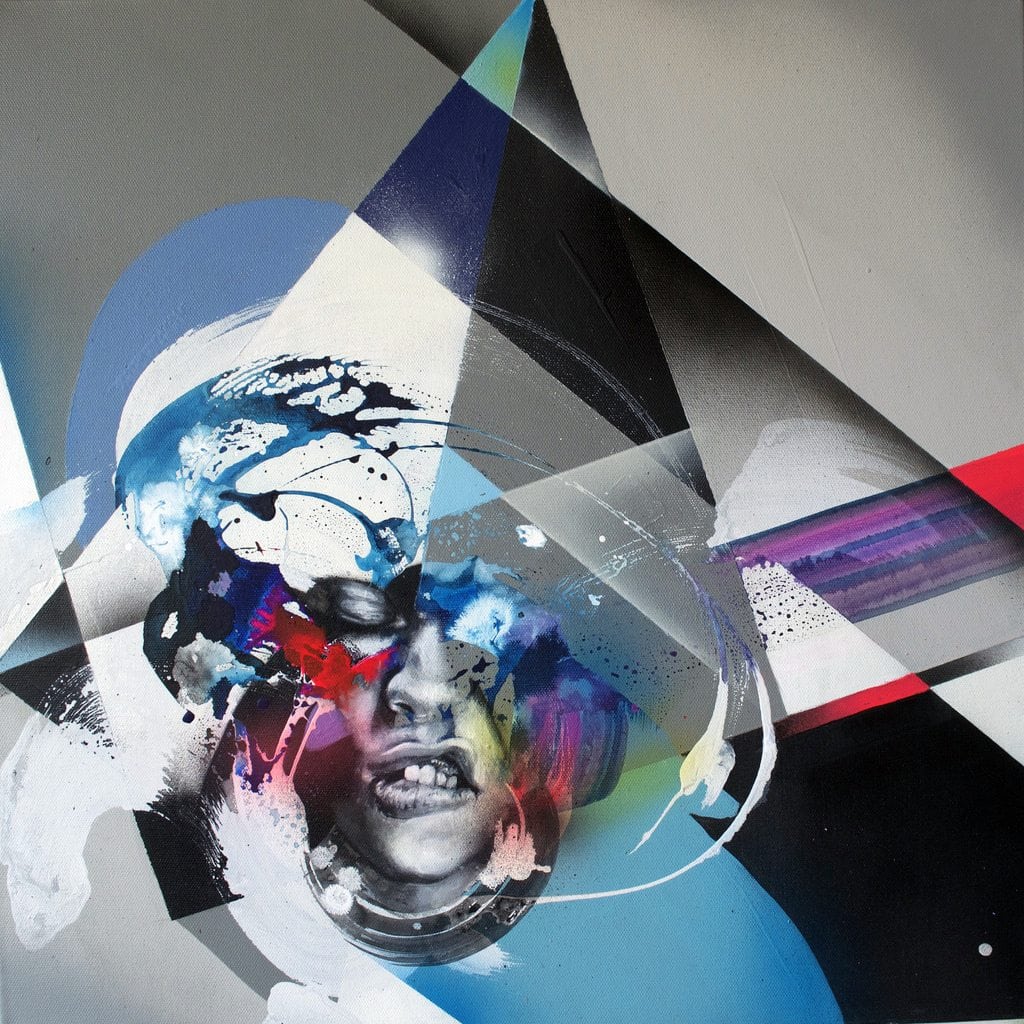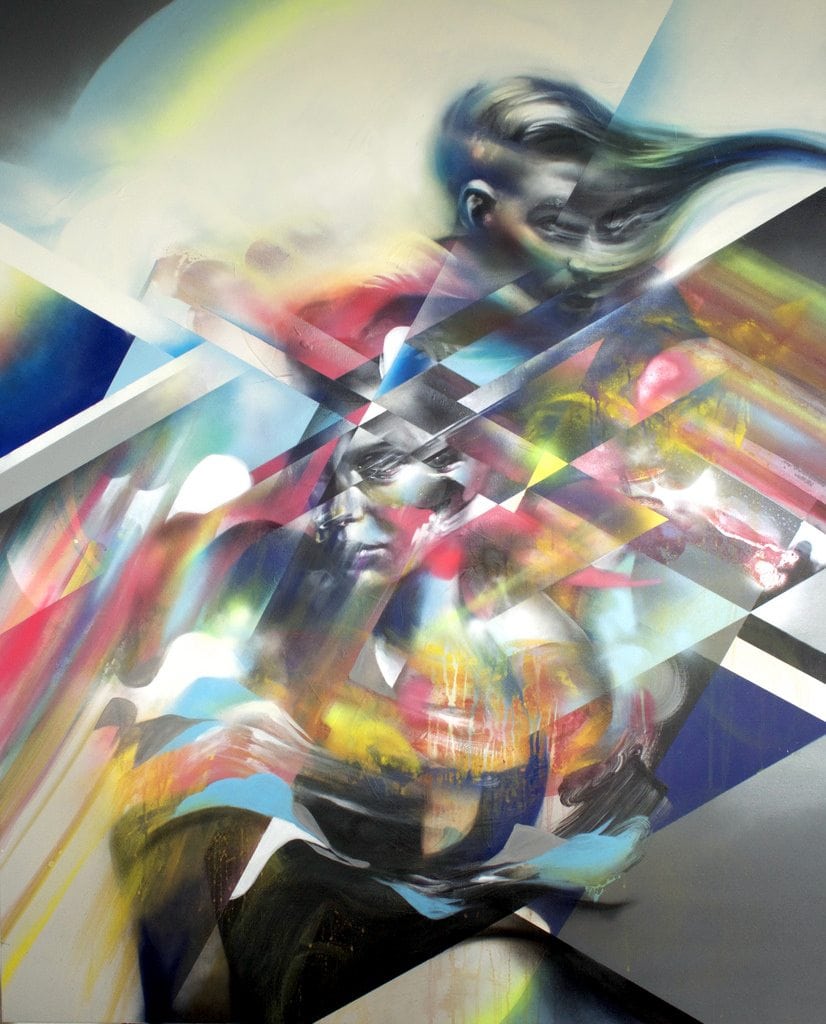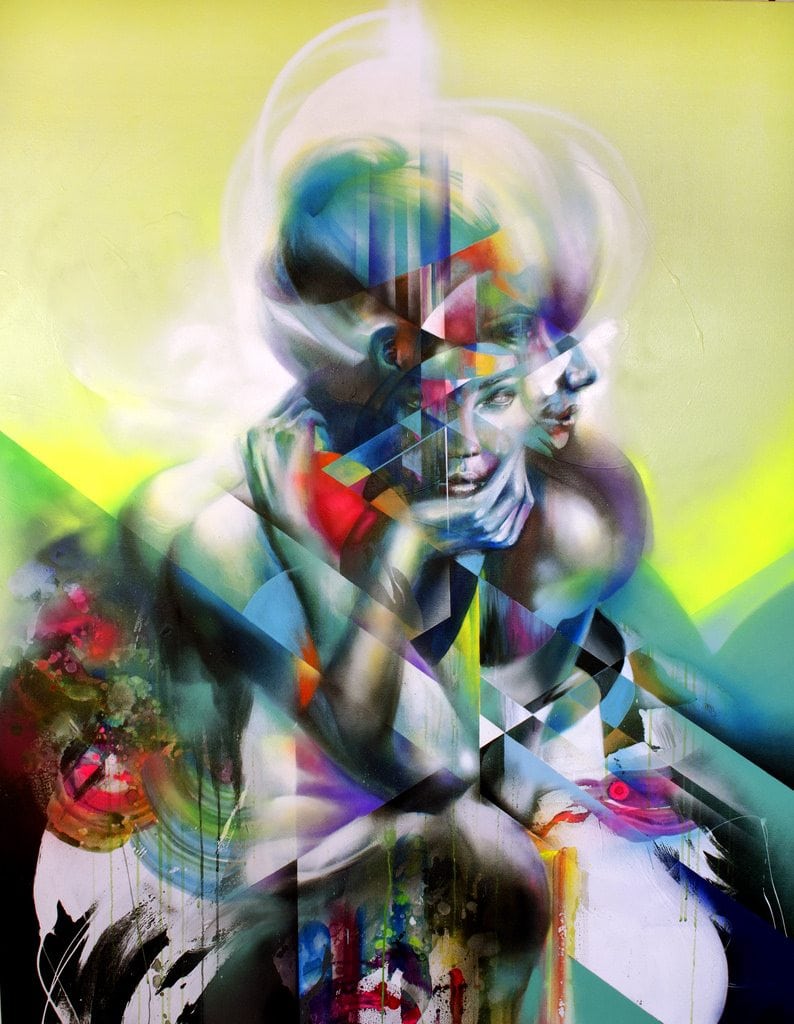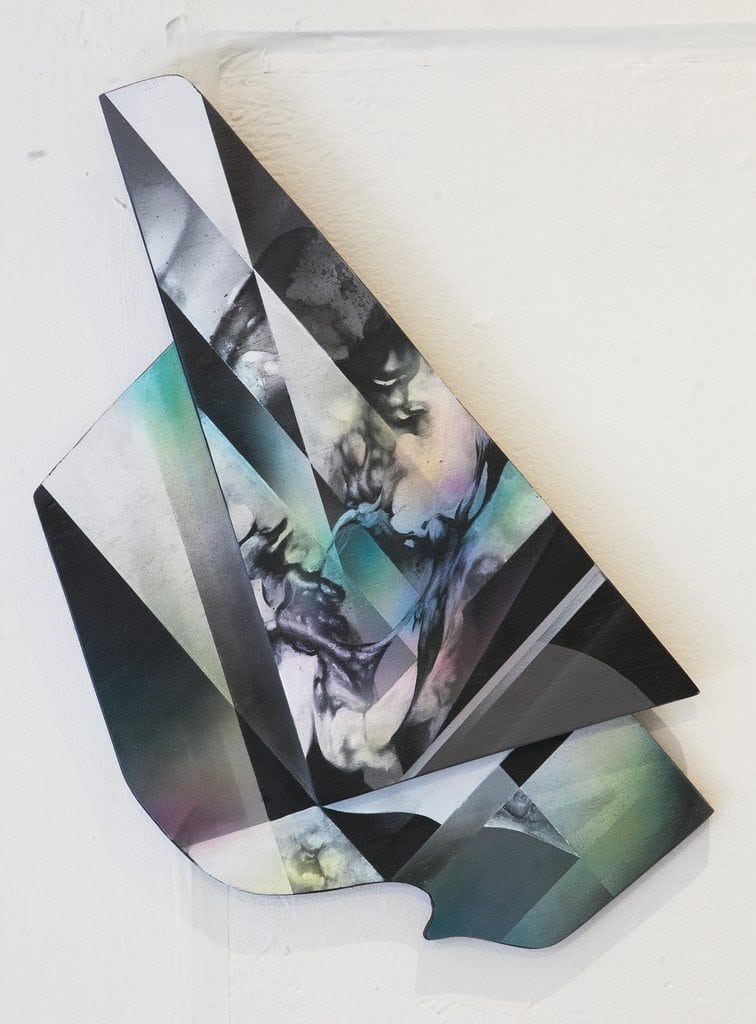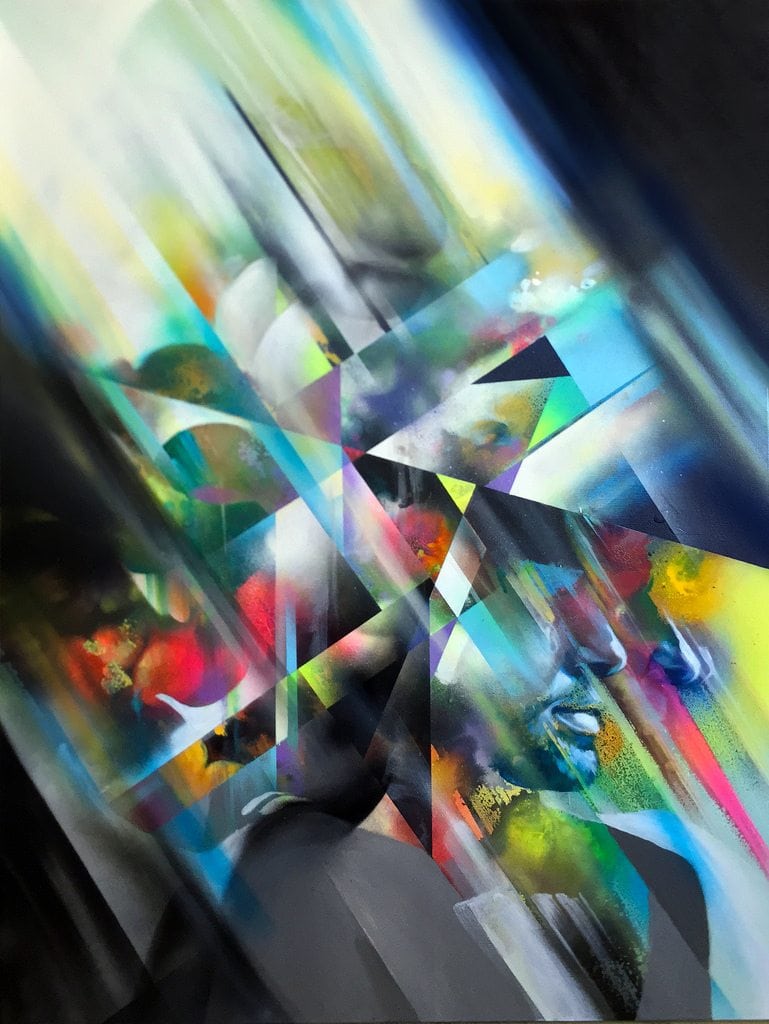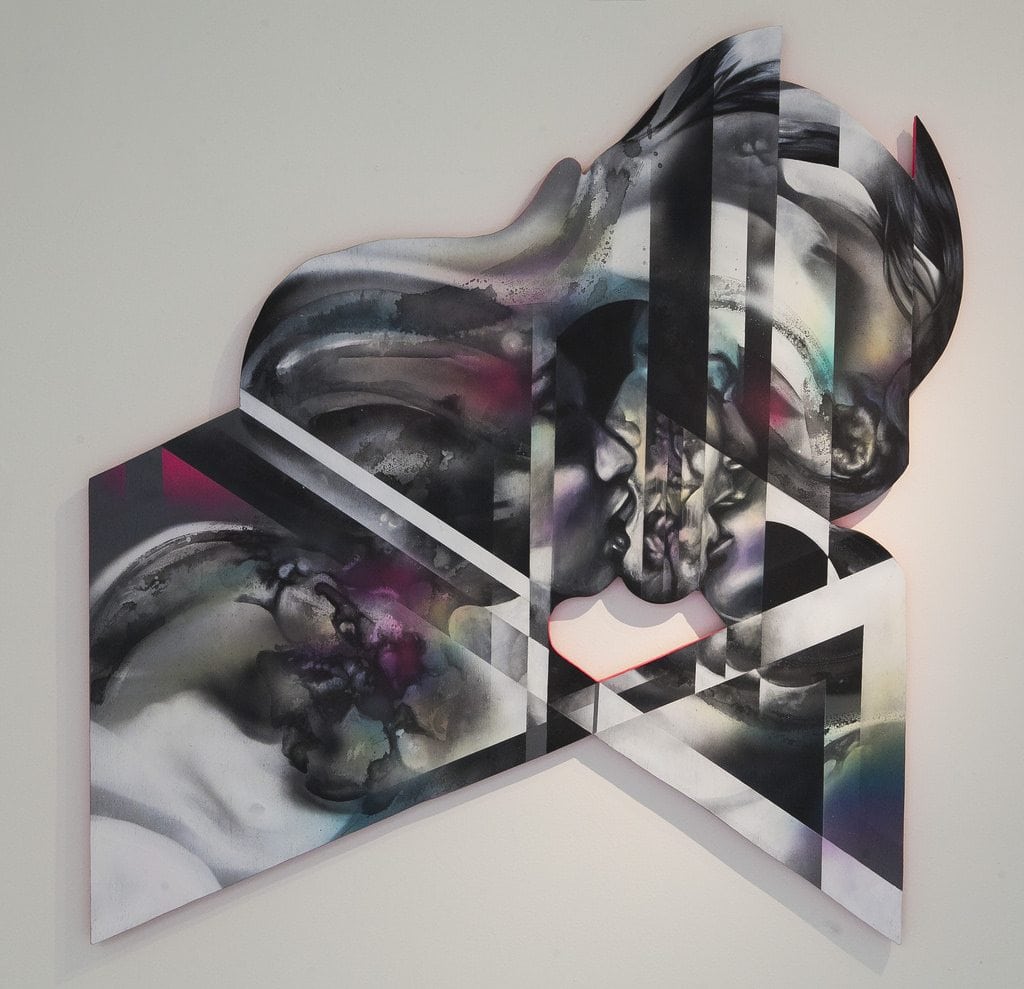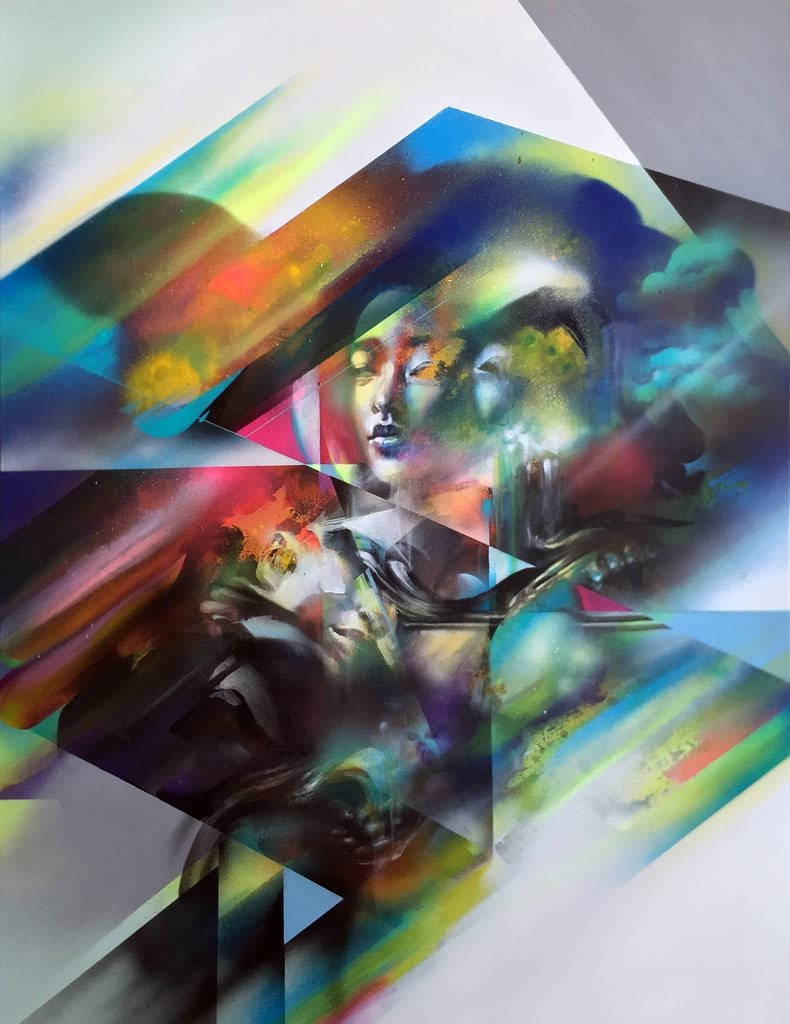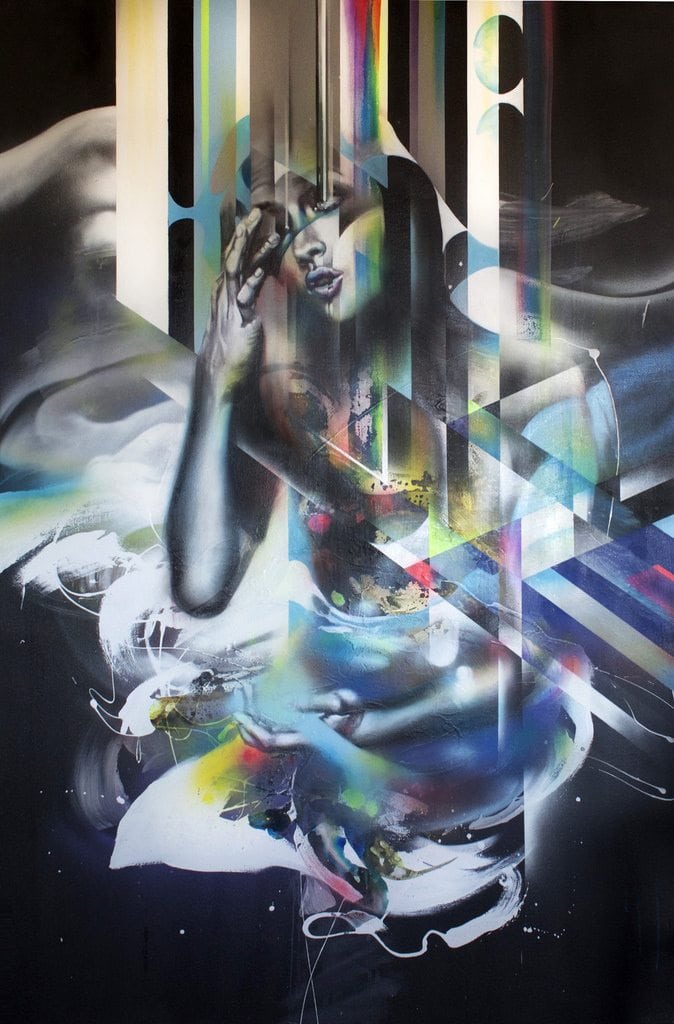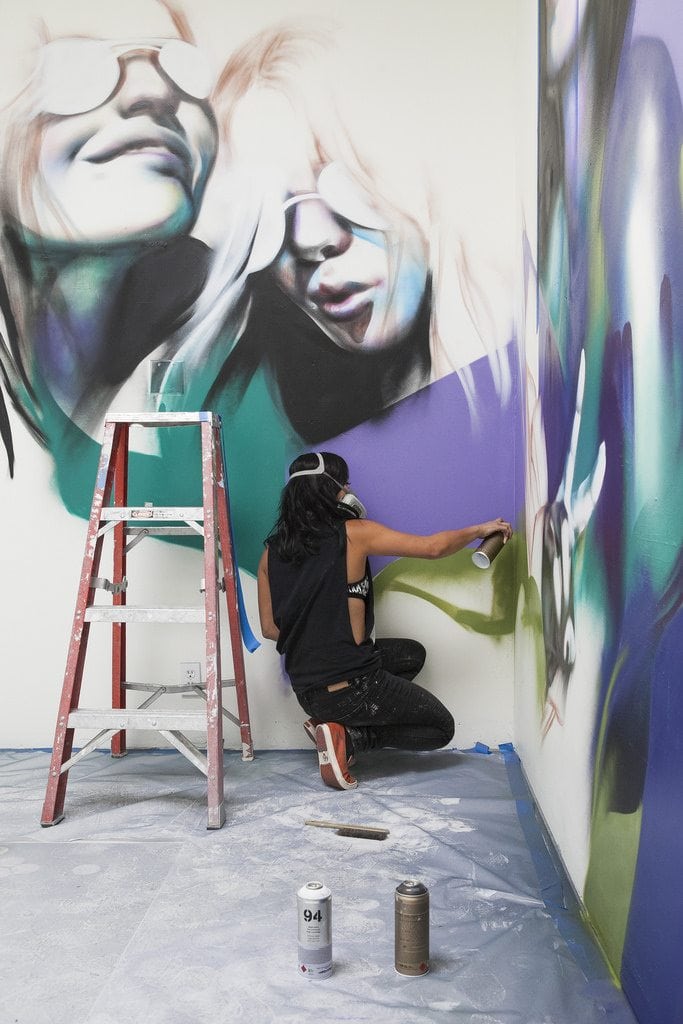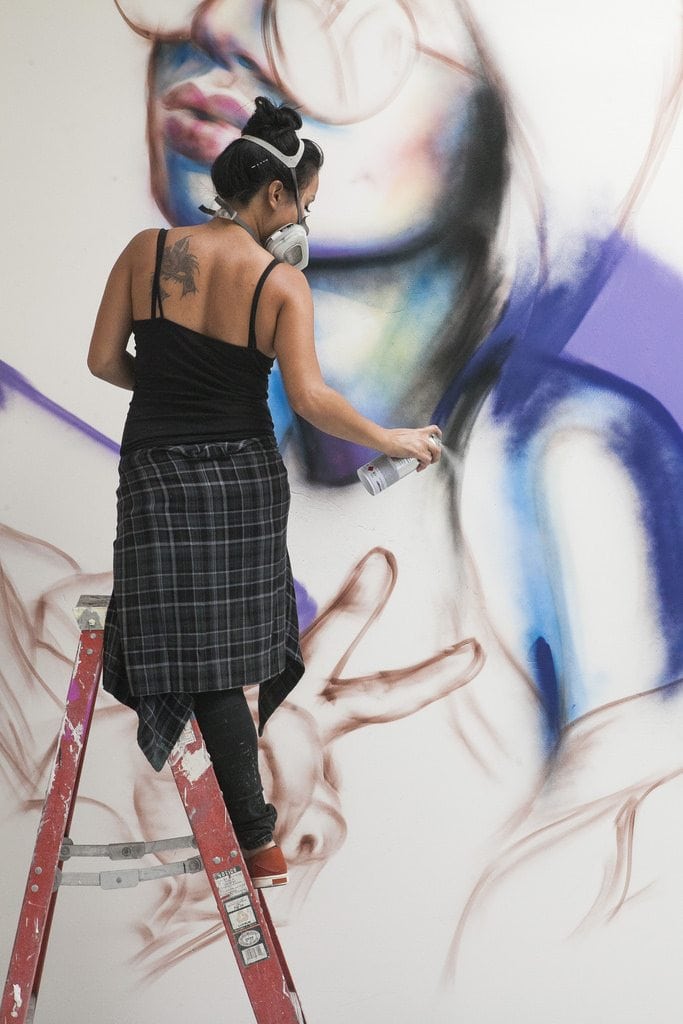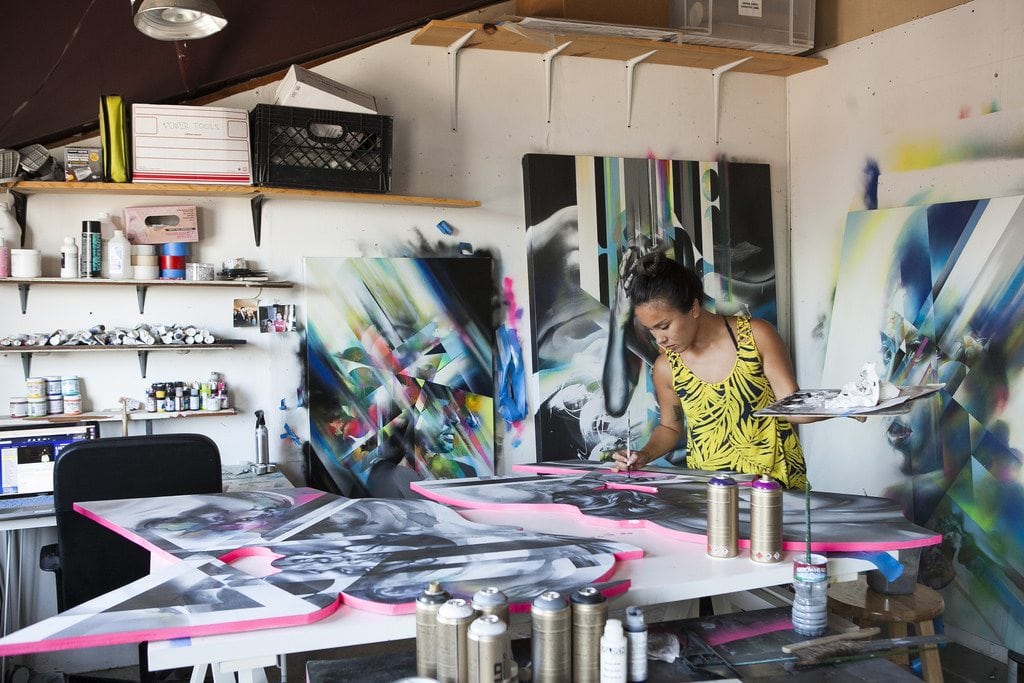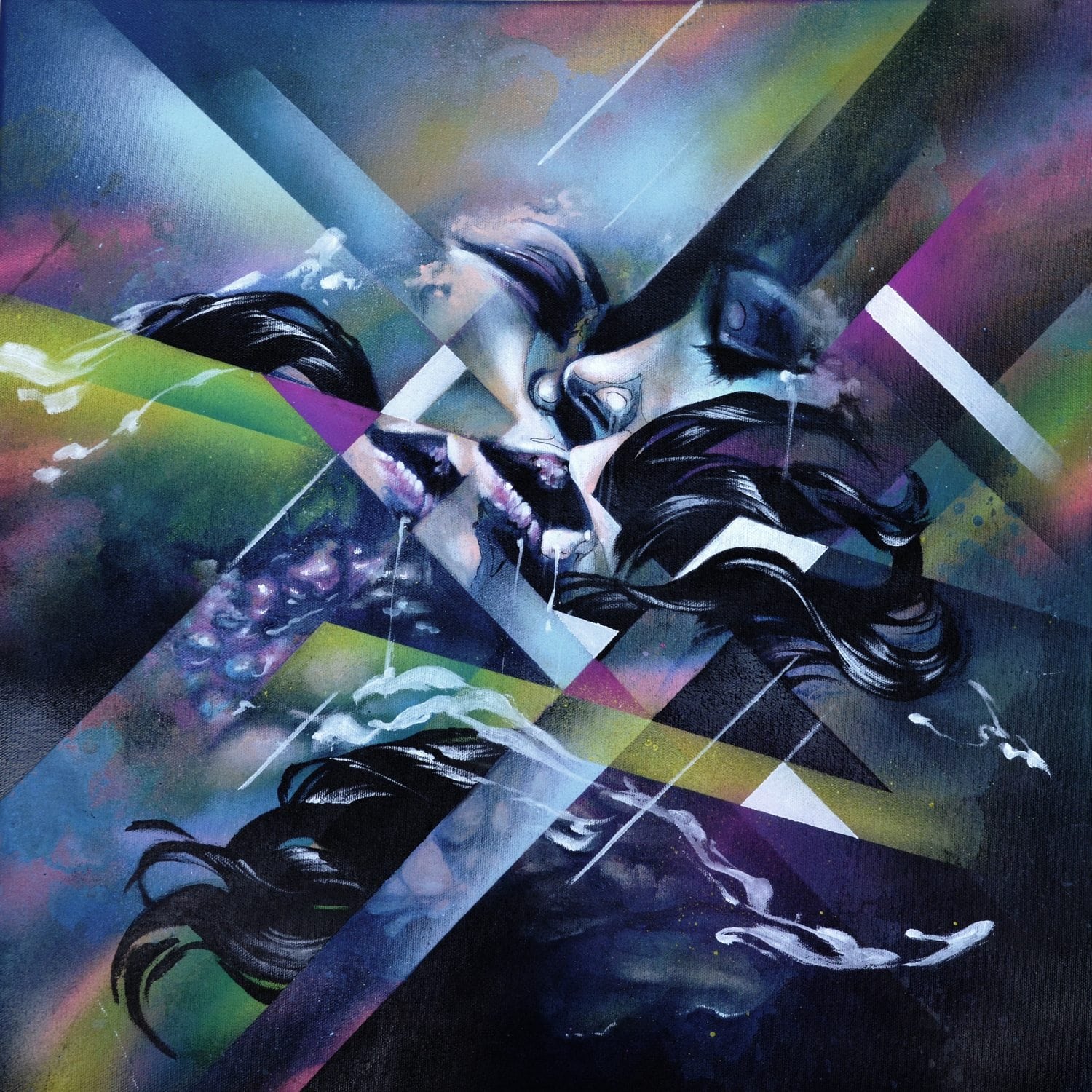 Photos courtesy of Hueman's Portfolio and Hi-Fructose Magazine