Glorious and perfectly located outside the patio of the newly opened Cobra Bar in Downtown Phoenix, collaborators El Mac and David Choe meet up again to create this Medusa inspired mural as their newest project.
There on grand opening night as everyone waited in line to step into the past and take turns playing the vintage games inside, right outside were the makings of something going up that immediately caught our attention. Still in the early stages were the center portrait and outlines the first time I saw it, but the makings of something nice were definitely coming through.
Completed and ready for photos, the blend of the two styles really do turn out very cohesive. The softness of the spray-painted portrait in the middle is a simple reminder of the beauty Medusa was supposed to have possessed, but by the more abstract graffiti art tempting to the snakes replacing her hair, I think the picture reaches its mark. Although I would've have liked to see an actual snake head show itself to add to the madness of cobra bodies slithering around, but I guess it does give the center a bit more distinction to the contrast of ideas. What do you think?
If you haven't already, make a stop by the Cobra Bar and check out the mural for yourself…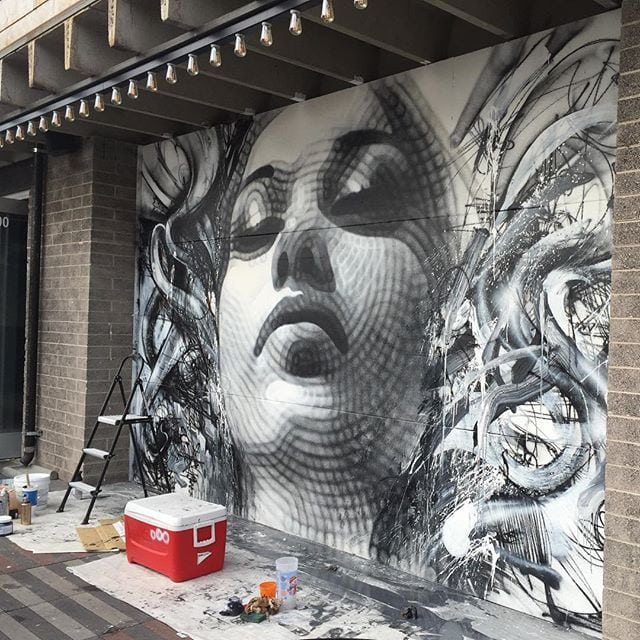 @elchalinosanchez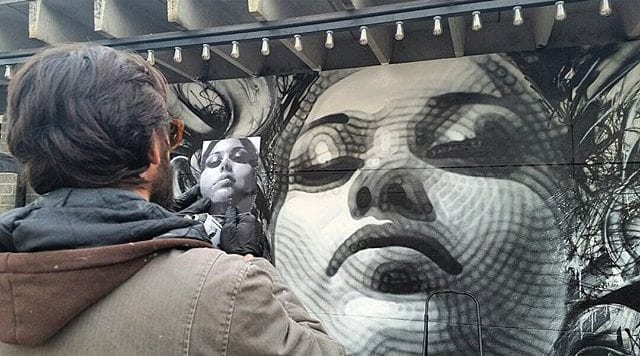 @phx_graffiti_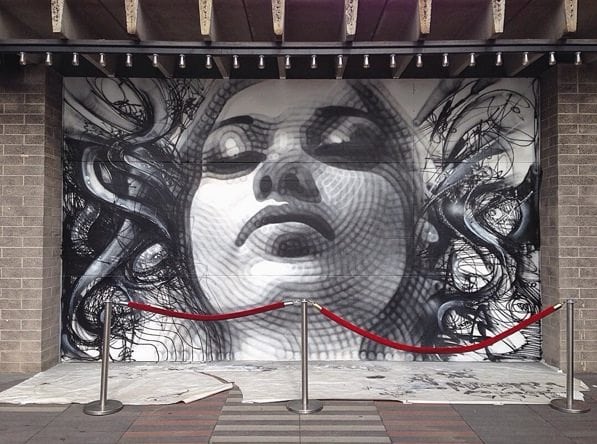 @arousedheart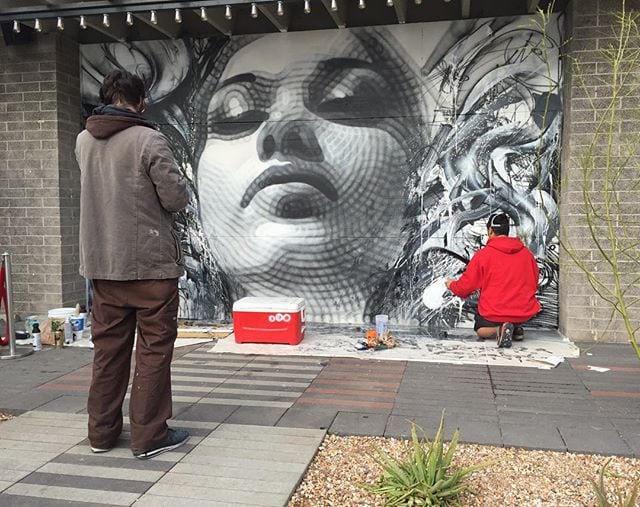 @elchalinosanchez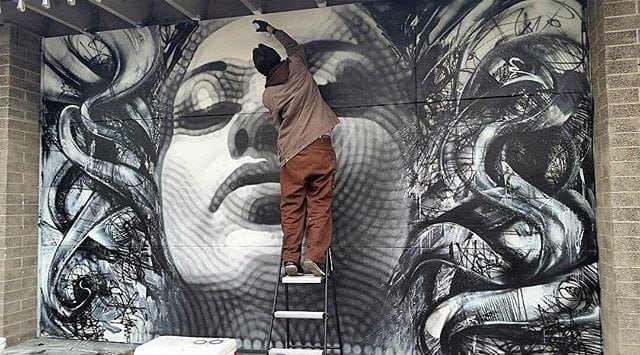 @phx_graffiti_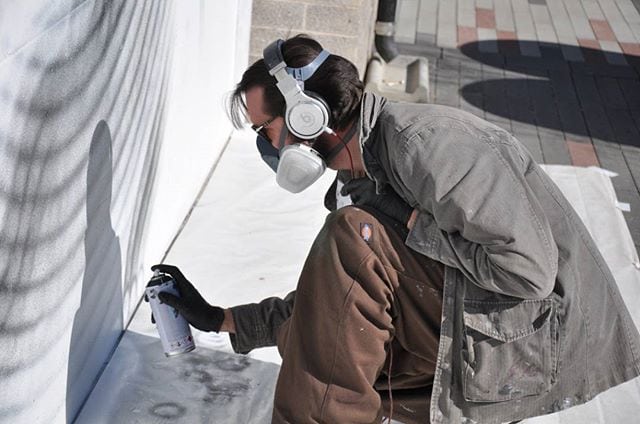 @wayne_michael_reich_art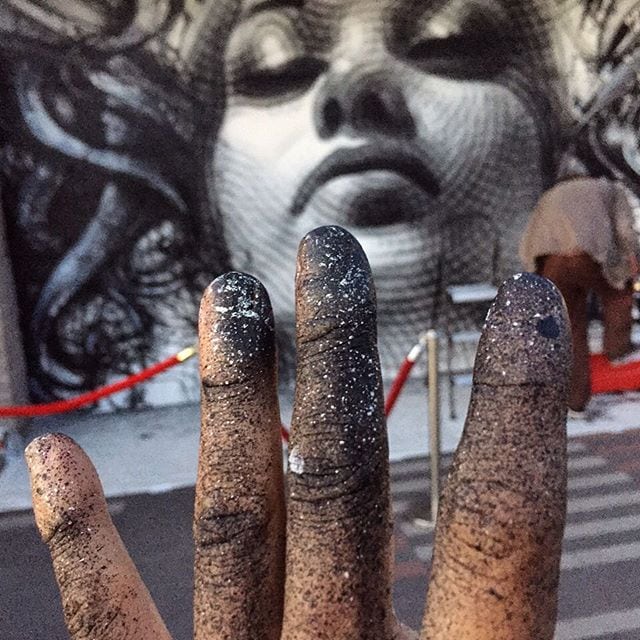 @davidchoe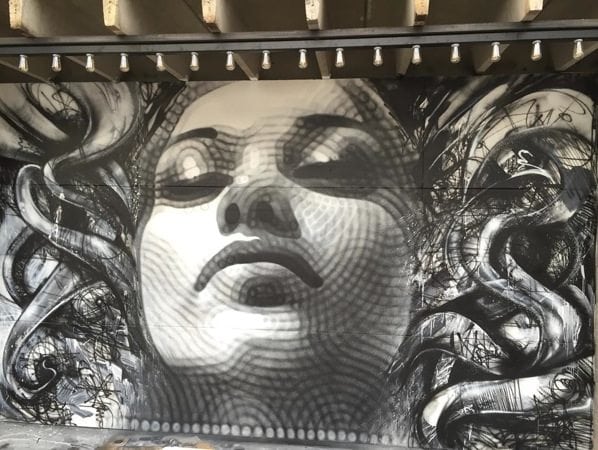 @upperplayground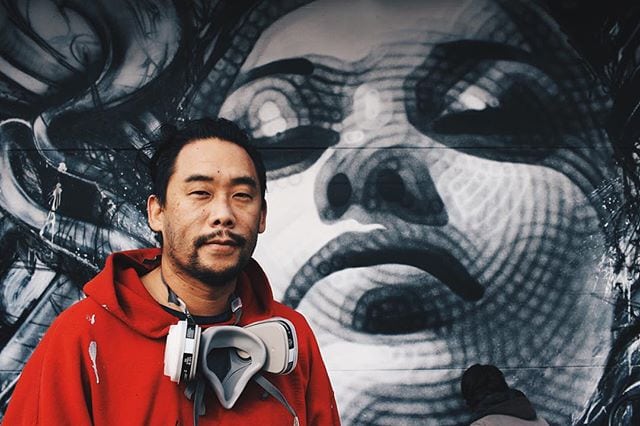 @ektorlouise
Photos Courtesy of associated mention name