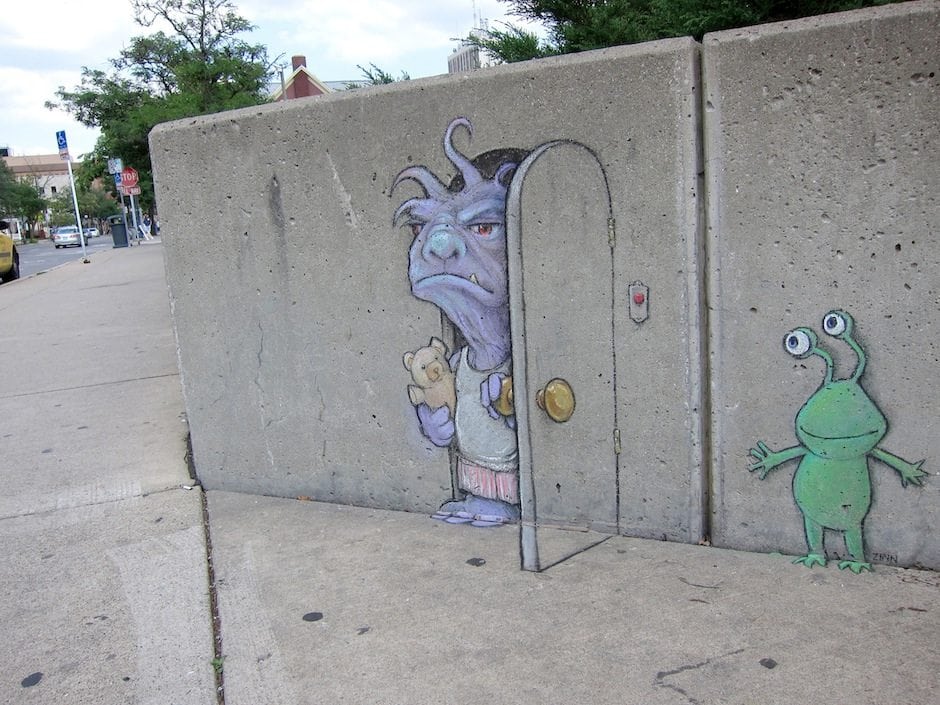 Featured Artist Friday: David Zinn's Chalk and Charcoal Characters
Since 2001, artist and illustrator David Zinn has cruised the streets of Ann Arbor, Michigan, creating these funny yet temporary cartoon characters with nothing but chalk and charcoal. Improvising each piece to its spot and making use of found objects, street fixtures, and stair-steps to create trompe l'oeil illusions, these little monsters are eye-catching.
With characters straight out of a kids book, each piece takes on its own life. The street rats conquering things we consider small. The fish swimming in the cement. The alien hanging out with the alligator. They all have a childish charm that illustrates how even something small can overcome something big.
Enjoy!
B.
 All photos courtesy the artist here. (via Street Art Utopia and This is Colossal)