Draping the walls of the popular gallery and creative space MonOrchid in Downtown Phoenix, Chris Maker takes this opportunity to display his collection of work that's taken him exactly 10 years to piece together. The once architect turned artist, has a lot to say about the style and the shapes he places together build his architecture and design-inspired artwork.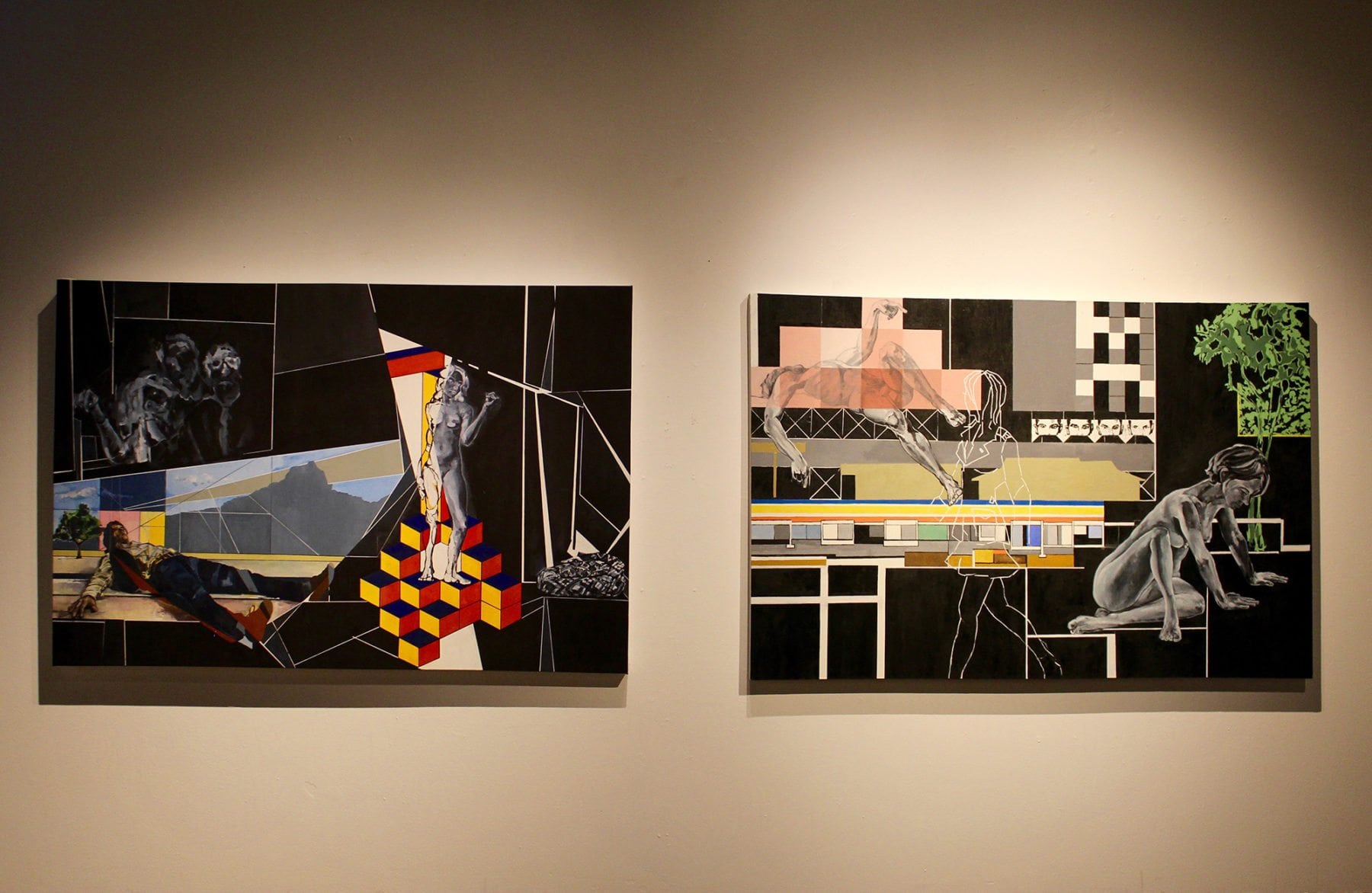 Formally trained at the Frank Lloyd Wright School of Architecture to gain his Masters Degree, that was only after his initial passion drive him to achieve a Bachelors of Fine Arts in Minnesota. Leaking inspiration that comes from his past, the exploration of space and dimension is what's most noticeable to me in his newest collection are artwork, People, Places, and State. Creating imaginary planes that hold subjects and integrate into one another, the blend of everything makes for an extremely unique style. A reflection on his examinations, observations, and thoughts he came to learn over the past 10 years, Maker likes to make the imaginary plane his artistic playground.
Playing with characters like Godzilla and Pac-Man and bringing them into our world, the concepts and ideas he can run with are endless. Showcasing before in galleries such as Eye Lounge, Frontal Lobe Gallery, and Mesa Contemporary Art Museum, I'm not the only one that's become a fan of his style.
Enjoy!