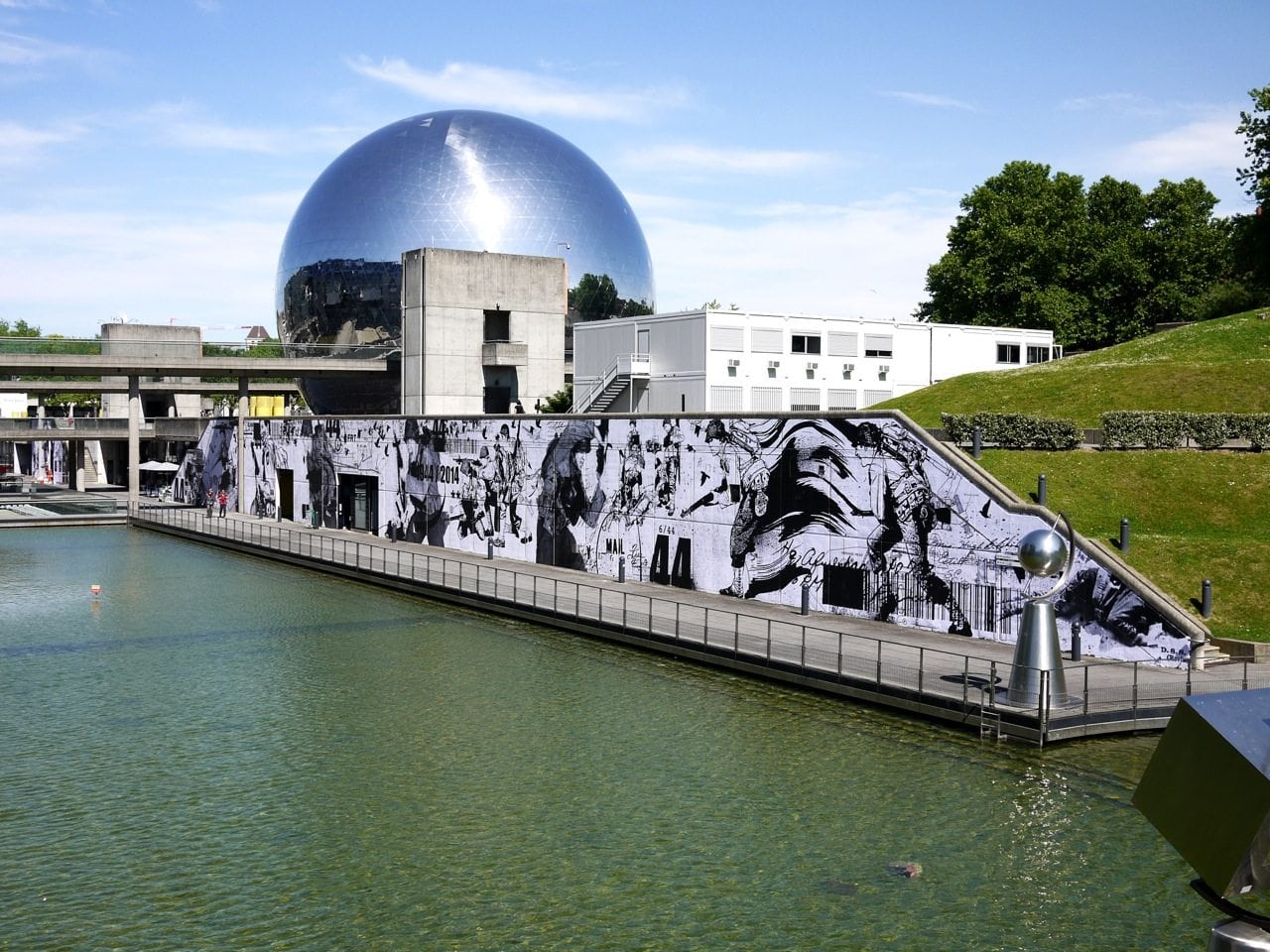 D-Day 70th Anniversary: WK Interact
Returning to his French roots in Paris, New-York based artist WK Interact is apparently back at it with another boss-like composition mural for D-Day and its 70th Anniversary. Located at the La Geode in Villette Paris, this gigantic piece measures at 374 x 21 feet (or 114 x 6.5 meters if you roll like that) and easily a must see if you're in Paris for the summer. Featuring an intense compilation of soldiers from the historic invasion, this is definitely one for the books of WK.
This is my first time seeing anything of WK's, but easily say I'm dig his style. Good job man.
B.