Exciting. Unique. Beneficial. Polished. Fierce. All of these terms can easily describe the Brave Wings Fashion Show that happened this past Saturday at the W Hotel in Scottsdale, Arizona.
Coming around for the 3rd time and hosted by Joey Boy and Lady La from radio station 101.5, Brave Wings is an annual fashion show looking to support and benefit a local charity through the platform the designers and producers know best; Fashion. Coordinated by designers Jenesis Laforcarde and Mabel Cortez, the attention and energy felt in the room for this show was contagious. From walking into the popular Shop Villa, to sitting along side the runway, Brave Wings was not only an sincerely positive showing, but an operation that went smooth as well…
Recognizing the proud ladies from Singleton Moms, it was a great cause to support. The work they do with nurturing single parents battling cancer and mentoring their children to endure the times is impactful and truly resonates with the people involved. Even helping women with the day-to-day needs of the entire family, they take pride in providing the help that no one sees, but everyone feels.
Now on to the show…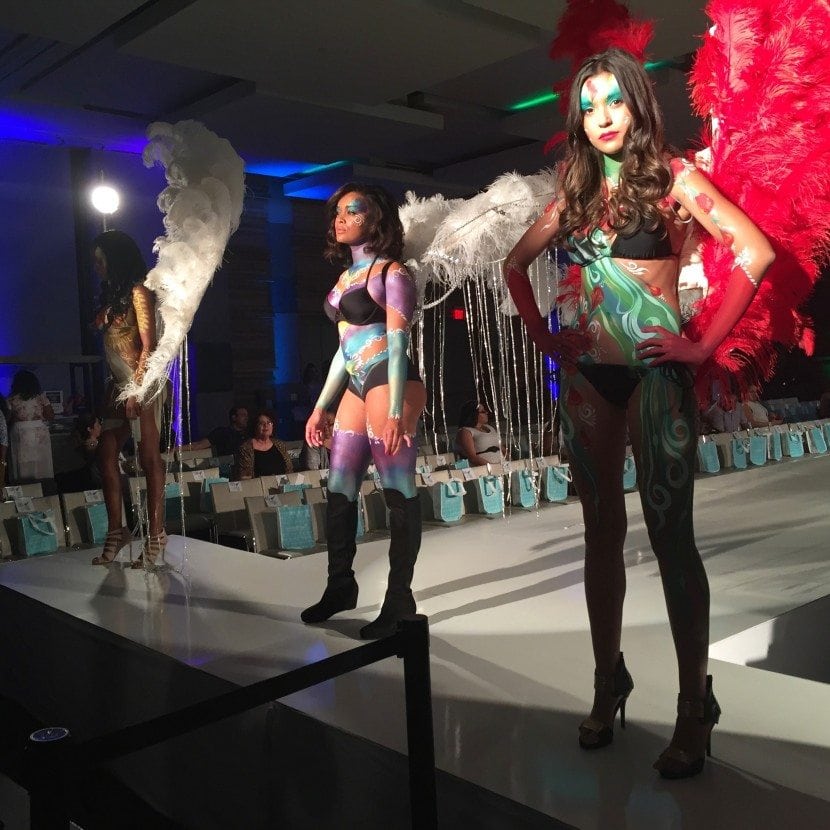 ---
Woman's Touch Apparel / Designer: Jenesis Laforcarde
If anybody knows how to open a fashion show with flair and excitement, that would be Jenesis Laforcarde. With fierce style and dominating character, she gave everyone something to look at. From the colorful and african inspired collection, to the models giving each other some attitude as they passed one another. A collection, confident like the women wearing it, definitely made a lot of noise and was one of my two favorites.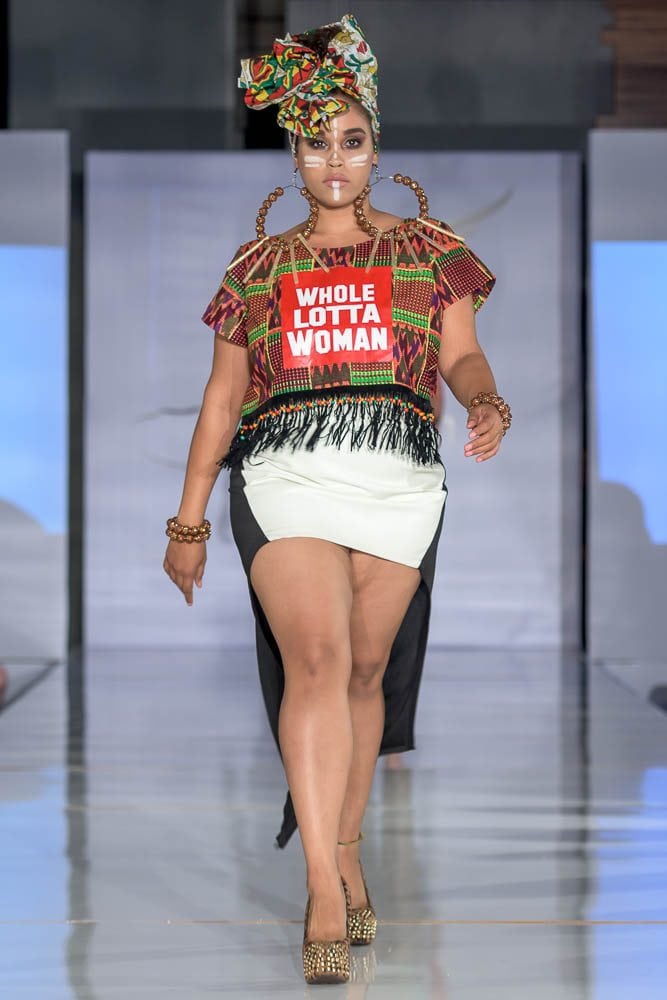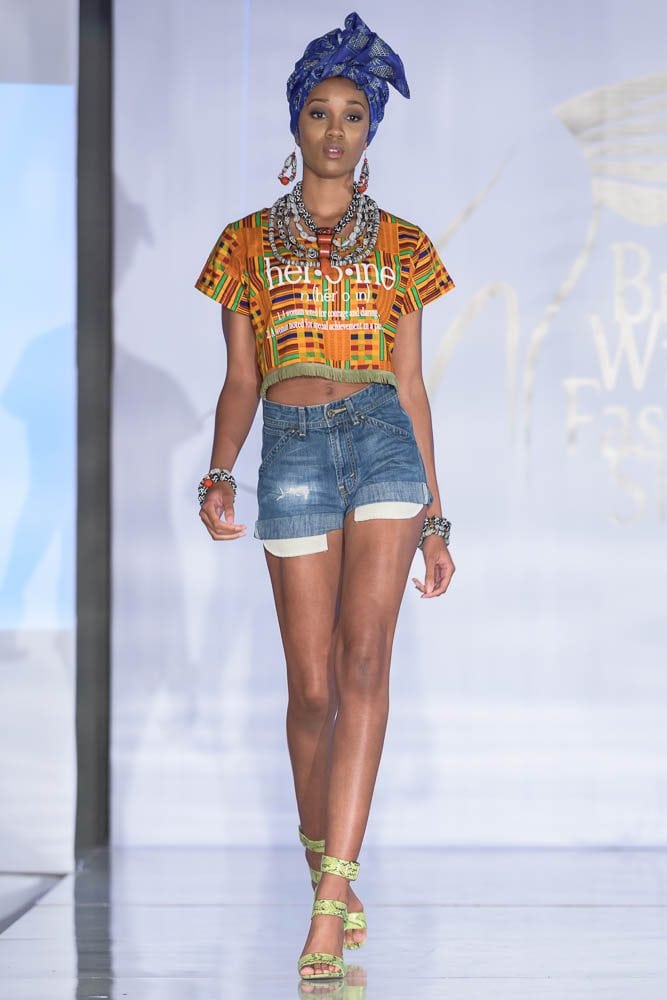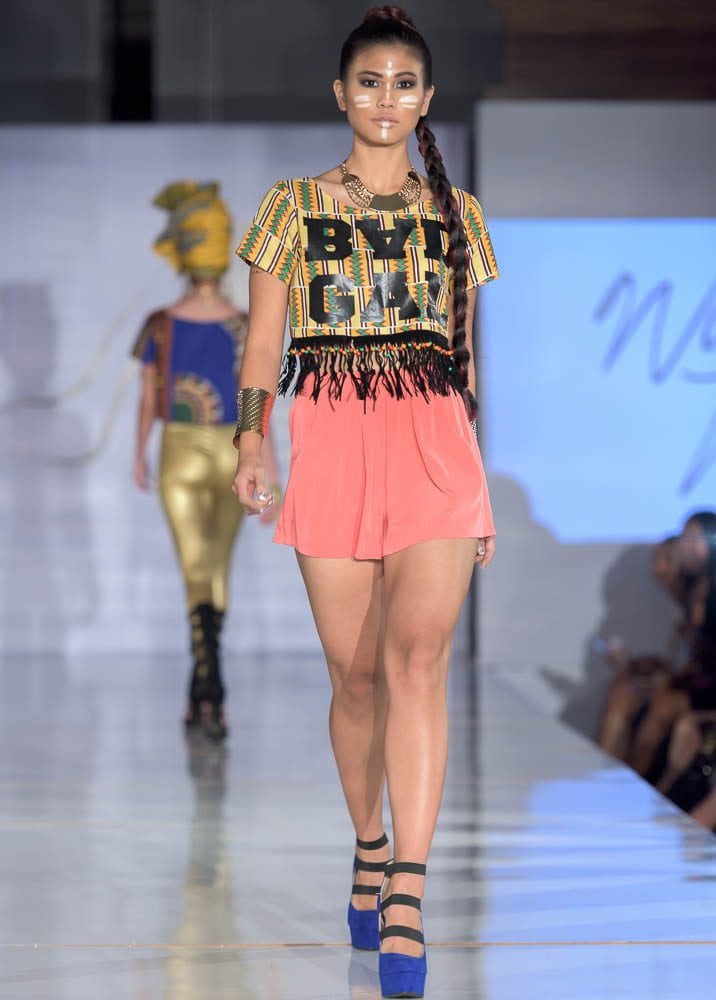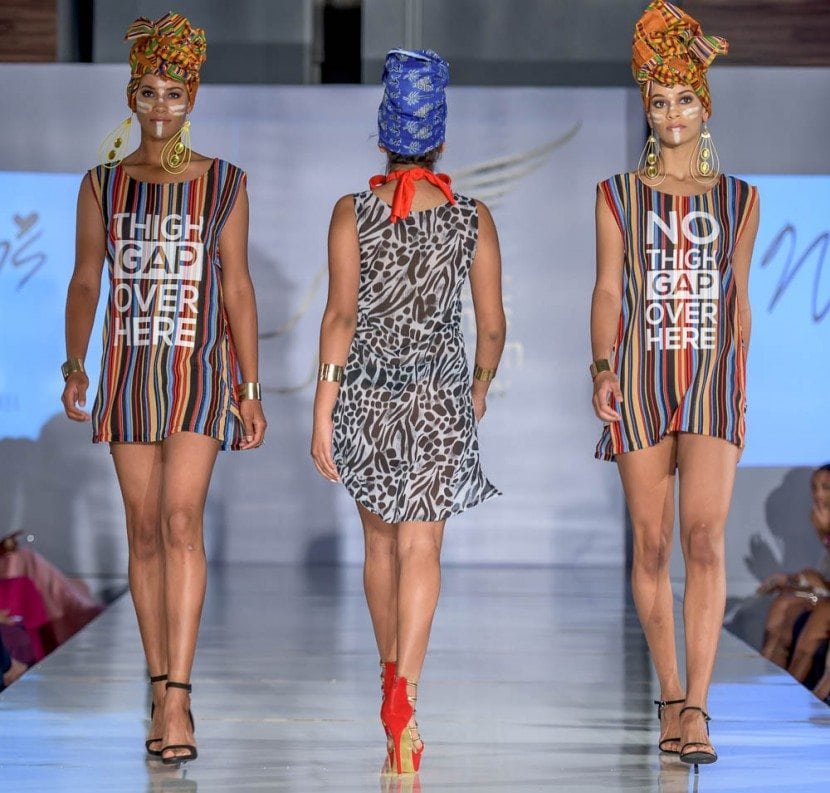 Custom Kreations Boutique / Owner: Mario Gregory
A boutique and beauty bar that sells woman clothes, Custom Kreations might have had a nice and simple collection for the runway, but the variety was pretty low. The style was definitely wearable right off the runway, but that was main thing worth noticing. Available at their various locations, they still have a lot to offer so make sure to check out what they have.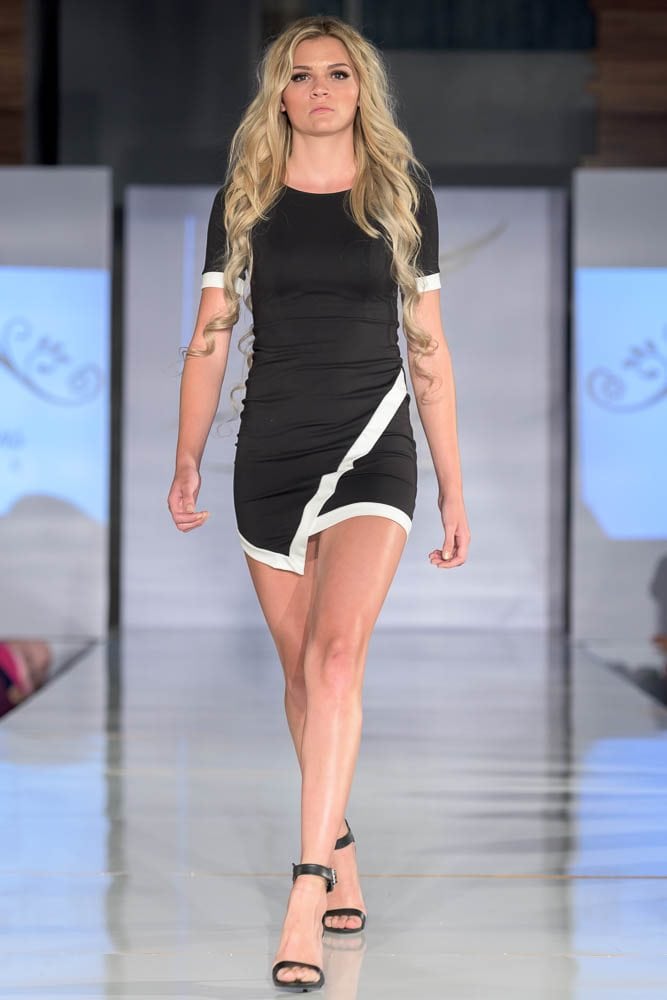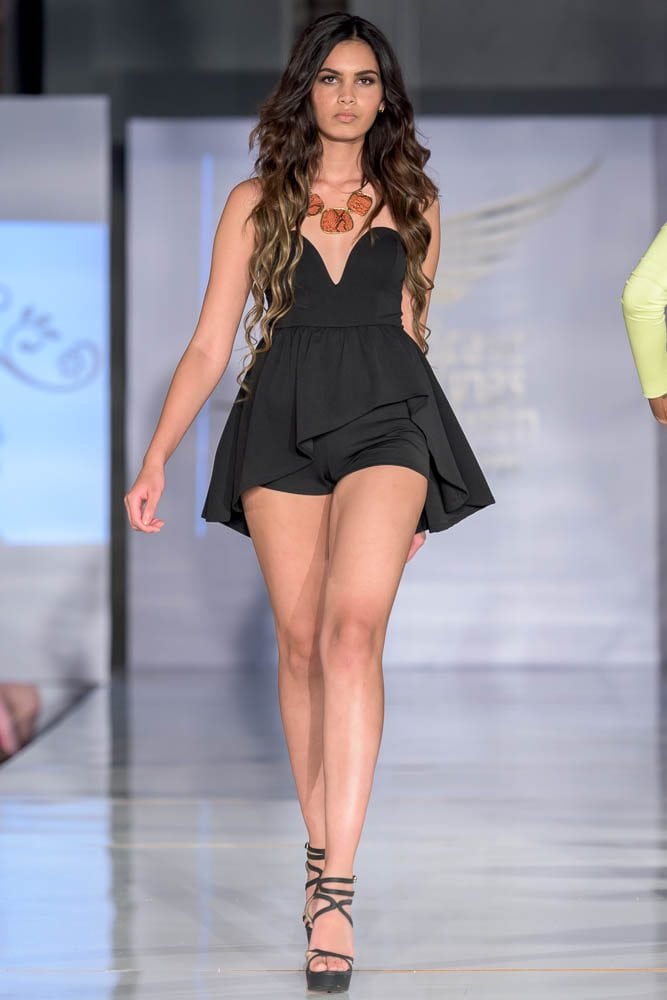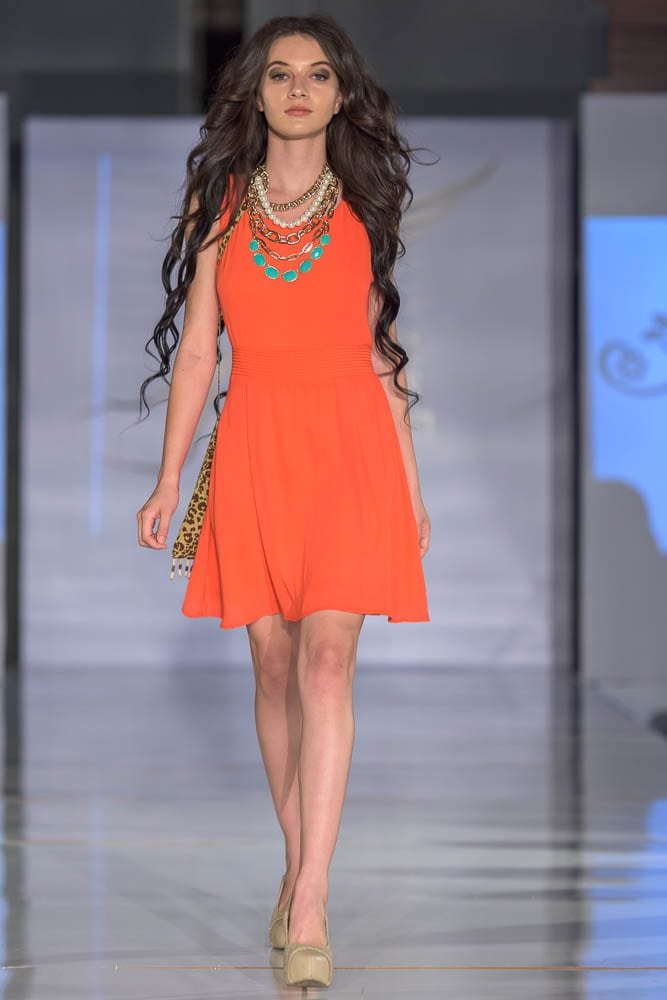 Kay's Lamar / Designer: Kari Edwards
An intimate and form-fitting collection, it was clear to notice the direction of Kay's Lamar by the time her show was done. Open, light, and affectionate are the terms that easily come to mind. Even though the lace was nicely cut and the designs had elegance, I wouldn't describe them "futuristic chic" like the designer would. Just more polished and dignified.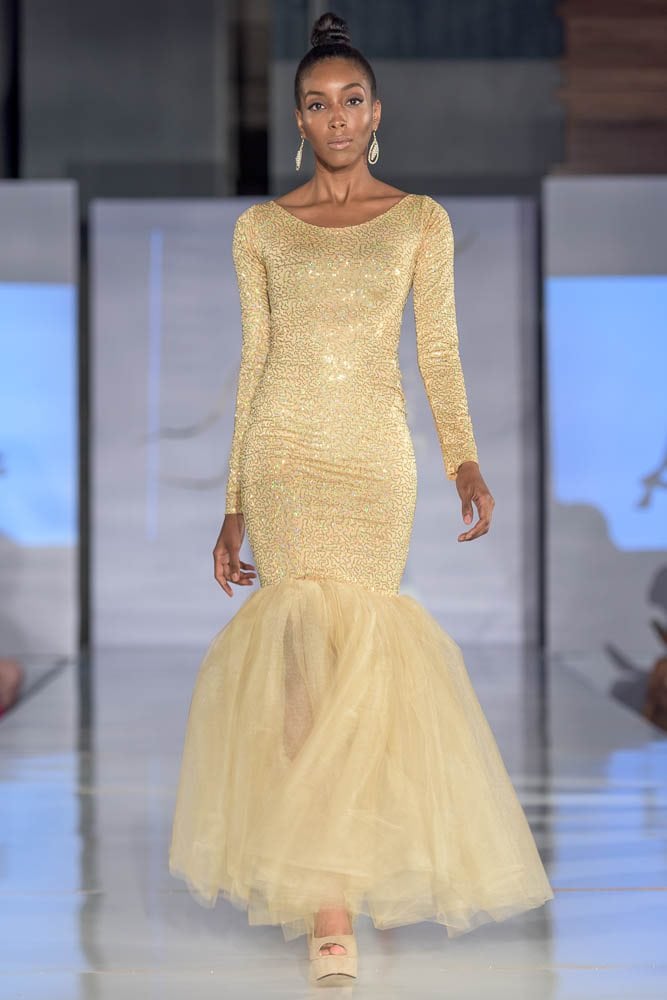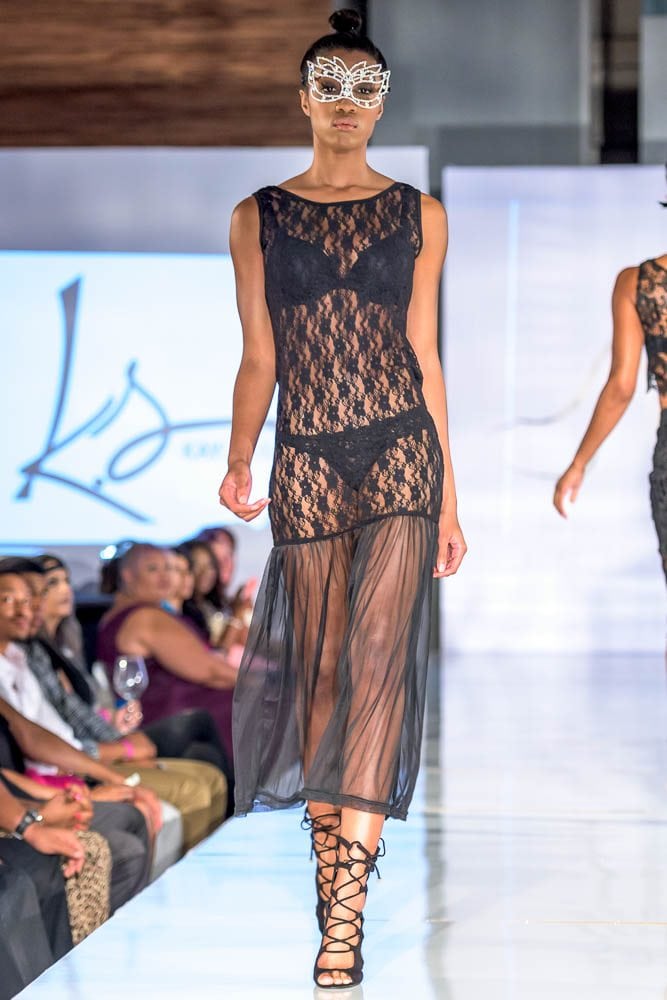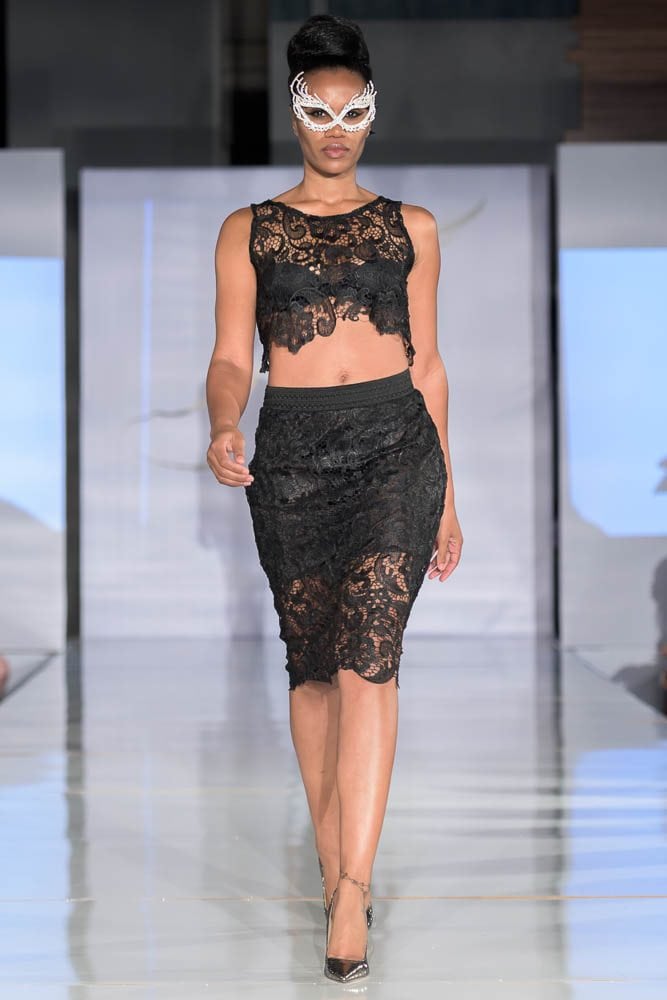 Mabella Chic /  Designer: Mabel Cortez
A smooth and very natural collection, Mabella Chic most definitely has a specific style and they truly stick to it. Quiet and restrained, the designs were clean and wearable right off the runway, but I would've liked to see more a bit more personality. Ideal for the more reserved woman, her pieces were perfect for the stylish, but composed.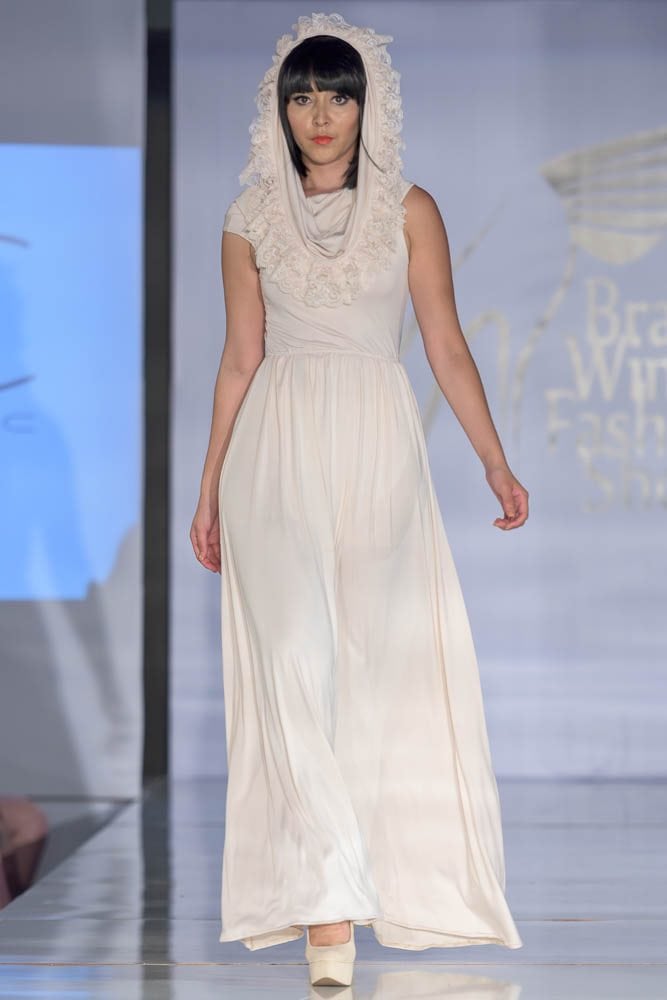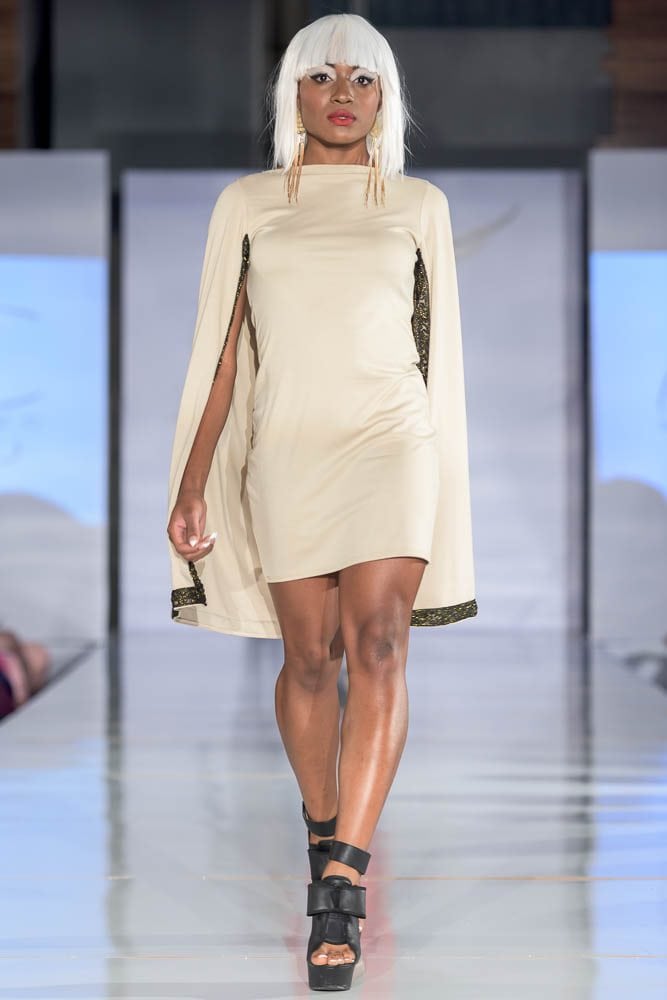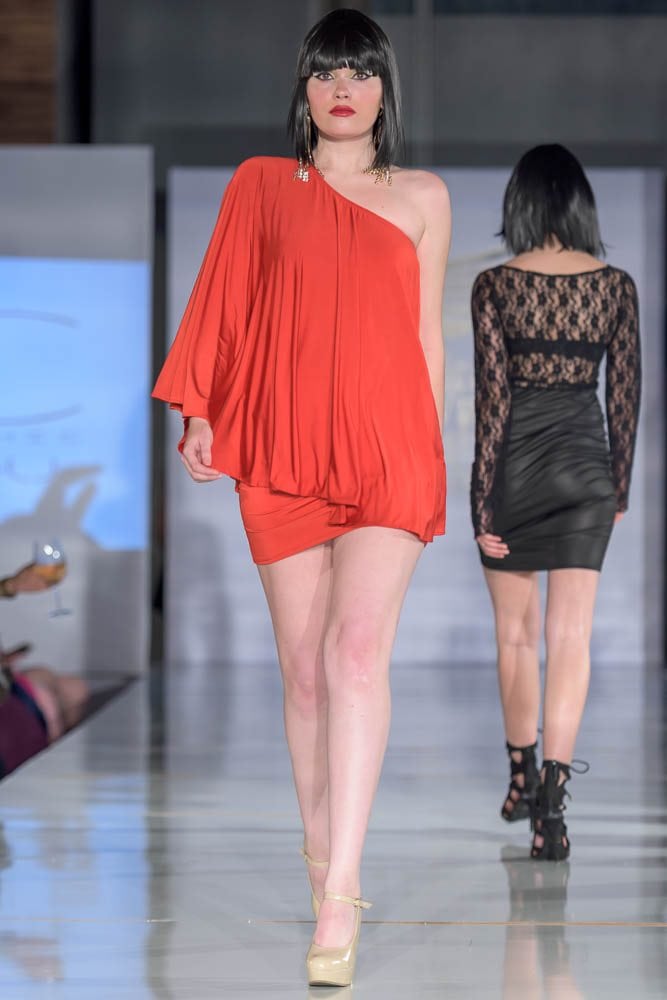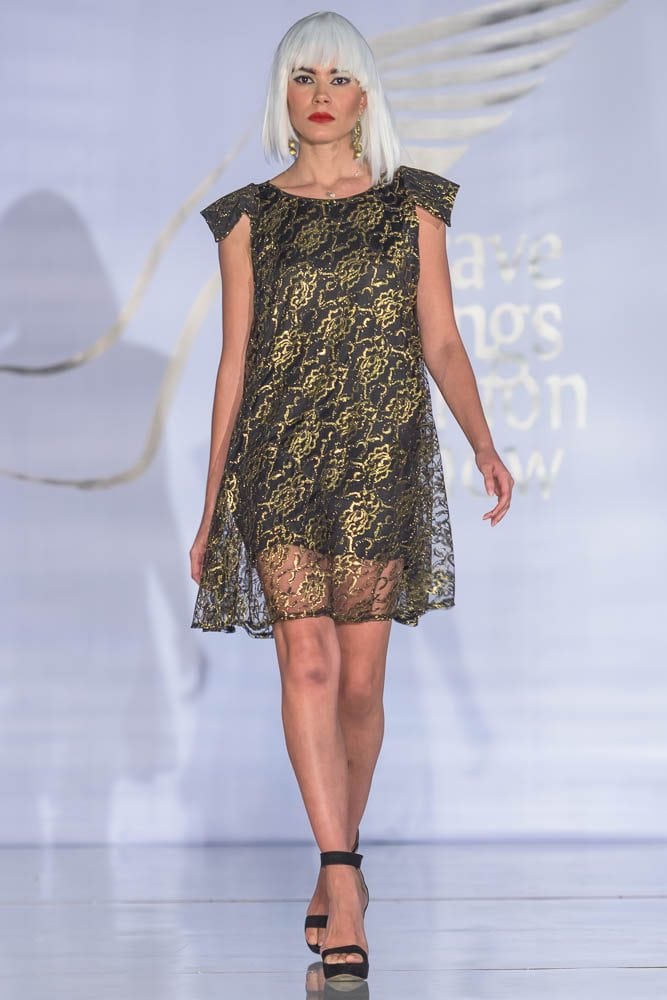 Nazila Couture / Designer: Nazila Sawhney
Wait. A couture line, based in Canada, designed by a scientist, and inspired by the women in India? A bit of a mixture right? But it actually does work. A more modern view of Indian style and culture, the patterns, the gradients, and the design were very well put together. Luxurious and imposing, these pieces were stand out and truly worth looking at. Definitely one of my top 2.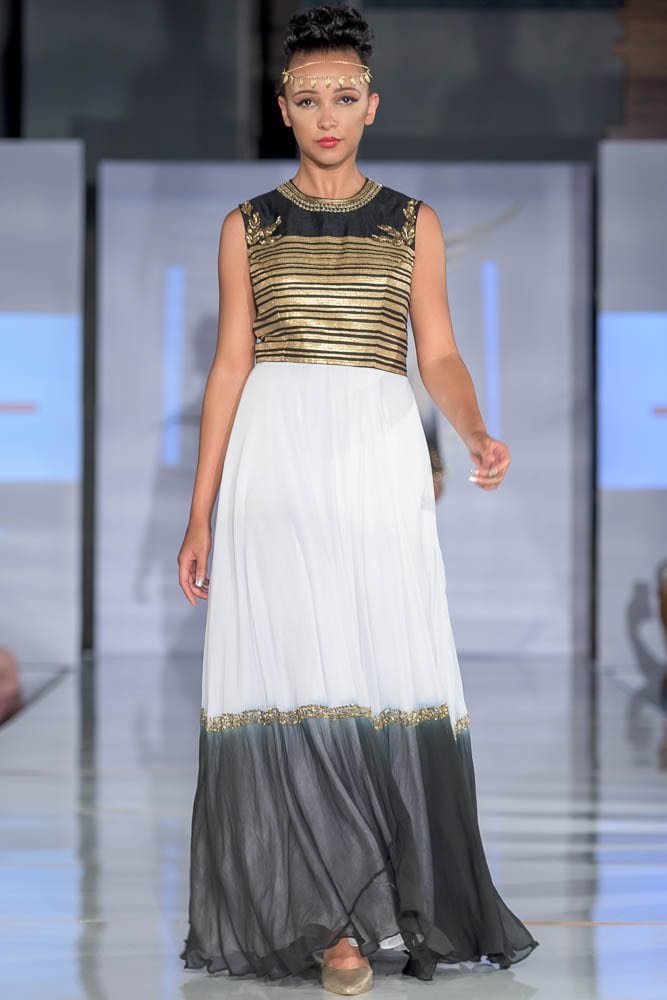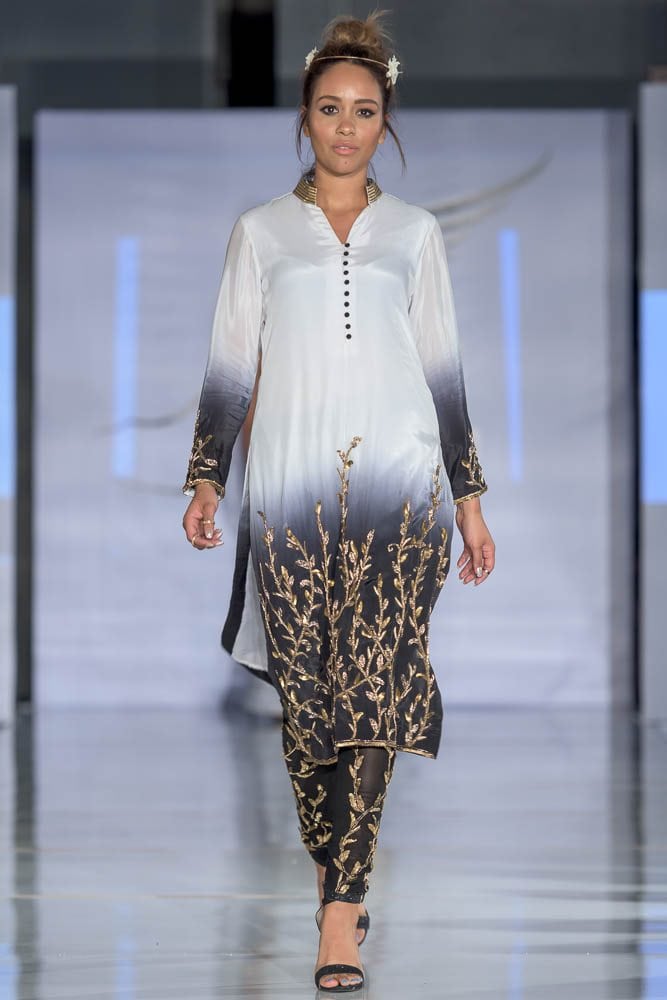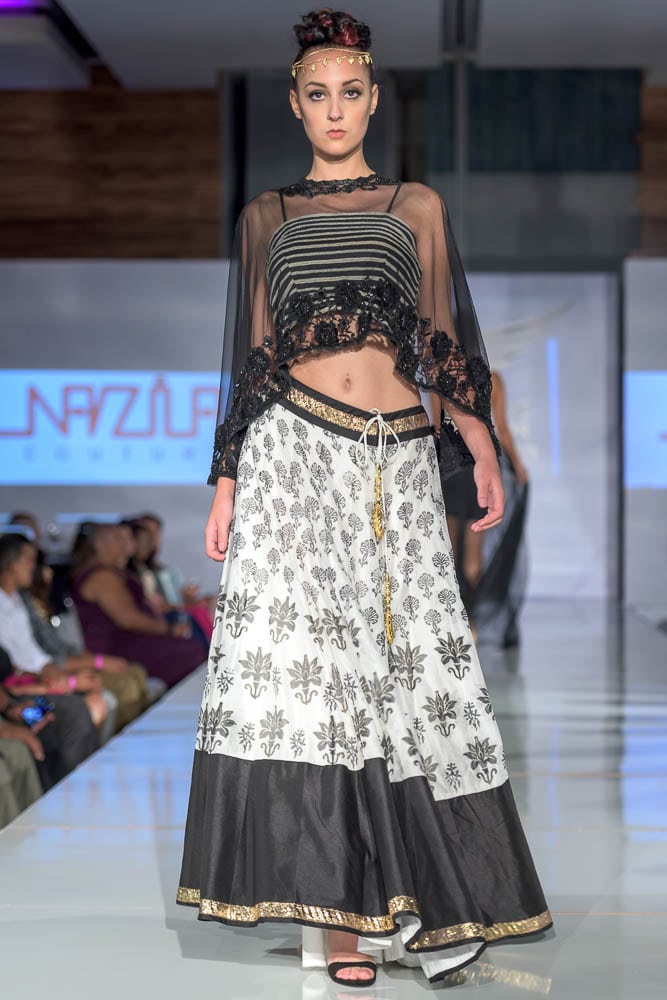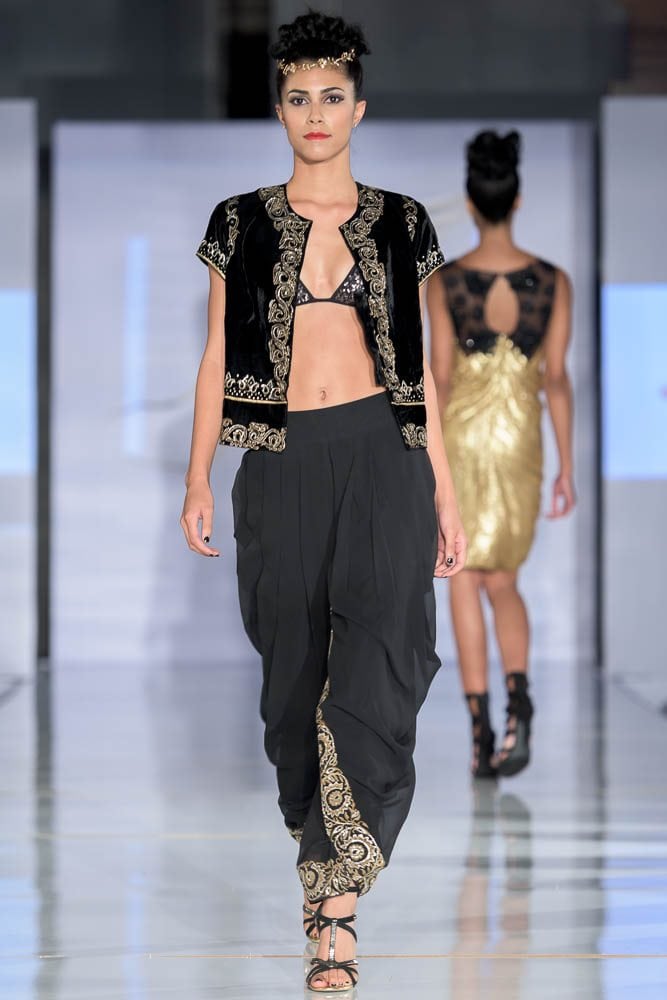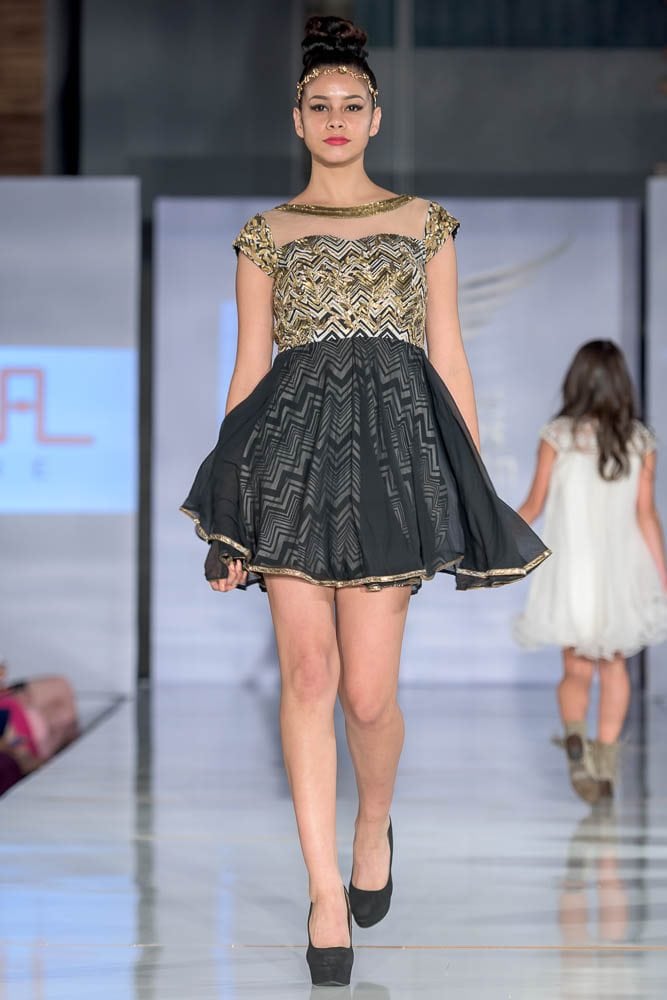 Luis Solis / Designer: Luis Solis
More costume than anything, Luis' sparkle could easily be seen from all around the room. His own jacket and captains hat, shining from top to bottom, I already knew what to expect of his line before the first outfit even hit the stage. Full of character and texture, his collection was clean-cut, patterned, boisterous, and entertaining all at once.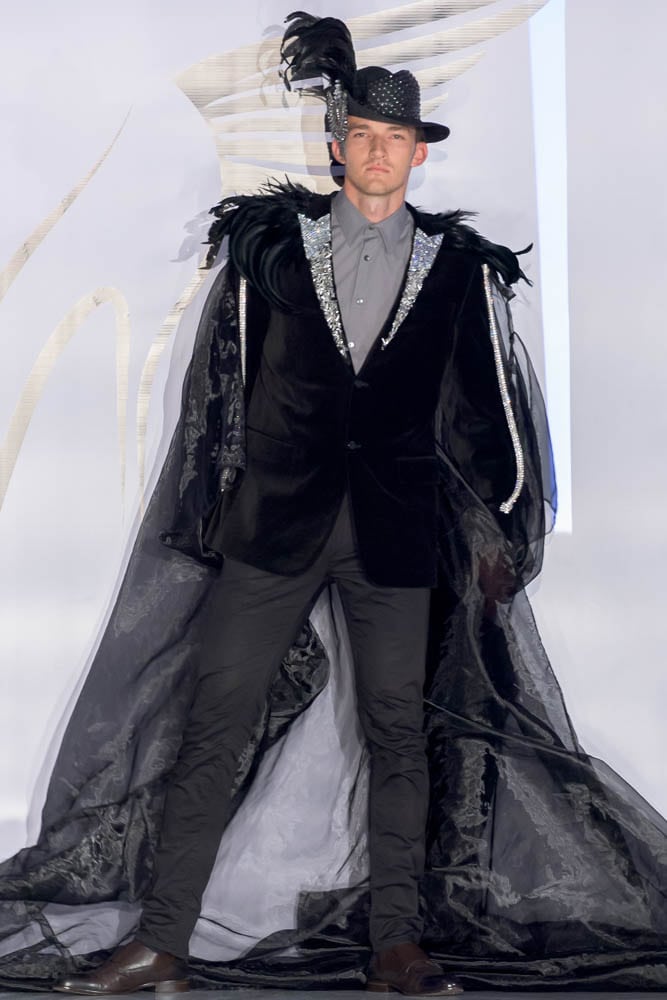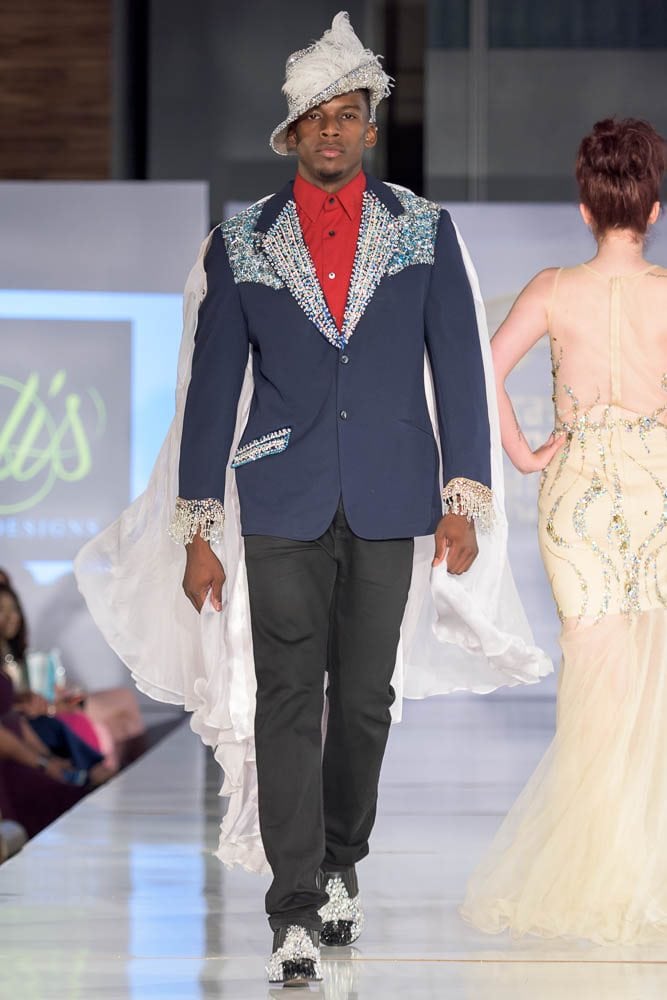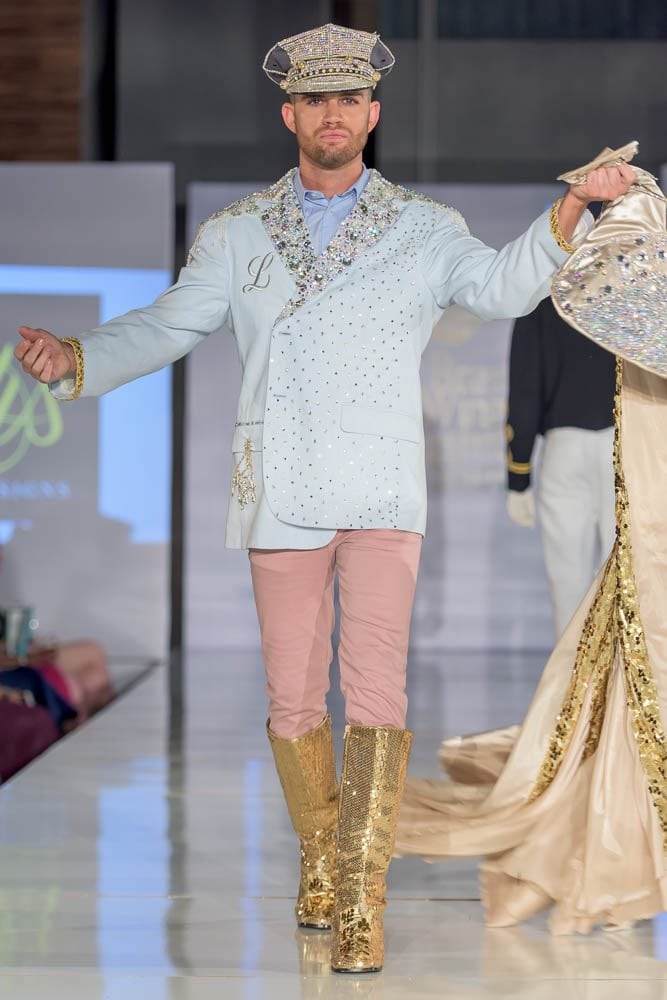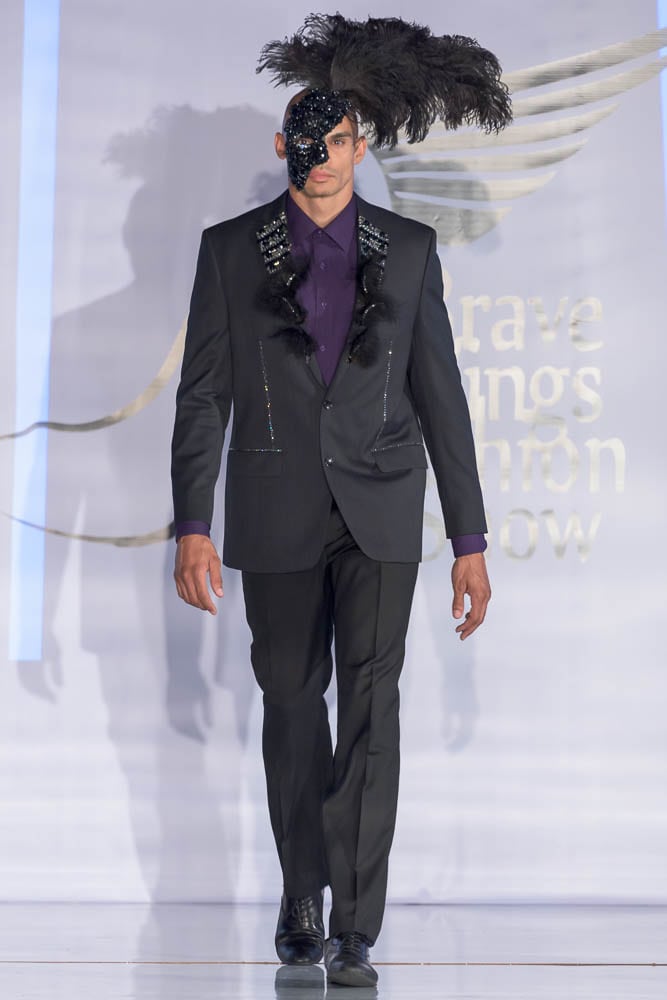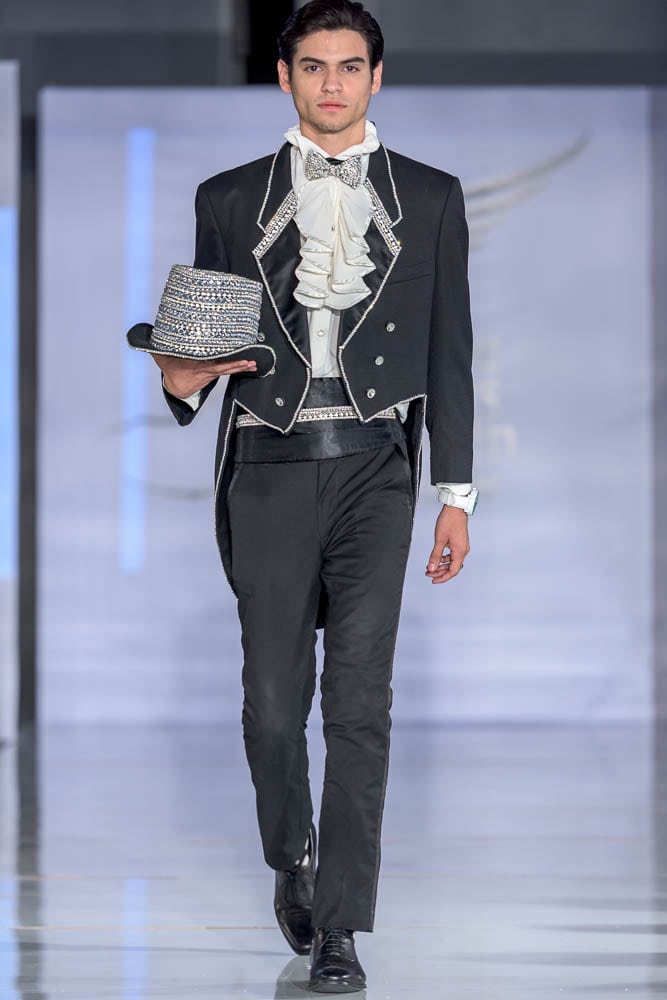 Laurel Symone / Designer: Laurel Symone
An elegant and simply chic line, Laurel may have had plenty of leather inspired looks, but I think her form-fitting dresses were her more stand out pieces. Meant and inspired for women to "show their value", Symone seems to be comfortable bridging the gap between a woman who is sexy yet lady-like.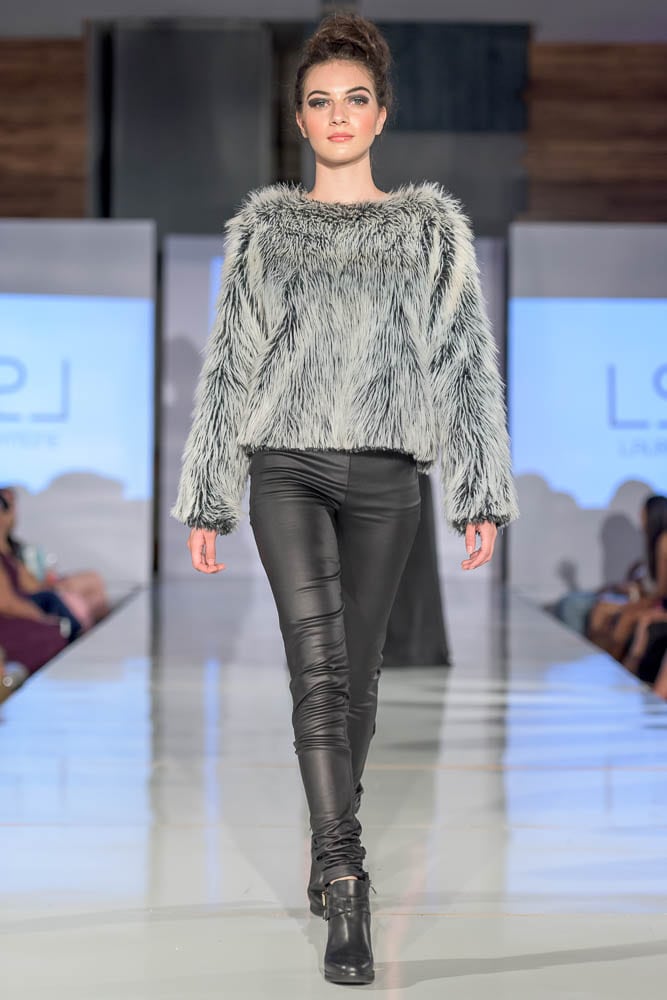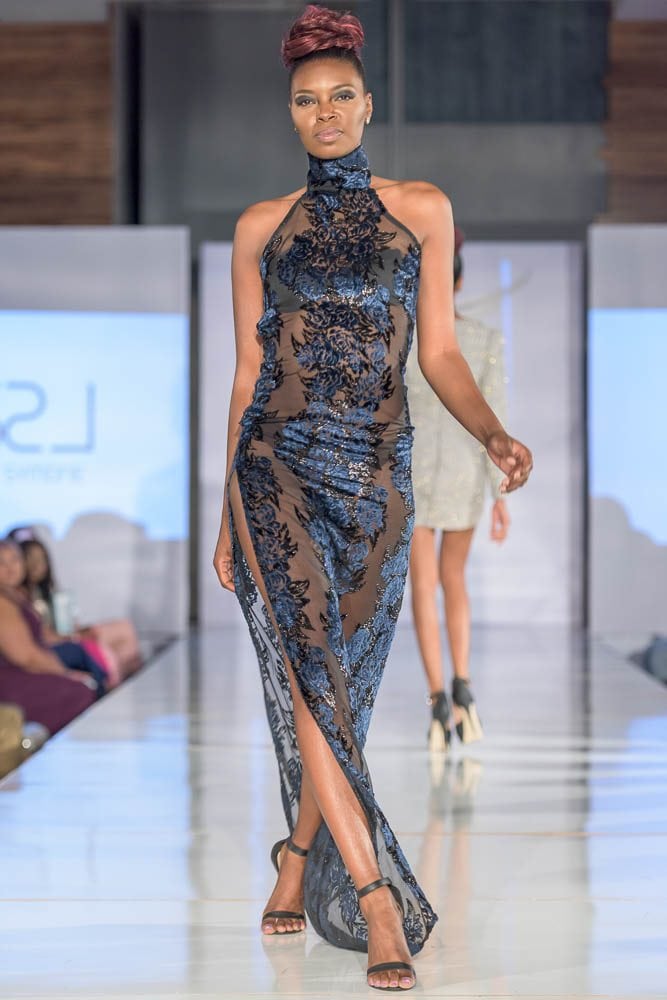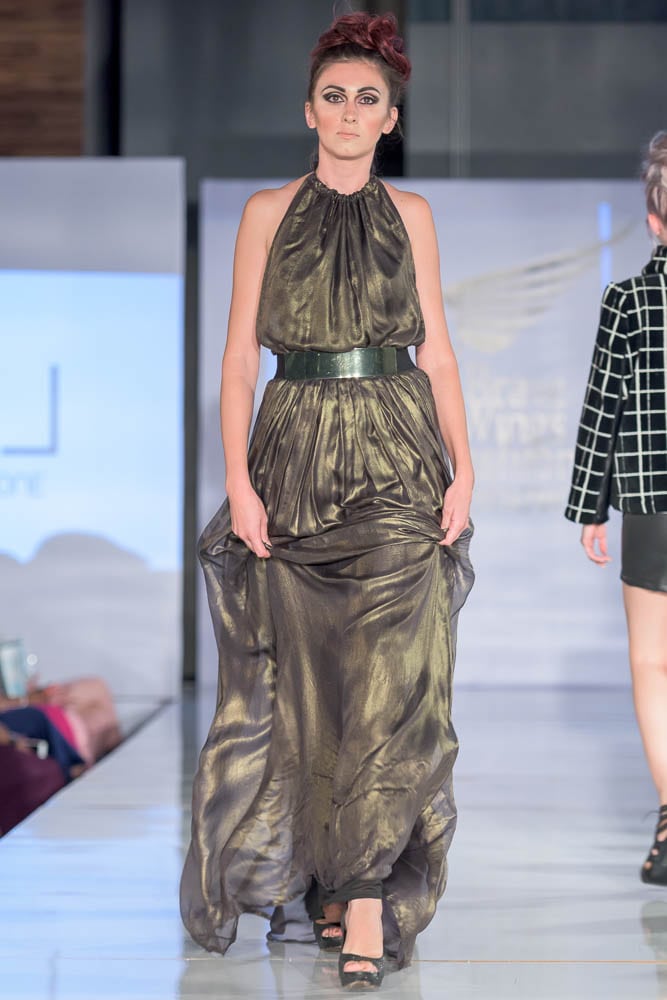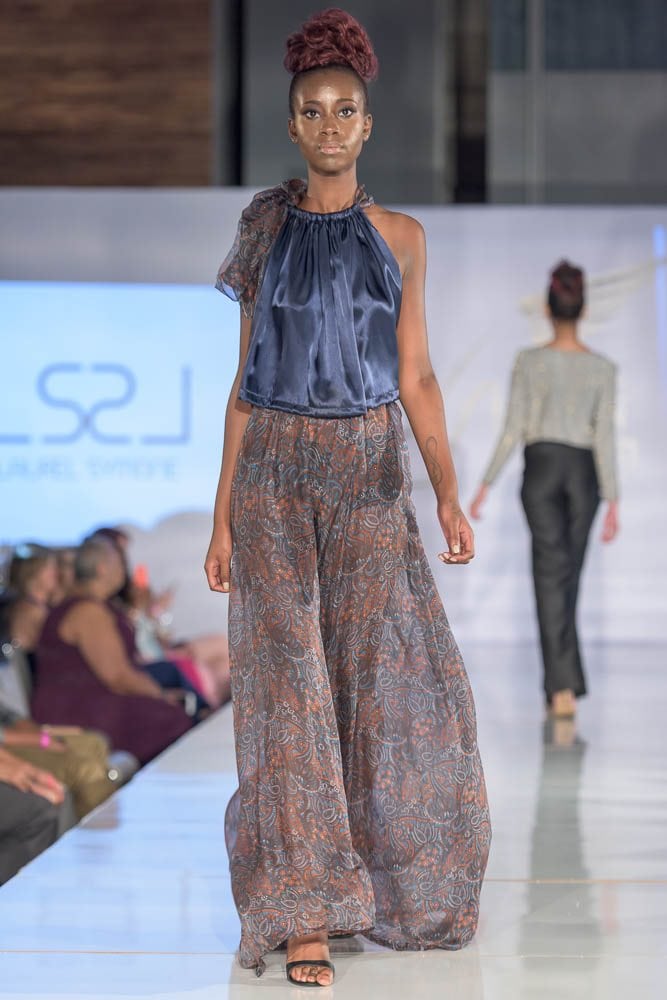 Photos Courtesy of James Almanza at Almanza Photography