Featured in MonOrchid Gallery in Downtown Phoenix for First Friday, 9 of the most prolific street artists/muralists from the city came together to put together a colorful and charismatic exhibit to showcase each of their specific and individual style.
Littered with familiar names from countless murals and artwork done around the city, Street Art PHX is a great reference guide to connecting all of the artists style with some of the artwork you might see coasting around the downtown streets. And even though 9 muralists might have been a bit crowded for the walls, 1-3 pieces from each artist did the job of providing a visual of they're art looks like.
Immediately recognizing JB Snyder's work from around the way, I definitely had a quick flashback to the work of Thomas Breeze Marcus from a past styleshoot I did on white denim back in the day. Also with the works of Such and Champ Styles and their "Chola Kitties", I'm glad I got the chance to see their style because I don't think I've ever seen an actual mural of theirs since their stuff is primary in the outskirts of Phoenix. But for me, I was completely captured by the styles of Jeff Slim and his work. Astonishing in size, texture, and definition, it was hard to turn away from what Mr. Slim had to show us.
A cool show to visit and check out, a big shout out to all the artists who displayed their style and help grow the art scene in Phoenix day by day: Tato Caraveo, Douglas Miles, Thomas Breeze Marcus, JB Snyder, Champ Style, Such Styles, Jeff Slim, Lalo Cota, and Andy Brown. Going on from April 3-27th and for Third Friday, make sure you stop by and check it out…
Enjoy!
B.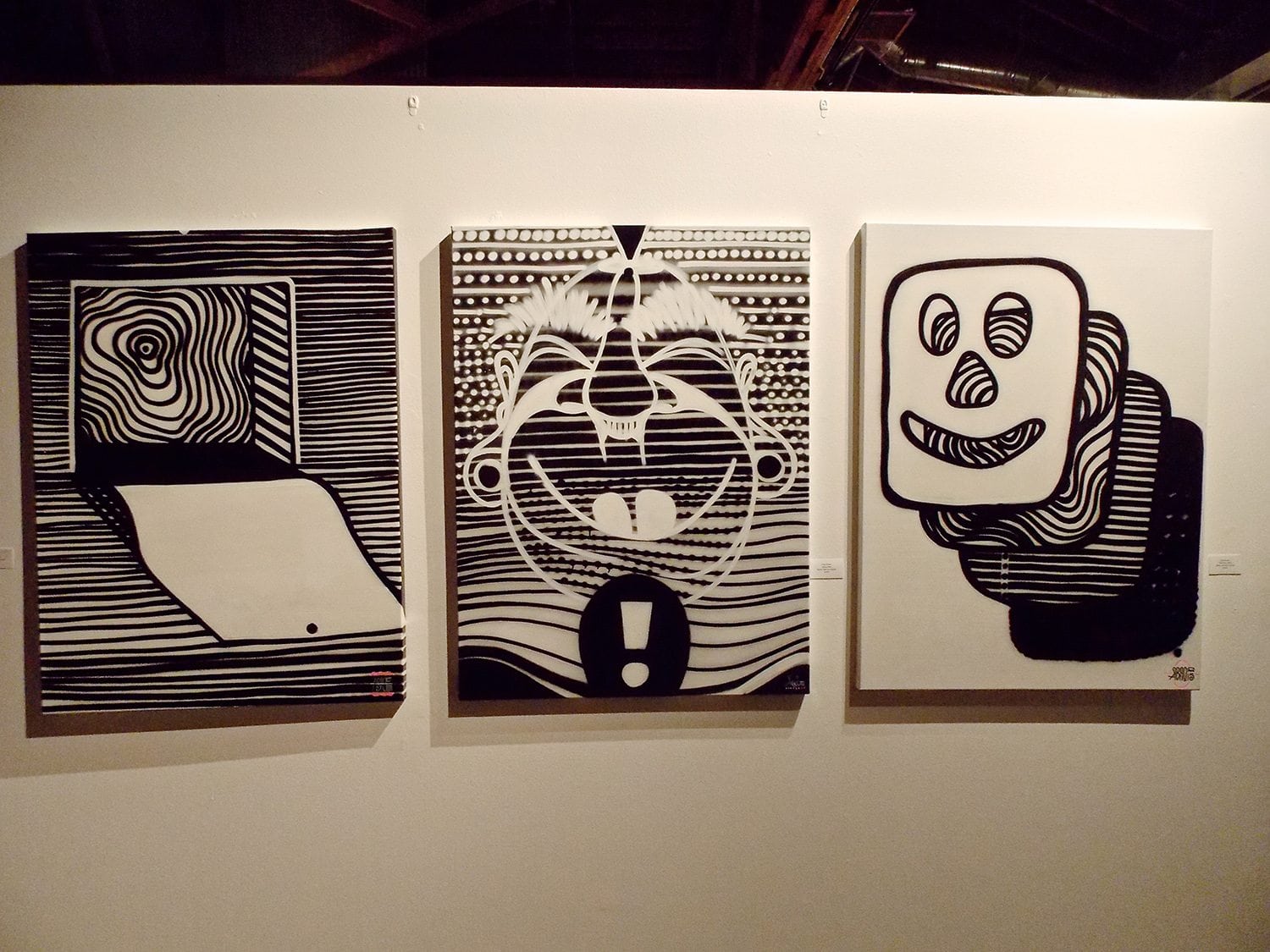 Andy Brown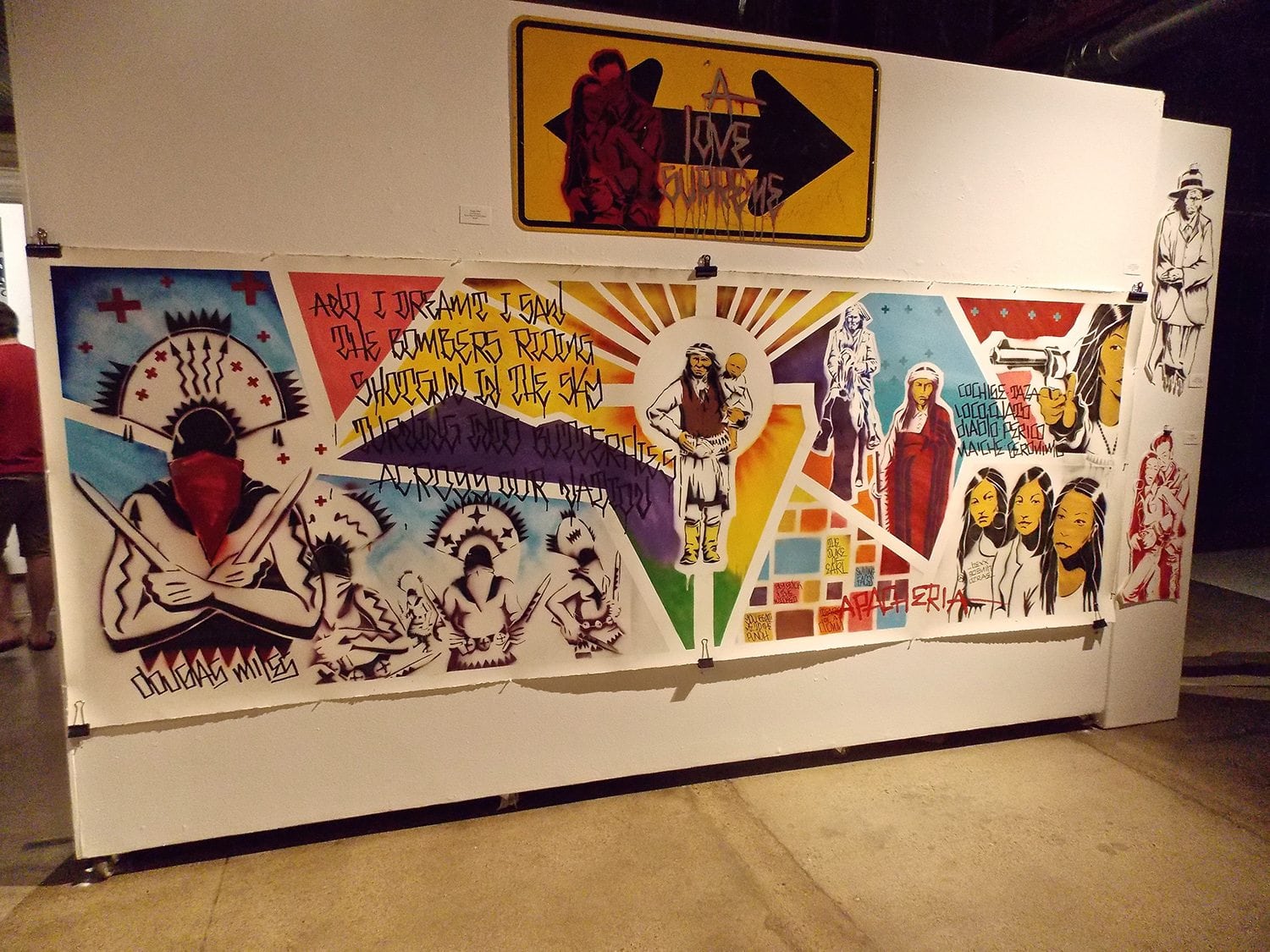 Douglas Miles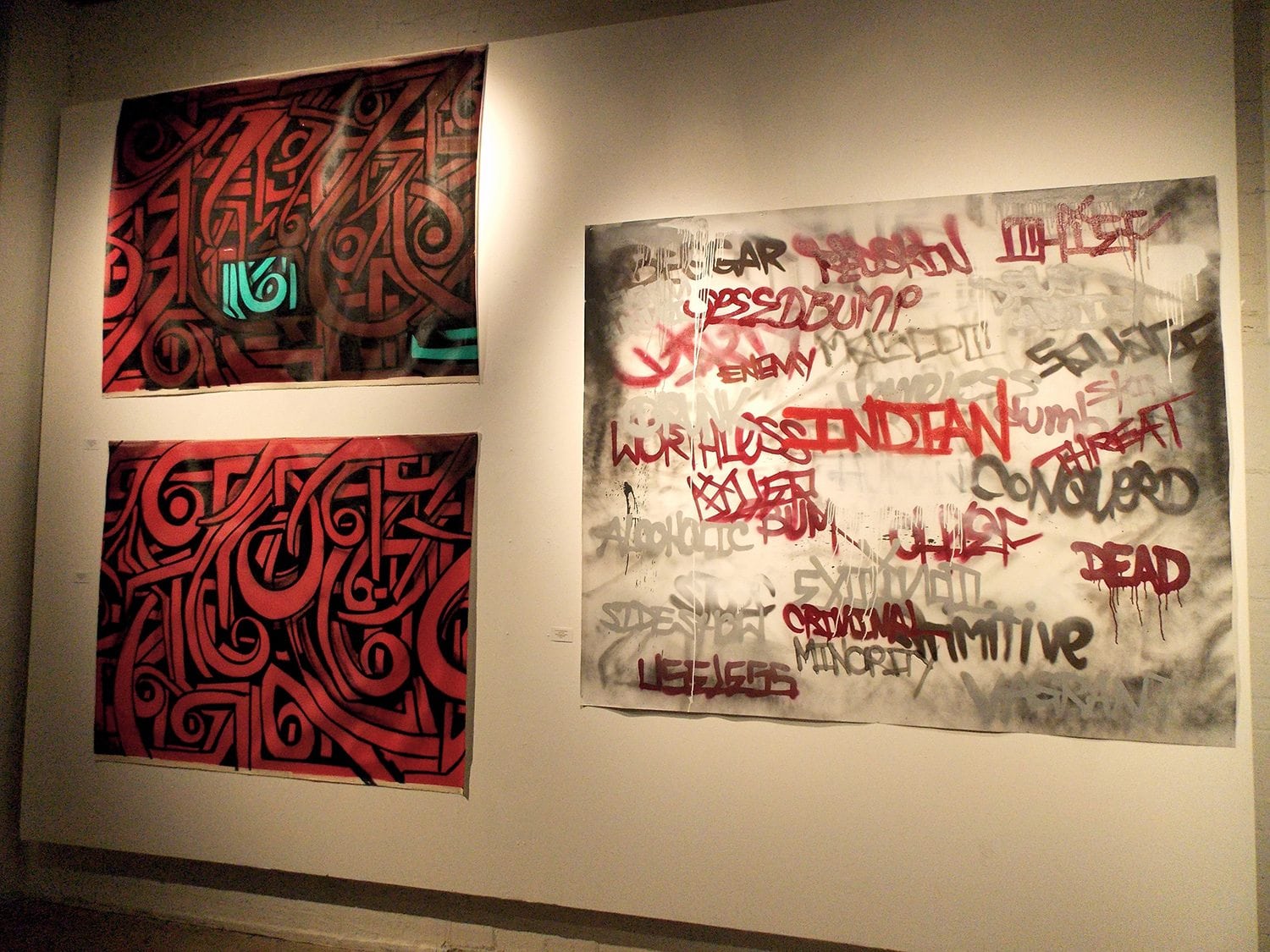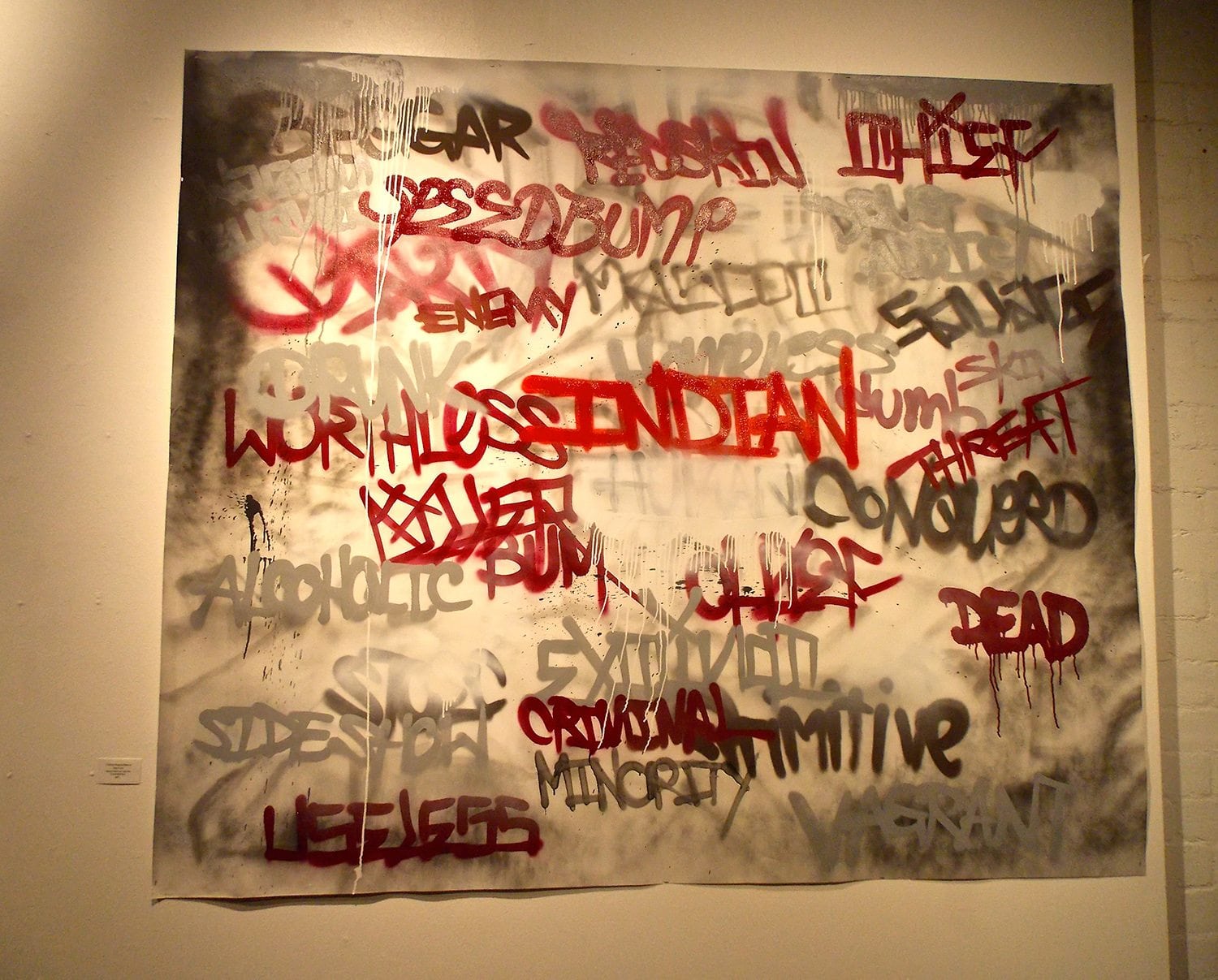 Thomas "Breeze" Marcus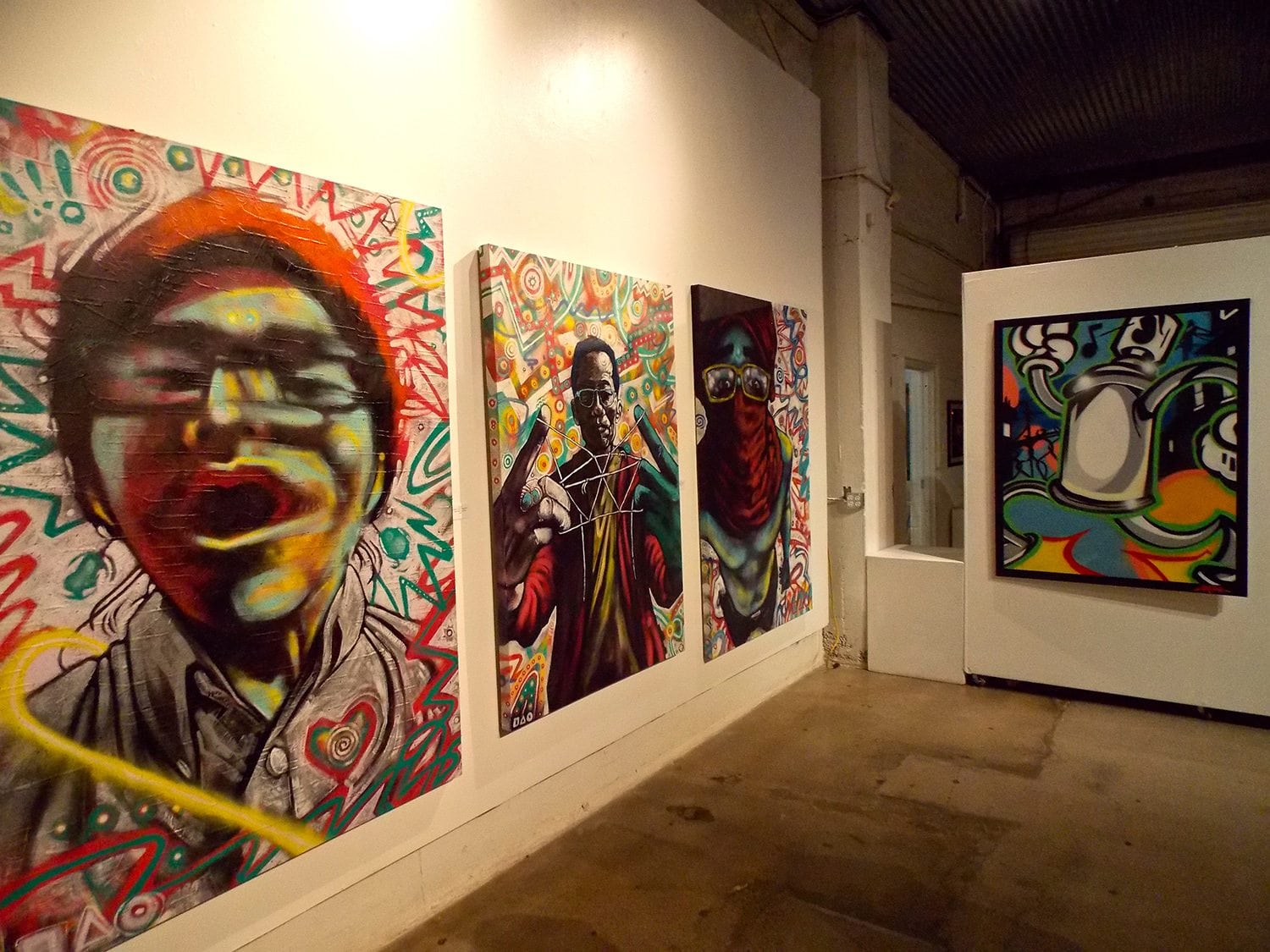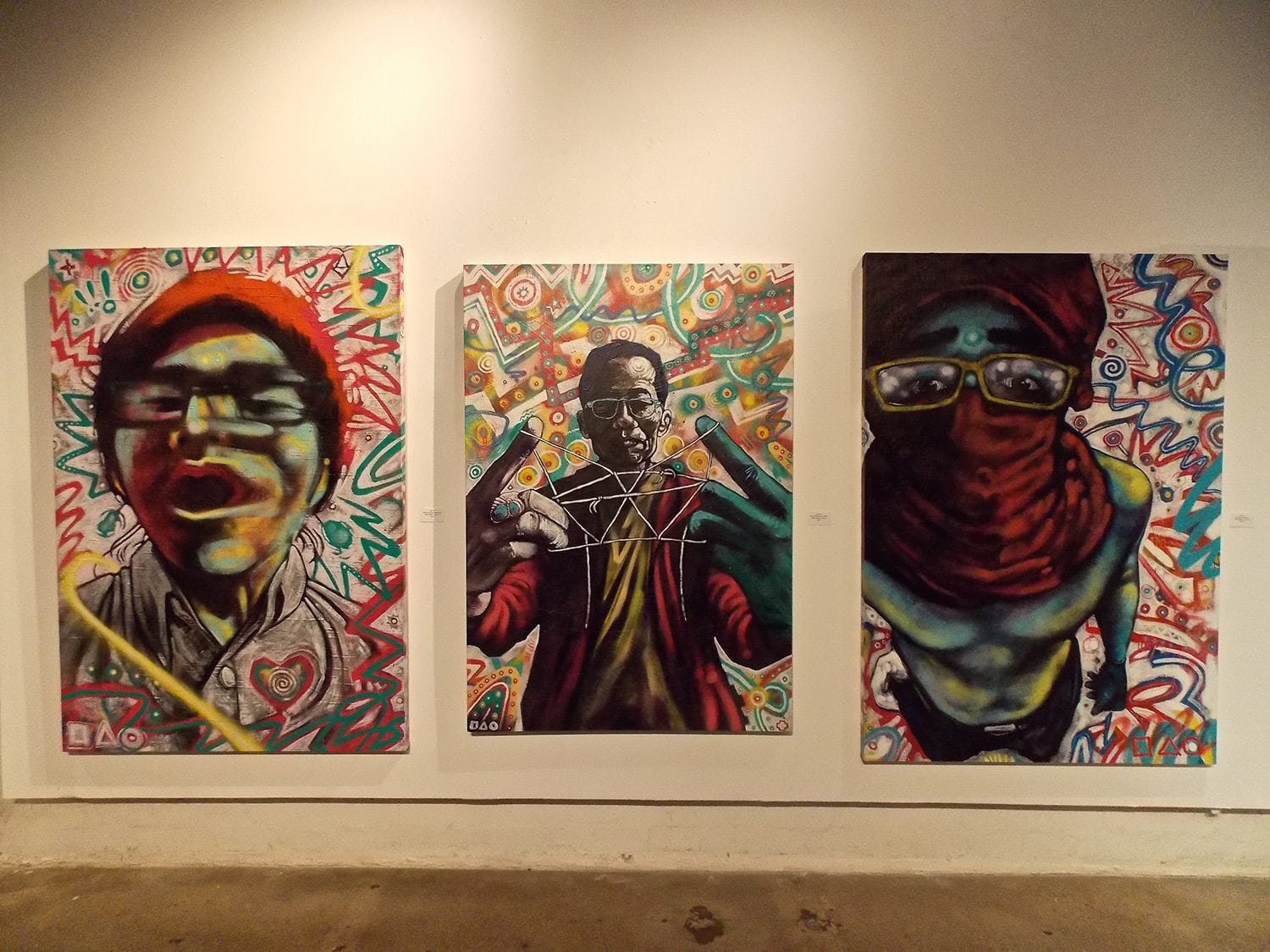 Jeff Slim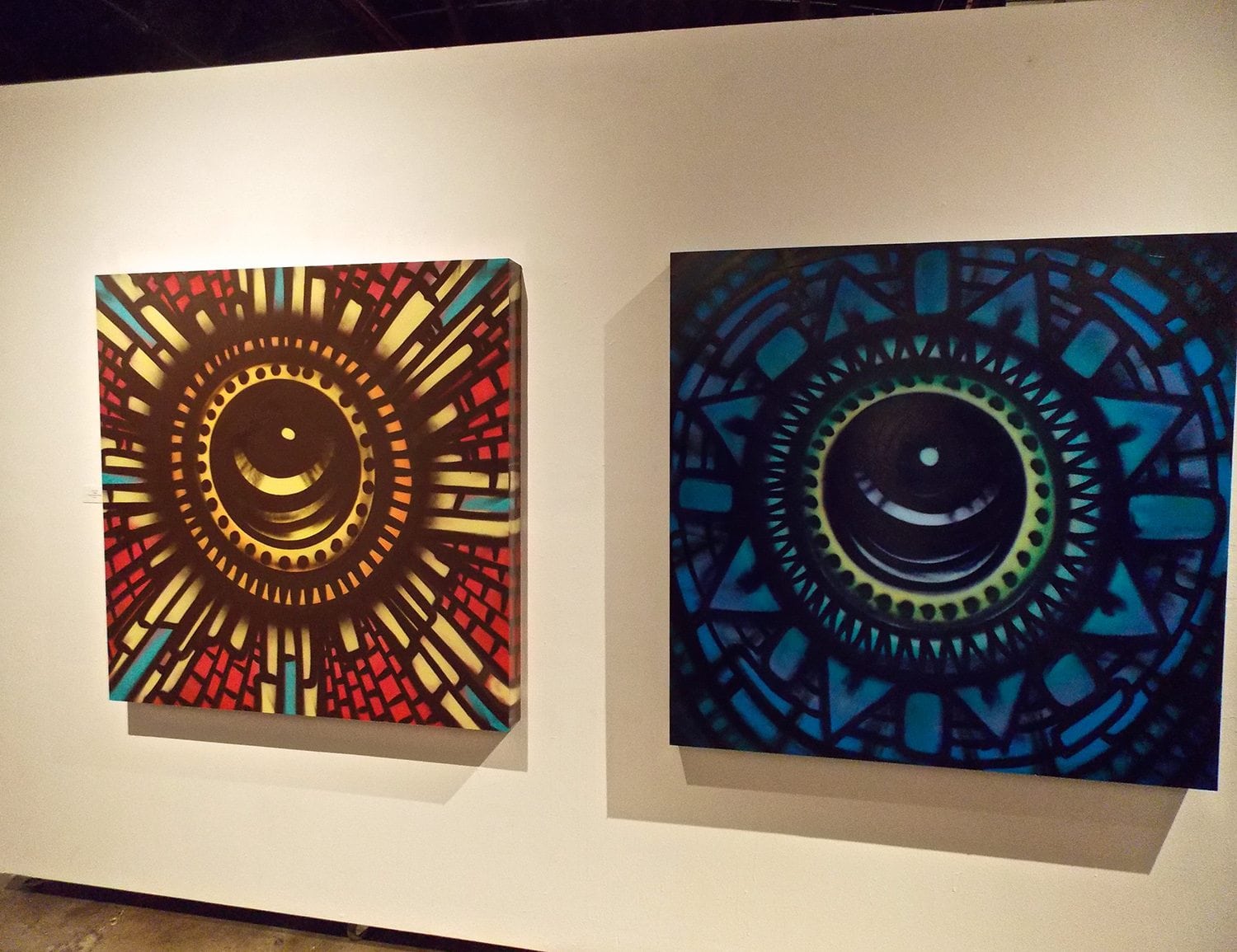 Lalo Cota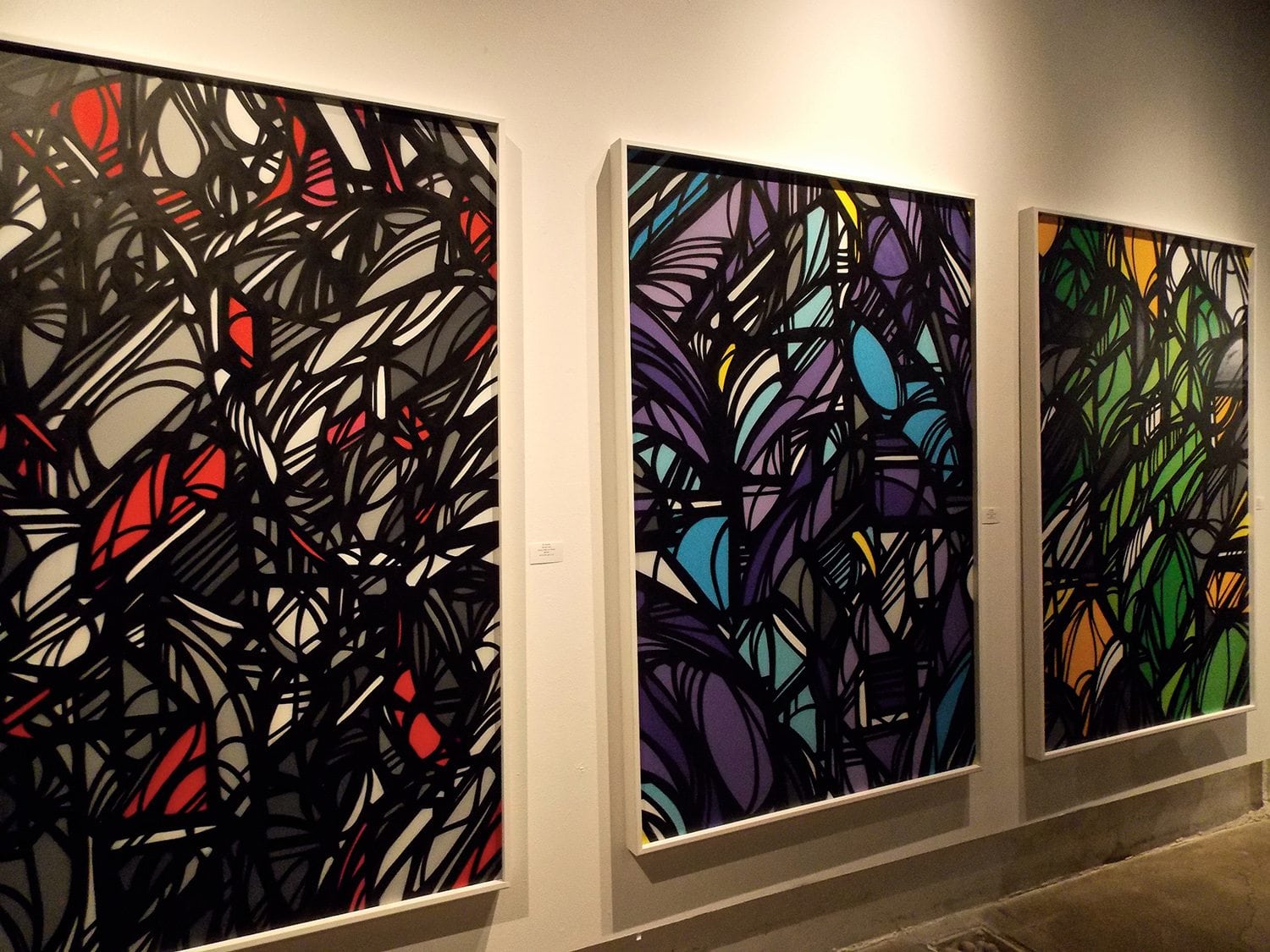 JB Snyder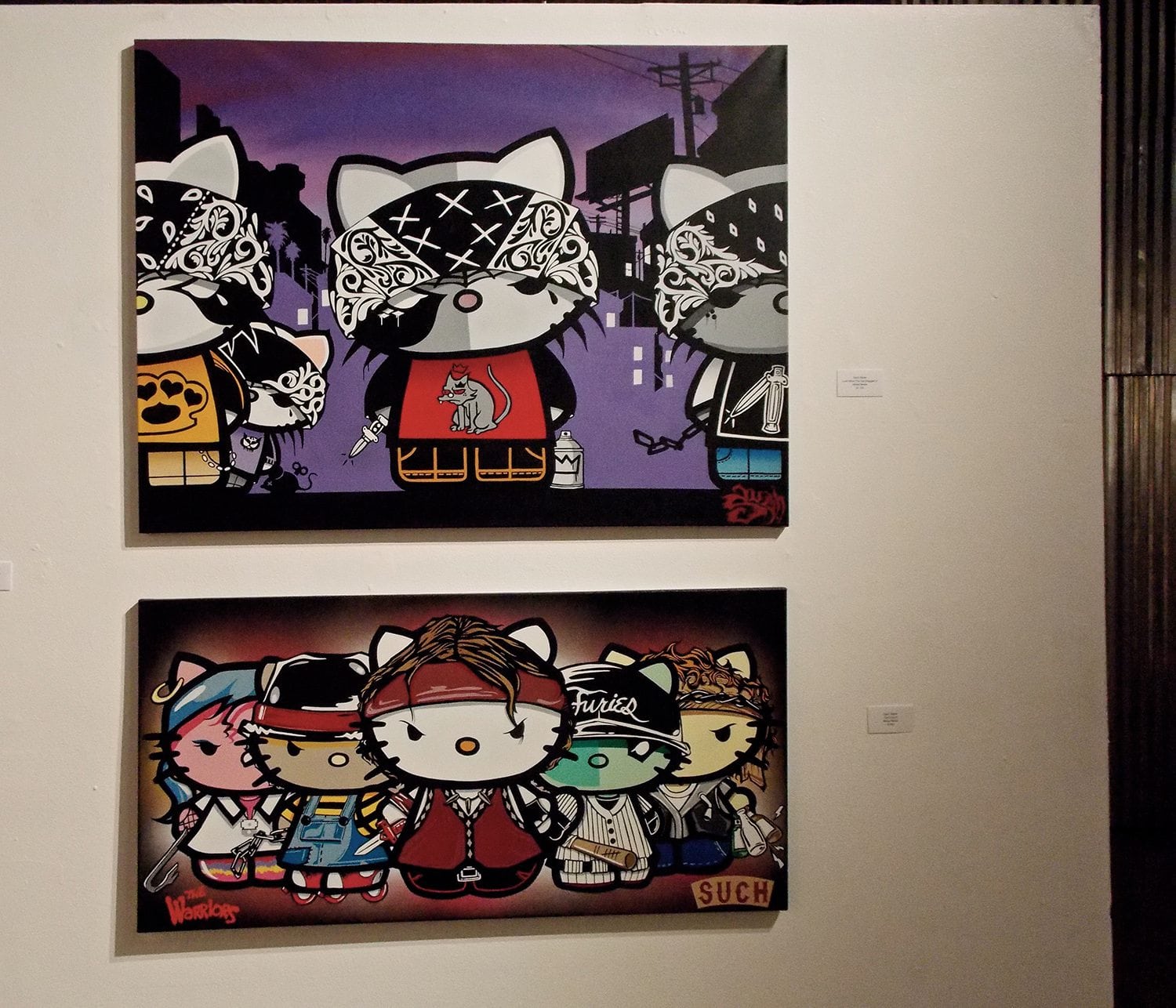 Such Styles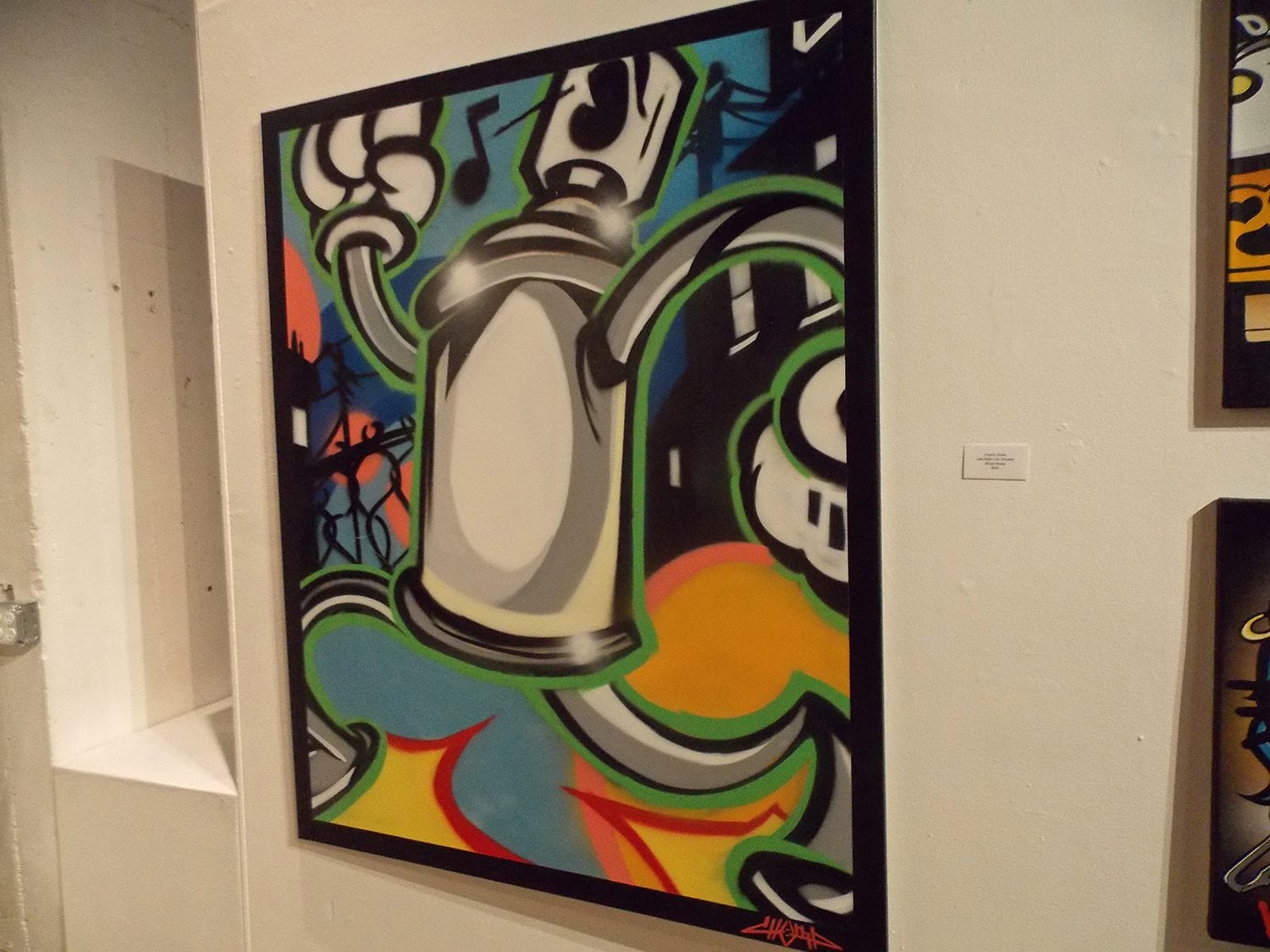 Champ Styles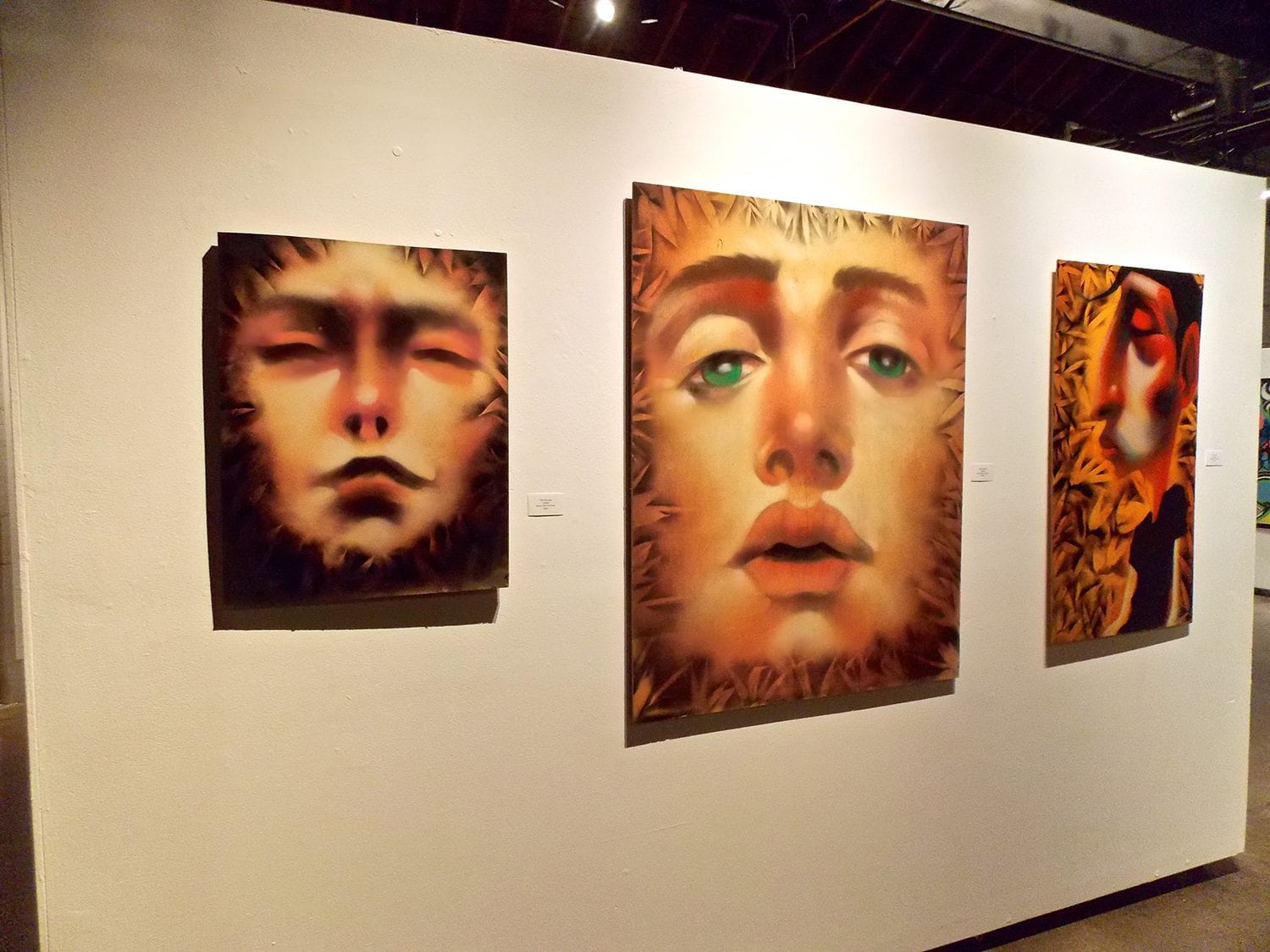 Tato Caraveo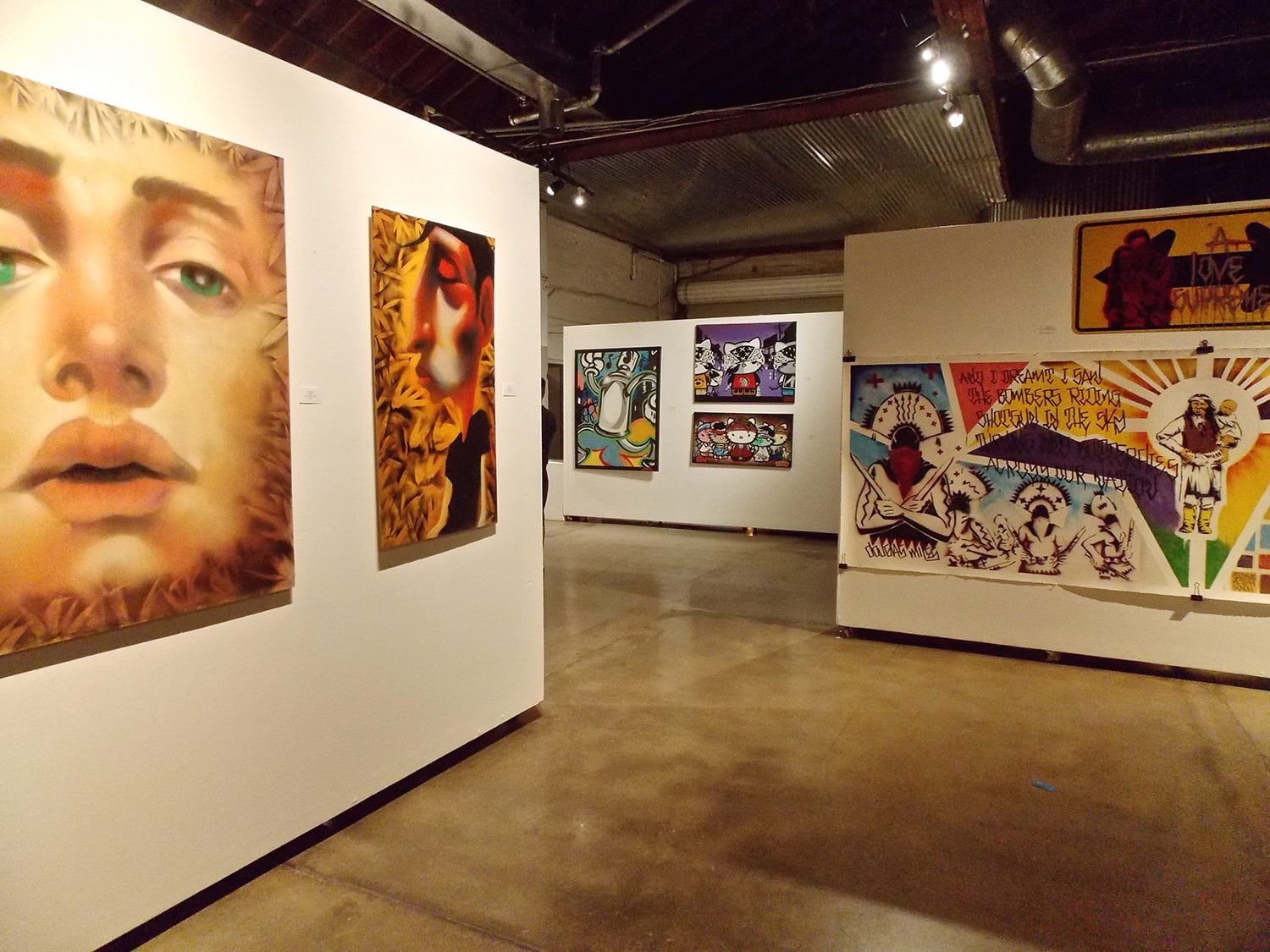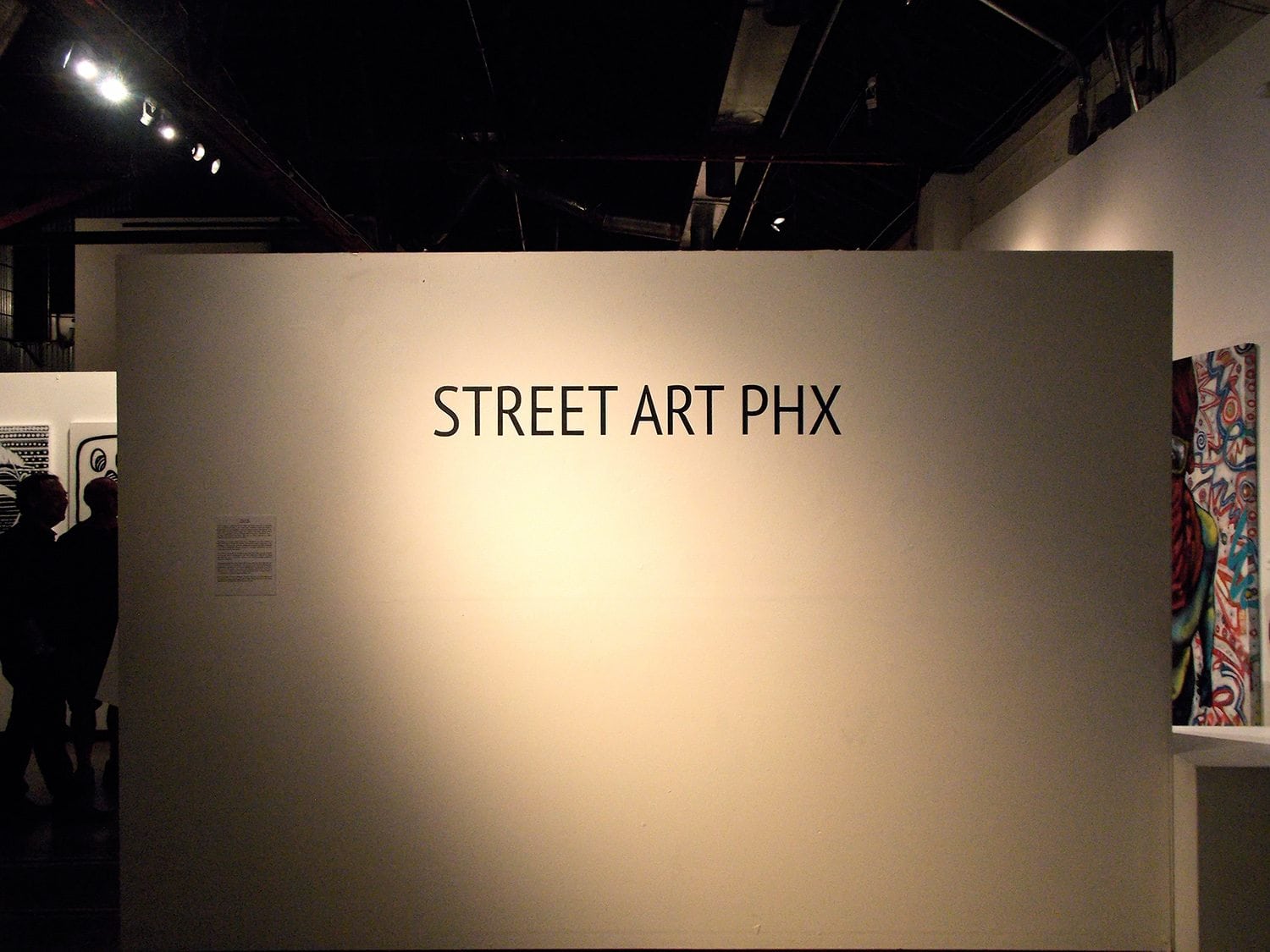 Photos taken at MonOrchid Gallery located in Downtown Phoenix